Azam Khan apologizes for sexist remarks, but Rama Devi unconvinced
Azam Khan apologizes for sexist remarks, but Rama Devi unconvinced
Jul 29, 2019, 01:32 pm
3 min read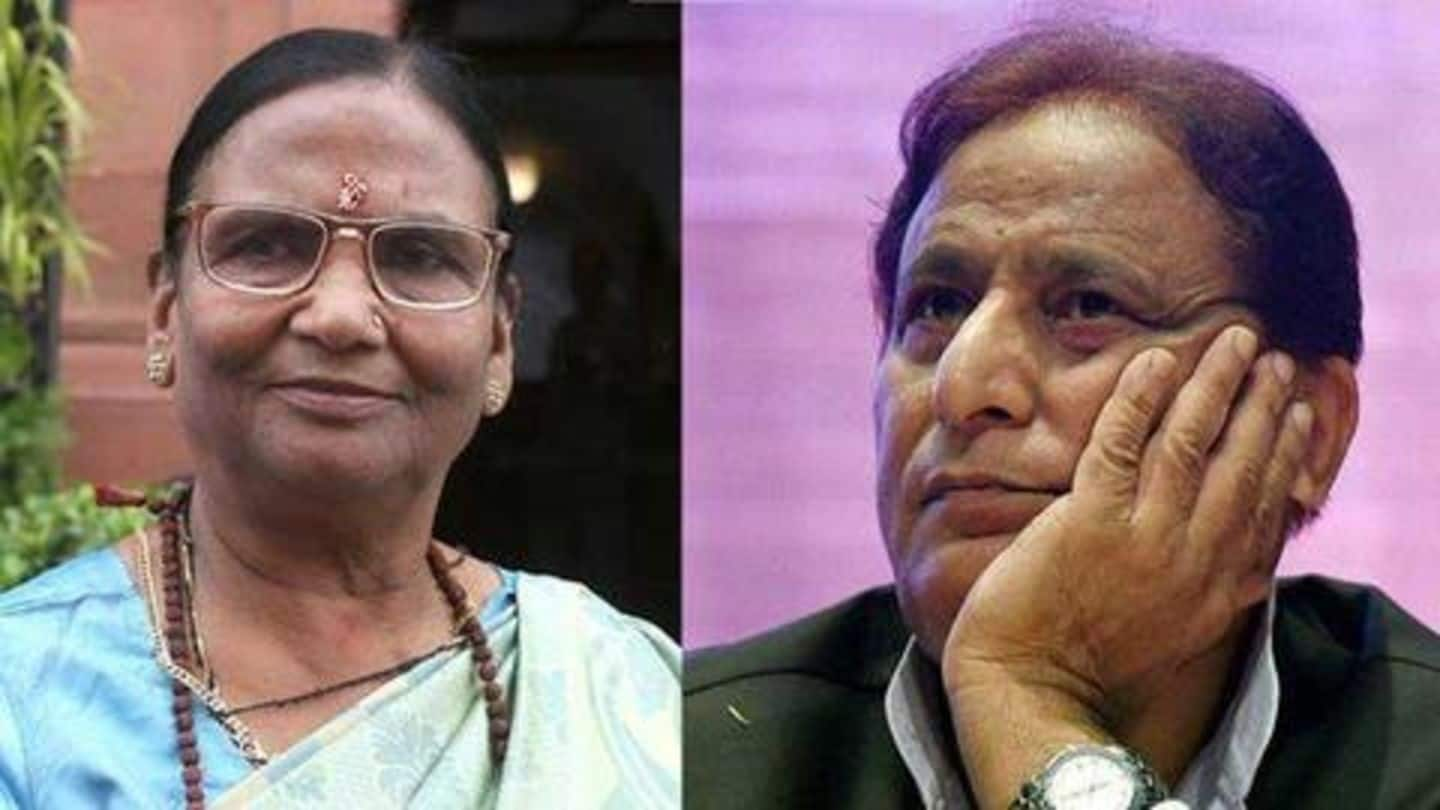 On Monday, Samajwadi Party lawmaker Azam Khan apologized for his sexist comments, which he made against BJP MP Rama Devi last week in Lok Sabha. Boasting about his political career, Khan tendered his half-witted apology; evidently Rama remained unconvinced. The lawmaker from Sheohar, Bihar, called Khan a serial offender and said she didn't come to hear such comments. Here's what went down.
A quick recap about how the controversy started
To recall, during a debate on Triple Talaq Bill last week, Khan passed derogatory comments at Rama, who was officiating as the speaker. She immediately ordered the statements to be expunged. As chants of "shame" filled the Lower House, Khan said, "Sister, I have had a long political career, it's not possible for me to say anything bad." Speaker Om Birla also slammed him.
Keeping political differences aside, lawmakers demanded Khan's apology
The following day, leaders cutting across political lines urged Birla to take strict action against Khan. Union Minister Smriti Irani said the House wasn't a place where anyone can say anything to women and get away. By evening, Birla called a meeting with parliamentarians to decide the future course of action. Khan was ordered to apologize, failing which he would face stern action.
Apologize if I hurt anyone: Khan
Cornered, Khan finally apologized for his comments. Saying he has been a nine-time MLA, an MP several times, and a Rajya Sabha member too, he added, "I did not have any wrong feelings towards the Chair. The whole House is aware of my conduct. Despite all this, if the Chair thinks my statements were derogatory, I apologize." However, Rama didn't relent.
Meanwhile, Khan's apology was accepted by Birla
On Khan's apology, Rama said, "Azam Khan ji's remark has hurt both women and men in India. He will not understand this. Azam Khan is a serial offender. I have not come here to hear such comments." Notably, several lawmakers said they didn't hear Khan's "apology". But Birla stepped in asking MPs to maintain the House's decorum. He accepted Khan's apology.
Separately, accident of Unnao rape survivor was discussed in Parliament
Separately, the accident of the Unnao rape survivor led to an uproar in the Parliament, leading to the adjournment of Rajya Sabha till noon. Opposition leaders demanded a federal investigation into Sunday's accident, in which the victim, who was allegedly raped by BJP MLA Kuldeep Singh Sengar, and her lawyer got seriously injured. Two of her aunts died in the accident.