Ankhon mein ankhein: Azam Khan makes sexist comment in LS
Ankhon mein ankhein: Azam Khan makes sexist comment in LS
Jul 25, 2019, 05:30 pm
3 min read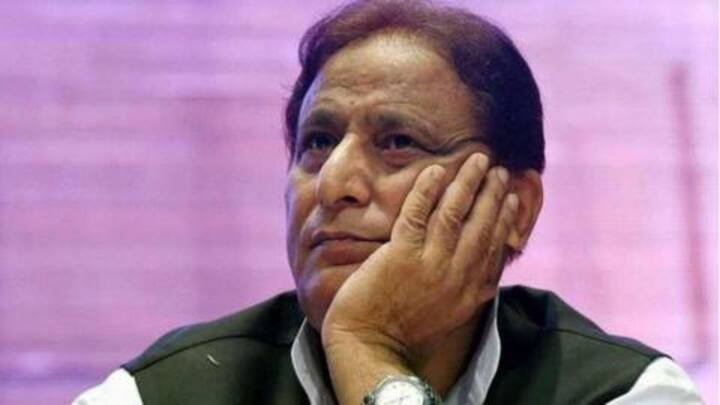 Samajwadi Party leader Azam Khan, who is known for his controversial statements, sparked another uproar in the Lok Sabha on Thursday when he made a lewd comment against BJP MP Rama Devi, who was filling in for speaker Om Birla. As the saffron party's leaders raised objection over his comments and asked him to apologize, Khan remained defiant. Here's what went down.
Addressing the chair, Khan told Rama Devi, "Aap mujhe itni acchi lagti hain ki mera mann karta hai ki aap ki aankhon mein aankhein dale rahoon", which loosely translates to "I like you so much that I want to keep looking into your eyes". Taking strong objection, Rama told Khan this was not the way to speak and directed to expunge the remarks.
Speaker Birla was also furious at Khan for disrespecting Parliament
Further, in a bid to contain the damage, Khan told Rama she was like a sister to him. When Birla returned to the chair, he asked Khan to apologize for his words. Asking everyone to maintain Parliament's dignity, he said, "It is very easy for all of you to demand 'expunge this expunge that', but why should the need to expunge arise at all?"
As Khan refused to apologize, Akhilesh supported him
However, Khan didn't see a problem in his words. As he refused to apologize, Khan said he is ready to resign if his language was "unparliamentary". In fact, his party chief Akhilesh Yadav supported him. "I don't think Azam Khan Ji meant any disrespect to the chair (Rama Devi). These (BJP MPs) people are so rude, who are they to raise fingers?" said Yadav.
Meanwhile, NCW's Rekha Sharma said Khan should be disqualified
Not only did members of Lok Sabha condemn Khan's remarks, but those on social media also slammed him. NCW Chairperson Rekha Sharma said Khan should be disqualified for his disgraceful and sexist remark. "#AzamKhan again did what he is good at..misbehaving and using inappropriate language for women and this time with non other than woman sitting on speaker's chair in Parliament (sic)," she tweeted.
During election season, Khan insulted Jaya Prada
What Sharma said about Khan isn't wrong as the latter is known for disrespecting women. In the run-up for Lok Sabha elections, he passed a derogatory remark against actor-turned-politician Jaya Prada, his former close aide. After Jaya switched over to BJP and was given a ticket from Rampur, he claimed he always knew she wore "khaki underpants". Though he was booked, nothing much happened.