Shah in Rajya Sabha: Cites OROP, surgical-strike as BJP achievements
Last updated on
Feb 05, 2018, 04:25 pm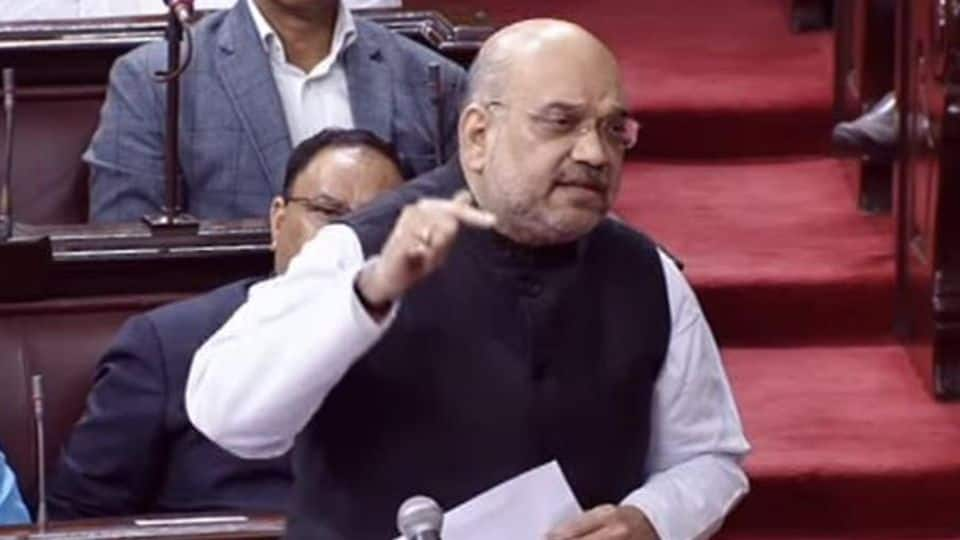 Today, Parliament was expected to discuss the "Motion of Thanks" on the President's address. Lok Sabha was adjourned for paying tribute to BJP member Hukum Singh, who died recently. But, BJP chief Amit Shah delivered his debut speech in Rajya Sabha. From highlighting PM Narendra Modi's achievements to taking pot-shots at nemesis Congress, Shah's speech had the usual fare. Here's more about it.
Shah harps on NDA's successes
As was expected, Shah lauded NDA's achievements. He spoke of their successes in eradicating poverty; solving the issues of homes, electricity, sanitation etc; uplifting the poor; joining of rivers; farmer initiatives and One Rank One Pension (OROP) issue among others. For NDA's achievements, he cited the banking scheme Jan Dhan Yojana and the Direct Benefit Transfer.
Surgical strikes changed India's world view
Moreover, regarding the surgical strike after the Uri attack, Shah bellowed that the BJP government gave the armed forces the power to stand up to threats. He claimed that this showed India's commitment to protecting its armed forces and changed the world's perception.
BJP president then tore into Congress
Shah slammed Congress for ruling for 55yrs but failing to tackle unemployment. He blamed Congress of stalling the triple talaq bill. Trying to score one-up on Congress, Shah claimed that it hadn't held a state for 27yrs, like BJP in Gujarat. Regarding GST, Shah asked how it can be "Gabbar Tax" if "legally implemented." He stated BJP never opposed GST during Congress's rein.