Priyanka Gandhi takes office: Here's what happened on first day
Priyanka Gandhi takes office: Here's what happened on first day
Feb 06, 2019, 01:56 pm
3 min read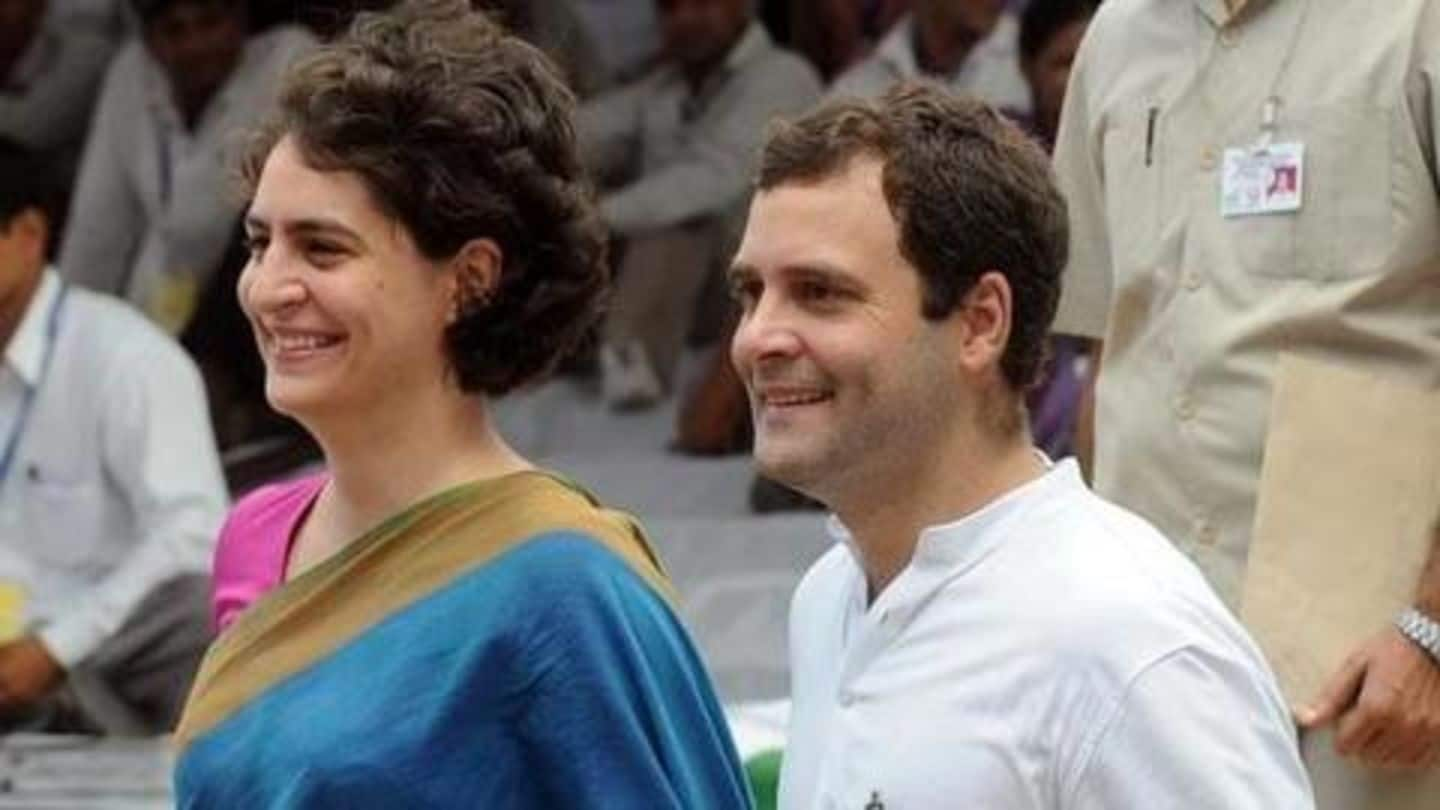 Priyanka Gandhi Vadra, the newly-inducted Congress general secretary for UP East, got into action on Tuesday, a day after she returned from a private visit to the United States. The 47-year-old leader chalked out the election strategy with party president Rahul Gandhi. Jyotiraditya Scindia, the in-charge of UP West, and senior leader KC Venugopal also attended the meeting, chaired by RaGa. Here's what happened.
Lucknow or Prayagraj: Party undecided on Priyanka's big launch
The meeting called to discuss the party's approach in Uttar Pradesh, a politically volatile state, lasted for nearly two hours. According to NIE, Congress wants to have a big launch for Priyanka in UP. Whether her first stop would be Lucknow, the state's capital, or Prayagraj (formerly Allahabad), the home of Jawaharlal Nehru, is still undecided. Reports also claimed Priyanka will visit Kumbh Mela.
UP Congress could get two working presidents
A lot of action is expected in Congress in the coming days. Reportedly, senior leaders have been asked to give suggestions for UP. On Wednesday, senior UP leaders could arrive in Delhi to aid in forming Priyanka's and Scindia's teams. While Raj Babbar could keep his senior position in UP Congress, the party could appoint two working presidents- for east and west, respectively.
Brother-sister duo could address rally later this month
As per reports, UPCC (Uttar Pradesh Congress Committee) has been divided into PCC(East) and PCC(West). Priyanka is likely to take charge on Thursday. Later this month, Priyanka, along with her brother, Rahul, could address a rally to show the party's strength. Congress workers are confident, the new Gandhi in town will take a dip in holy Sangam. However, an official announcement is awaited.
Priyanka could also join Twitter soon
Reports also claimed Priyanka will soon join Twitter which will help her in interacting with cadres. Speaking about his sister's elevation to a top post in the party, RaGa recently said she will definitely have a national role. After her plunge into active politics was announced, RaGa took on BJP saying he didn't send her and Scindia to UP for just two months.
Priyanka gets new office, next to her brother's
As all eyes are on Priyanka, Congress' trump card for Lok Sabha elections, she was given a new office in the party headquarters at 24, Akbar Road, New Delhi. Her office is next to her brother's. Notably, RaGa also held the same office when he was the Vice-President of the grand old party. Priyanka's new office has pictures of her mother, brother, and grandmother.