Prashant Kishor meets Uddhav Thackeray, will help Sena in 2019
Prashant Kishor meets Uddhav Thackeray, will help Sena in 2019
Feb 05, 2019, 06:36 pm
3 min read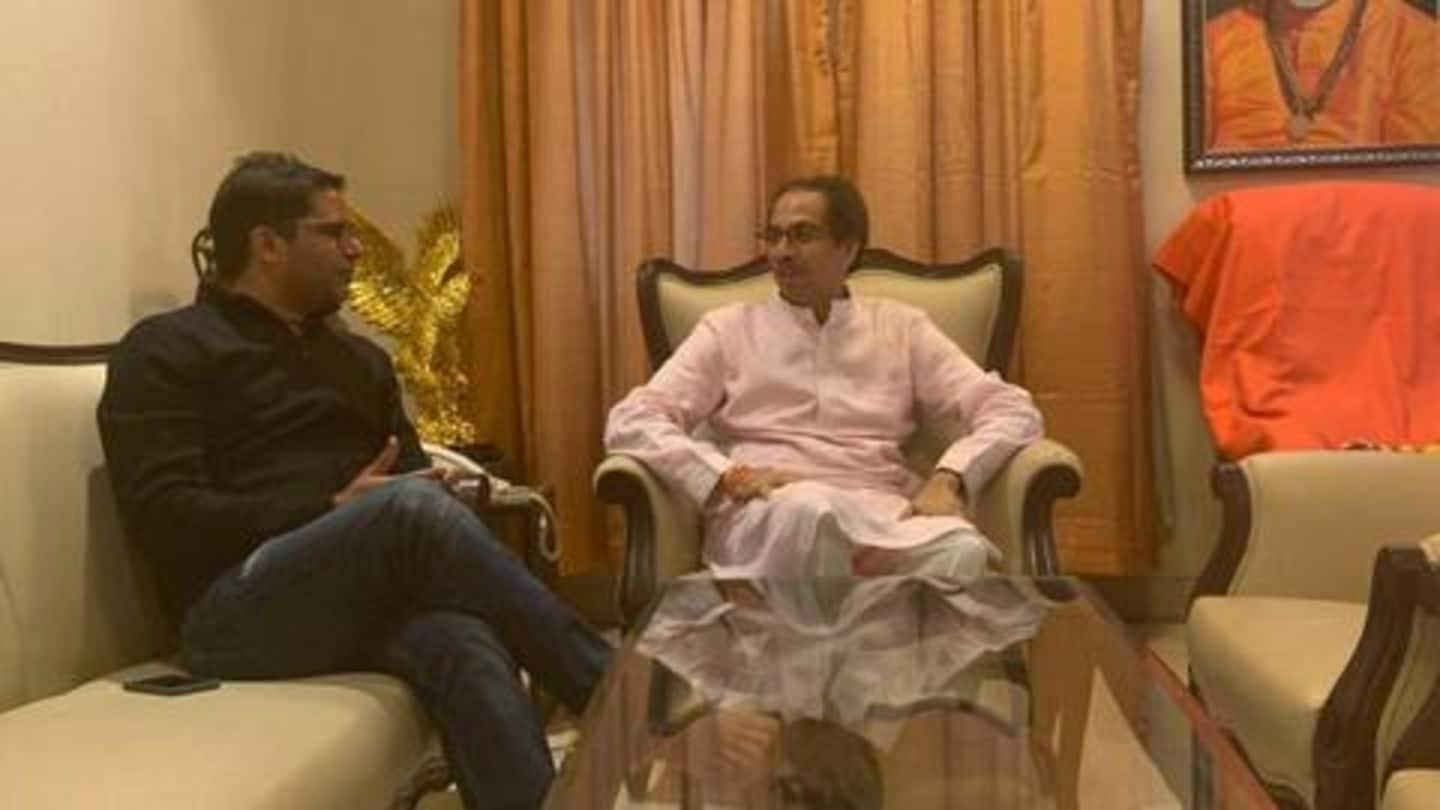 Poll strategist Prashant Kishor, who joined Janata Dal (United) in October'18, will help Shiv Sena, BJP's ally, in the upcoming Lok Sabha elections, multiple reports claimed. On Tuesday, Kishor, the Vice-President of JD(U), met Shiv Sena chief Uddhav Thackeray at his residence in Mumbai. The meeting was also attended by MPs of Shiv Sena and several issues were discussed. Here's all about the meeting.
Kishor could help Shiv Sena in Assembly polls too
Kishor, whose strategies helped BJP get a historic mandate in 2014, will reportedly chalk out Shiv Sena's plan for the Lok Sabha elections. The strategist-turned-politician could also help Shiv Sena in Assembly polls of Maharashtra, due in October this year. While the meet started obvious speculations, MP Sanjay Raut said the Kishor just paid a courtesy visit and has not 'offered' any services.
Refuting Raut's claims, Shiv Sena MP tells what happened
Notably, an MP present in the meeting revealed exactly what happened. He told India Today, Kishor suggested that Shiv Sena should take up local issues concerning Maharashtra. He offered help in planning the media campaign, the MP added. When Thackeray insisted his party should have its Chief Minister in the state, Kishor said it would be possible if they started working soon.
Will Kishor help BJP and Shiv Sena bury differences?
As soon as photos of Kishor's meeting with Thackeray emerged, the one question which came to everyone's mind was: Will he help broker peace between BJP and Shiv Sena? Apparently not. The India Today report added, the topic of a pre-poll alliance of BJP and Shiv Sena didn't come up in the meeting. The MP, mentioned above, said Kishor will just help Shiv Sena.
Shiv Sena has been attacking BJP with all its might
For months now, Shiv Sena has been attacking the BJP over a range of issues. In November last year, Thackeray went to Ayodhya to build pressure on the Centre over the sensitive Ram Mandir issue. Quite recently, after West Bengal Chief Minister Mamata Banerjee sat on dharna, Raut said it wasn't a trivial issue. Sena's mouthpiece Saamana congratulated Banerjee for 'fighting like a tigress'.
What will happen if Shiv Sena-BJP stitch alliance?
Kishor holds an important post in JD(U), which is part of NDA. His position is contentious considering the impasse between BJP and Shiv Sena. If both parties manage to stitch a pre-poll alliance for general elections, Kishor will work on the seats in which Shiv Sena will contest. If the parties go solo, Kishor will form a strategy for all 48 seats for Sena.