Ram Mandir push: Thackeray reaches Ayodhya, Section 144 imposed
Ram Mandir push: Thackeray reaches Ayodhya, Section 144 imposed
Nov 24, 2018, 01:55 pm
3 min read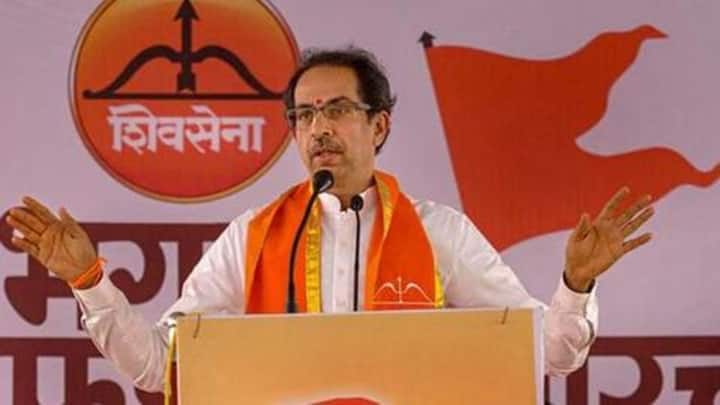 In Uttar Pradesh's Ayodhya, Section 144 of CrPC has been imposed as a precautionary measure just as Shiv Sena chief Uddhav Thackeray has reached the temple town. Thackeray is on a two-day visit. On Saturday, he will perform aarti at the Saryu river and is expected to visit the disputed site on Sunday. His visit comes amid rising demand for an ordinance to construct Ram mandir.
With Thackeray, Sena members will perform aarti
While Thackeray will perform aarti at 5:15 PM on the banks of Saryu, Sena members across the country will follow suit at the same time. Sena MP Sanjay Raut maintained that Thackeray's visit will be peaceful and no law and order situation would arise. Notably, senior Sena members and cabinet ministers have reached the venue to look at the preparations. Thackeray will also meet sadhus.
Going to Ayodhya to remind BJP of promises: Thackeray
"Many are questioning why we (Shiv Sena) remembered Ram now, when the elections are nearing. Why should I hide it? I have taken up this issue because of the elections only. I am going to Ayodhya to remind the BJP about the promise," Thackeray said.
Despite Section 144, people are gathering: UP Cabinet minister
I welcome Akhilesh's statement. Section 144 is imposed in Ayodhya, yet the administration is letting people gather there, it means they have failed. The army should be brought: UP Minister O P Rajbhar on Akhilesh Yadav's statement that army should be brought in Ayodhya pic.twitter.com/vmTWN86U6S

— ANI (@ANI) November 24, 2018
Notably, VHP will take out rally
Sena, which is an ally of the NDA, wants the Centre to pass an ordinance for Ram Mandir construction. Recently, NDA and Sena's relationship has become strained. Further, Sena's idea is shared by RSS affiliate VHP, which would take out a rally in support of temple in Ayodhya. Meanwhile, Raut added they have no problems if RSS or VHP took lead in this.
Masjid demolished in 17 minutes, how long for mandir: Raut
Ahead of Thackeray's much-advertised visit, Raut expressed urgency to construct the temple. He said, "The Babri mosque was demolished in 17 minutes (in 1992)... in about half an hour what needed to be done was done by the Ram bhakts." Separately, Thackeray's critics claimed his visit was laced with political motives. Maharashtra Congress president Ashok Chavan said Thackeray wanted to polarize votes.
Meanwhile, Shah said ordinance route won't be taken for temple
While Ayodhya has gained national attention again, BJP President Amit Shah said constructing the temple is a priority but the party will not bring an ordinance in the Parliament. "Ram Mandir is a big issue for us. We will find a solution in a constitutional manner," he said and blamed the Congress for delaying settlement in the years' old case.