Mamata Didi wants to 'save democracy'. Here's why it's ironical
Mamata Didi wants to 'save democracy'. Here's why it's ironical
Feb 04, 2019, 04:47 pm
3 min read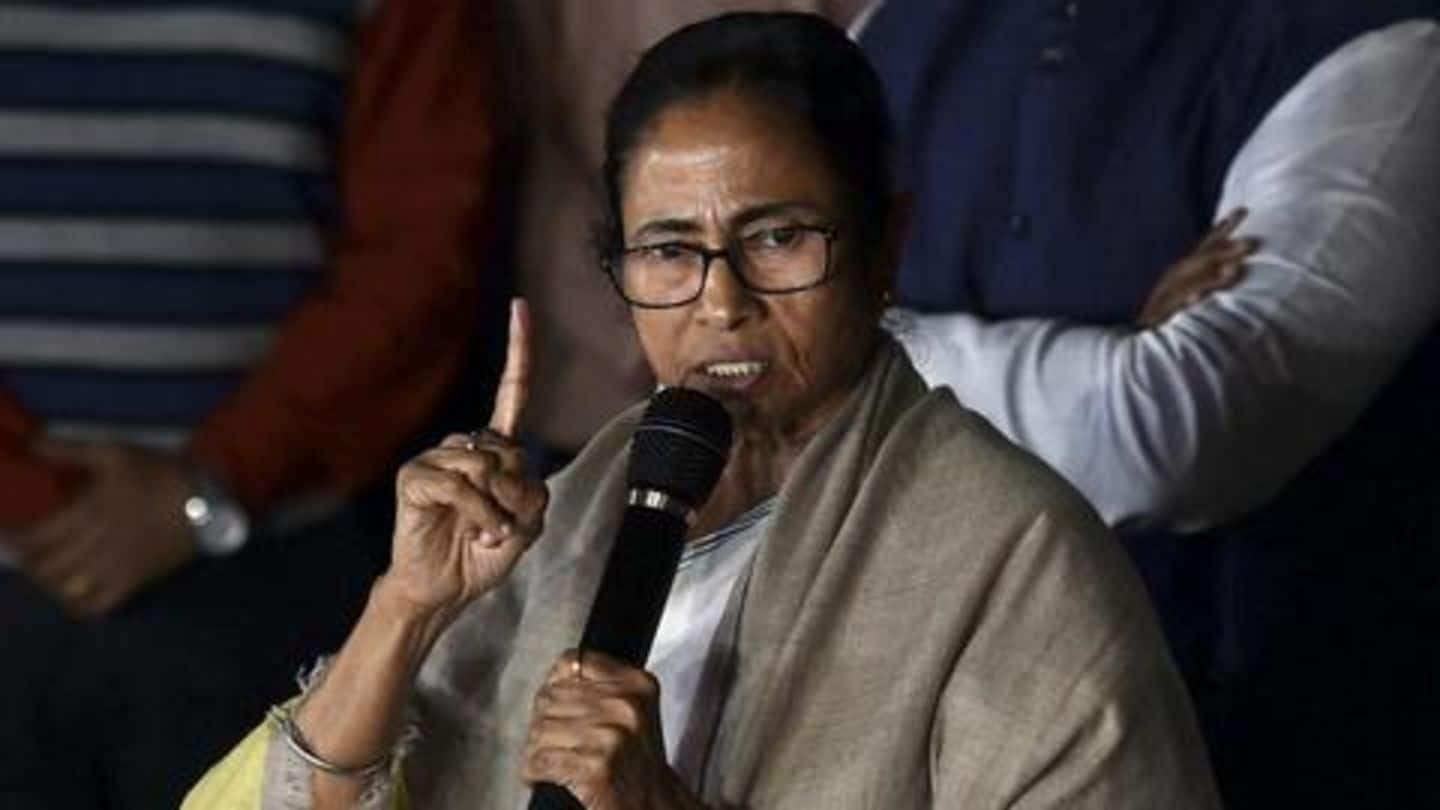 West Bengal Chief Minister Mamata Banerjee has gone on an overdrive to 'save democracy'. She claims the Narendra Modi government wants to stifle democracy and that CBI had no business initiating action against Kolkata Police Commissioner Rajeev Kumar. While the entire Opposition chorused Banerjee's words, history tells us she isn't the most ideal person to give lectures on democracy. Here's why we think so.
But, first let's tell you what is happening in Bengal
On Sunday, CBI officials reached Kumar's residence to interrogate him. Kumar headed the SIT which was investigating Saradha and Rose Valley chit fund scams. CBI alleged Kumar hid important documents and didn't respond to their summons previously. However, the CBI officers never got a chance to meet Kumar and were instead 'detained' by local police. Meanwhile, Banerjee supported Kumar and questioned CBI's intentions.
Years ago, Banerjee banned protests at Metro Channel
Banerjee sat on dharna at Metro channel station, rekindling memories of 2006 when she protested for 25-days against land acquisition in Singur at the same spot. However, after coming to power, Banerjee herself banned protests at Metro channel as it was the 'heart of the city' and such incidents disrupted traffic. In fact, in July 2013, Kolkata police arrested 40 protesters who gathered at the venue to protest rapes. What happened to traffic concerns now, Didi?
Panchayat polls told us TMC is just Left 2.0
In 2018 panchayat polls, TMC made a mockery of democracy. Widespread violence in the state killed 13 people and injured 50. Before polls started, bombs were found outside the houses of TMC workers. As the poll day progressed, other untoward incidents were reported. Ballot boxes were found inside ponds and some booths were captured. And then TMC leader Derek O'Brien said their raj was better than Left's.
Fewer people died, we are better: Derek's 'gold' logic
To all 'newborn' experts on Bengal #PanchayatElections in State have a history. 400 killed in poll violence in 1990s in CPIM rule. 2003: 40 dead.Every death is a tragedy. Now closer to normal than earlier times.Yes, few dozen incidents. Say,40 out of 58000 booths. What's %age ?

— Derek O'Brien | ডেরেক ও'ব্রায়েন (@derekobrienmp) May 14, 2018
Only TMC leaders can address rallies in Bengal "apparently"
TMC, the largest party in Bengal, hates its opposition and goes to extreme lengths to keep opponents at bay. BJP President Amit Shah was denied permission to hold a rally in the state because TMC felt it would promote 'communal tensions'. On Sunday, Uttar Pradesh Chief Minister Yogi Adityanath's chopper wasn't allowed to land in Bengal. He had to address rally through teleconferencing.
Denied permission, technology comes to Adityanath's rescue
Banerjee's appeasement politics got her High Court's ire
In 2016, Banerjee put time limits on idol immersion after Durga puja on account of Moharram, an order which was canceled by the Calcutta High Court. Slamming her appeasement politics, the HC said, "Intolerance would rise in the event of such arbitrary decision." The single bench added there wasn't any need to pit one community against another. But didn't Didi already know this? Maybe she did. But only votes matter.
PM Modi was questioned by CBI for ten hours
Banerjee has time and again asked PM Modi to not preach about democracy. But she conveniently forgot that PM Modi was questioned by CBI for ten hours when he was the Chief Minister of Gujarat over his alleged involvement in the 2002 riots. Cut to Bengal, Banerjee and her state machinery rushed to defend a top cop. Shouldn't CBI be allowed to question Kumar?
CBI claims it has proofs. Why stop the process?
The unprecedented events, which started with the 'detention' of CBI officials and then reached Supreme Court, beg a question: Why should the federal agency be stopped from doing its job? Banerjee gave CBI's process a political color and made it a battle of Centre and state. Considering her history, her allegations on Centre seem too rich to us. Time for introspection, Didi?