Mamata-Modi showdown: Didi pulls all nighter in dharna against Center
Mamata-Modi showdown: Didi pulls all nighter in dharna against Center
Written by
Shiladitya Ray
Feb 04, 2019, 12:05 pm
3 min read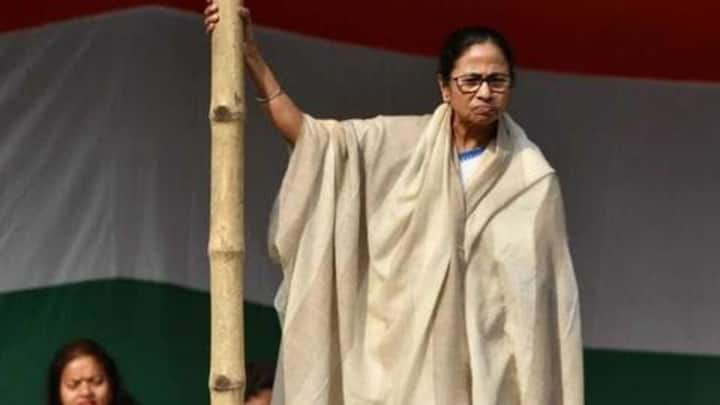 Following the face-off between the Kolkata Police and the CBI, West Bengal Chief Minister Mamata Banerjee started a dharna on Sunday night, and spent the whole night on a makeshift dias in a mark of protest against what she perceives as a constitutional coup against her government by the Center. In the entire night, the 64-year-old just took a three hour break. Here's more.
Mamata returned to dharna politics after 13 years on Sunday
Mamata began her dharna at around 8.30pm on Sunday evening, marking her return to dharna politics after 13 years. Clad in a thin shawl to protect herself from the mild Kolkata winter chill, the firebrand leader kept herself busy throughout the night, holding telephonic conversations with various Opposition leaders who called in to extend their support to her stand against the Center.
Mamata has received widespread support from Opposition leaders
Throughout the night, Mamata received calls of support from Opposition leaders like Rahul Gandhi, Akhilesh Yadav, Arvind Kejriwal, Jignesh Mevani, and Kamalnath. Meanwhile, other Opposition leaders like Chandrababu Naidu, Raj Thackeray, and others expressed their solidarity on public forums.
The Chief Minister took a break early on Monday morning
As she pulled an all nighter, Mamata urged her supporters gathered at Esplanade to go home, assuring them that she would hold fort herself throughout the night, and be present in the morning after. A few policemen stayed back for her security, and in the wee hours of Monday, Mamata headed to a police station to freshen up, and grab some refreshments.
Monday marks day two of her dharna
By 7am on Monday morning, she was back at the dias again, marking the beginning of the second day of her dharna. Meanwhile, her supporters from across the city poured in as morning broke, and even some political leaders who attended her United India rally are expected to join in on the protest. As it stands, it's unclear when her dharna will end.
Will continue till India is saved: Mamata
"This is a satyagraha and I will continue till the country is saved," Mamata had told reports on Sunday evening.
What sparked the entire episode
The entire episode started when a team of CBI officials attempted to question Kolkata Police Commissioner Rajeev Kumar about the Saradha chit fund scam. However, the CBI team was barred from entering Kumar's residence by the Kolkata Police. Instead, they were taken to a police station, detained, and later released. Commenting on the incident, Mamata alleged that the CBI was being used by the Center for carrying out a political vendetta.
Mamata labelled the move a 'constitutional breakdown'
"They [Center] want to control everything 'Gabbar' style. It's a constitutional breakdown...The fear of losing is driving them to desperation. They can resort to anything. This needs to be stopped, and hence my satyagraha," said Mamata.