Jignesh Mevani holds "Hunkar Rally" in Delhi despite no permission
Jignesh Mevani holds "Hunkar Rally" in Delhi despite no permission
Jan 09, 2018, 03:42 pm
2 min read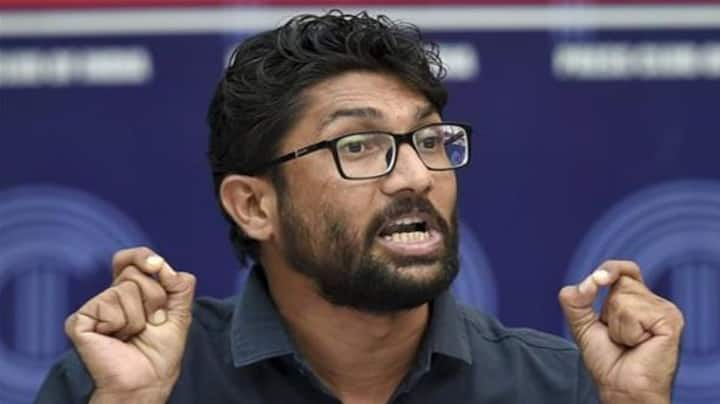 After being elected Gujarat MLA, Jignesh Mevani has hit the ground running. His speech on the 200th anniversary of the Bhima-Koregaon violence whipped up a furore, prompting an FIR. A Mumbai event where he was to address youngsters was cancelled. However, Mevani is undeterred. Despite no police permission, he has proceeded to hold the Hunkar Rally in Delhi. Here are the details.
So, what is the Hunkar Rally?
Mevani and Assam peasant leader Akhil Gogoi were to address Dalit activists. This was the Yuva Hunkaar rally. It is being held to protest against the central government's inability to create employment and the high incidence of right-wing politics. The rally will demand the release of Dalit outfit Bhim Army's founder Chandrashekhar Azad. Further, it will emphasize on educational rights and gender justice.
Had the police given permission for the rally?
Amusingly, there was a mix-up by the police. In October'17, the National Green Tribunal had passed the order to immediately stop all protests at Jantar Mantar road. The police cited this order and asked protestors not to hold the rally at Parliament Street. The organizers shot back saying the protest is on Parliament Street and not at Jantar Mantar, where NGT has imposed restrictions.
What preparations did the police undertake?
However, despite no permission, the organizers were allowed to set up the stage and make preparations for the rally. But, police ensured maximum security. Police were expecting about 10,000 people to gather. Nearly 1,500 police and paramilitary personnel were deployed with tear gas and water cannons. Reports were unclear whether this preparation was to foil the rally or stop it from turning violent.
What does Jignesh Mevani have to say?
Meanwhile, as the area was turned into a fortress, Mevani mocked the government. He said, "We were just going to demonstrate democratically and peacefully, the government is targeting us, an elected representative is not being allowed to speak." Last week, he had announced his intention of marching to PM Modi with copies of the Constitution and Manusmriti, asking him to choose.