AAP congratulates Delhi because their 'CM works'. Narcissism level= 100
AAP congratulates Delhi because their 'CM works'. Narcissism level= 100
Jan 25, 2019, 06:12 pm
3 min read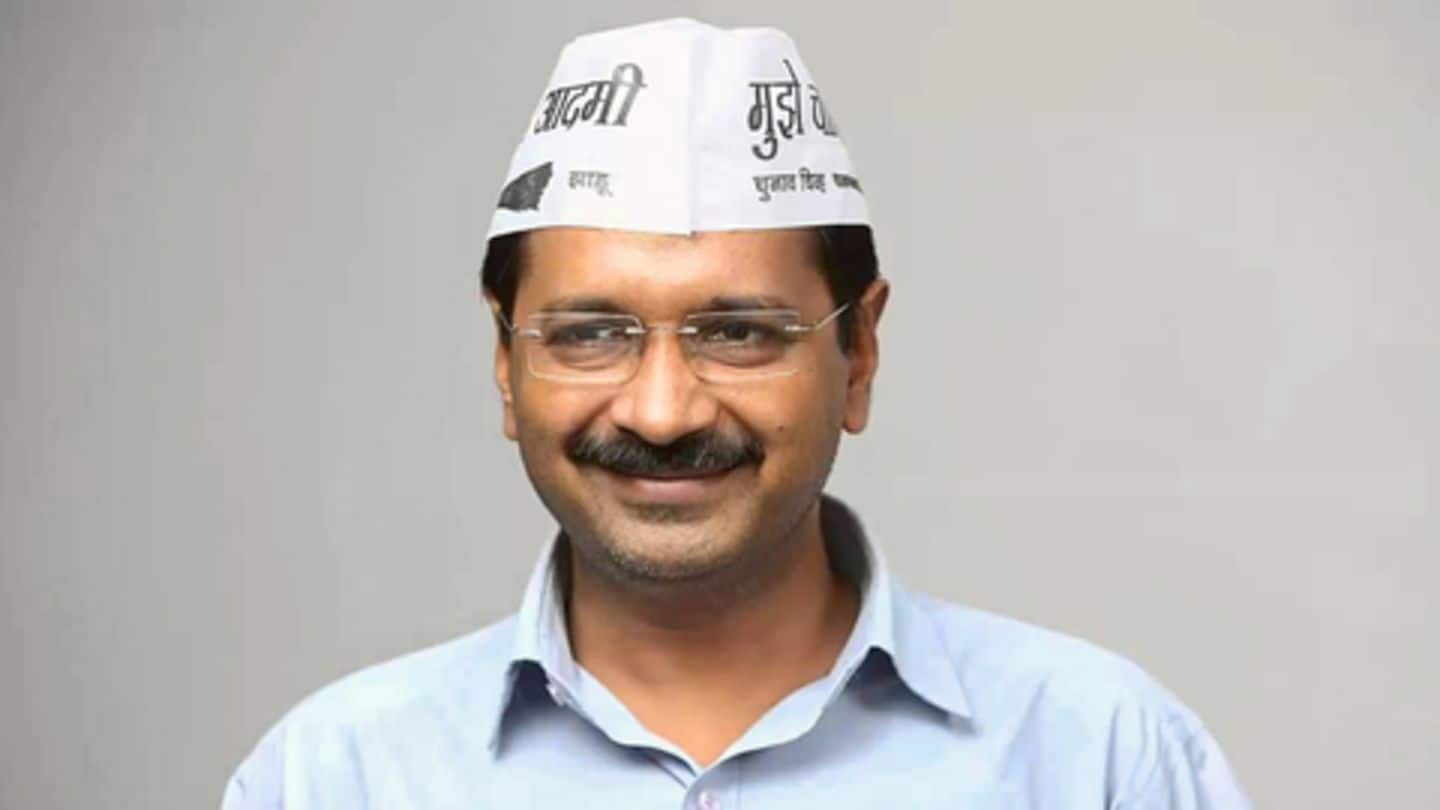 In all probability, Aam Aadmi Party has taken the phrase, "If you don't blow your trumpet, who will", way too seriously. This is the only explanation to the full-page advertisements which AAP released in newspapers on Friday to 'congratulate' Delhi for getting a CM who works. The advertisement, which had Arvind Kejriwal's photo, informed citizens that Mayur Vihar Phase 1 flyover is now open.
"Government constructed flyover despite obstacles"
The advertisement also gives an idea about the 'obstacles' which dotted Kejriwal's path in the way. He managed to get past them and got the job done. "Your government has constructed another flyover despite all obstacles," the advertisement read. Kejriwal also promised he will make Delhi the best city in the world. One can't help but notice the self-adulation dripping from this advertisement.
But why was the flyover delayed?
As a TOI report claims, the flyover was delayed due to "technical glitches, land acquisition issues, working under the metro line and shifting of high-tension wires." It was supposed to be thrown open for public by September 2017. While work was complete by mid-2018, loops going towards Mayur Vihar delayed its inauguration. The 1 km long flyover cost nearly Rs. 50 crore.
Kejriwal adds "another feather to his cap"
So when the flyover opened after a delay of 1.4 years, Kejriwal quickly jumped to take the credit. No one mentioned the problems faced by commuters, the detours they had to take, or the hours they spent in traffic. All 'glitches' became Kejriwal's 'obstacles' which he overcame. The advertisement shows Kejriwal is still blaming others for his failures. Old habits certainly die hard.
Recently, a smiling Kejriwal met Sheila Dikshit
On a related note, this advertisement isn't the only action of Kejriwal which caught our attention. Recently, he was photographed with his predecessor Sheila Dikshit. The image in which Kejriwal and his deputy Manish Sisodia smiled showed there are no permanent foes or friends in politics. When Dikshit governed Delhi, Kejriwal slammed her on daily basis accusing her of corruption. Times have definitely changed.
Separately, Kejriwal sat with Sharad Pawar at opposition rally
Notably, at the mega opposition rally in West Bengal, Kejriwal sat with NCP Chief Sharad Pawar with whom he had traded barbs years ago. Kejriwal had called Pawar a black market trader in 2016. His words snowballed into a huge controversy and NCP told the Delhi CM he could be sued. Pawar had also berated Kejriwal over the promises he made after taking office.
Only one thing matters to Kejriwal now
Kejriwal has clarified his only goal is keeping Narendra Modi and Amit Shah away from power. For this purpose, he didn't shy away from making a nonsensical claim that they might stop elections in the country if they win in 2019. People on social media were quick to highlight the hypocrisy in his statement but it seems Kejriwal's headline-hogging actions won't stop anytime soon.