Kejriwal fears Modi-Shah will 'change constitution', netizens slam him
Kejriwal fears Modi-Shah will 'change constitution', netizens slam him
Jan 20, 2019, 02:10 pm
2 min read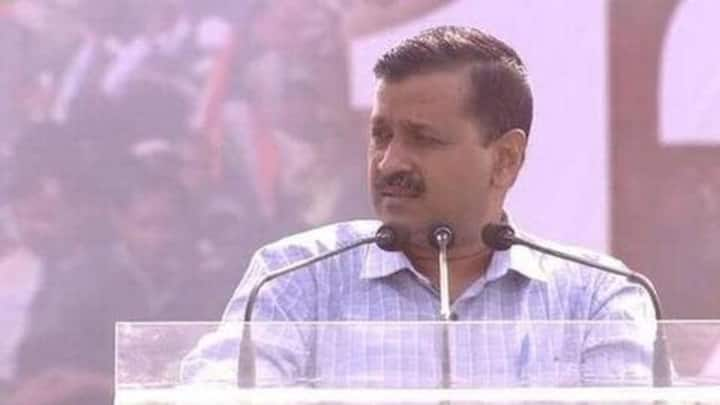 At the United India rally in Kolkata on Saturday, Delhi Chief Minister Arvind Kejriwal claimed Prime Minister Narendra Modi and BJP President Amit Shah will rule like Adolf Hitler if voted to power in 2019. As soon as his comments found a way into social media, netizens were quick to remind the AAP Chief of his past actions. His words were slammed by many.
Like others in opposition, Kejriwal wants to oust BJP
Sharing the stage with a plethora of opposition leaders in a rally organized by TMC Chief Mamata Banerjee, Kejriwal stressed why it is important to stop PM Modi. Upping his ante against the duo, Kejriwal said Shah and PM Modi would change the Constitution and suppress democracy. His statements weren't well received by netizens who reminded him he himself had changed AAP's Constitution.
AAP's rules were about to be changed for Kejriwal
Last year, reports that Kejriwal could amend AAP's Constitution was followed by a huge uproar. As per the law, no one can remain the national convener of AAP for three consecutive terms. One term lasts three years and Kejriwal has been handling the post since party was formed in 2012. Later, AAP's national council unanimously extended terms of all office bearers by one year.
Here's how Twitter users reacted to Kejriwal's comments
Quite understandably, Kejriwal's fears didn't age well with netizens. Mohandas Pai tweeted he has learned the art of lying with a straight face while Twitter user @Ritikz wrote just because you changed the Constitution of AAP, doesn't mean everyone else will do the same. Twitter user @India_Policy asked: And why did they not do it after winning #LS2014, dear IITian?
The hypocrisy was not lost on this Twitter user
Before elections, opposition leaders show unity
Leaders from across political spectrum told the massive crowd of Brigade ground why they shouldn't vote for BJP in the summer elections. Mamata Banerjee claimed the saffron party was dangerous for the country, RJD's Tejashwi Yadav said the Centre lied to people and former BJP leader Yashwant Sinha lamented that all institutions were destroyed. Sitting BJP MP Shatrughan Sinha also attended the event.