Ram Navami clashes in Bengal intensify, 2 more killed
Ram Navami clashes in Bengal intensify, 2 more killed
Mar 27, 2018, 07:04 pm
2 min read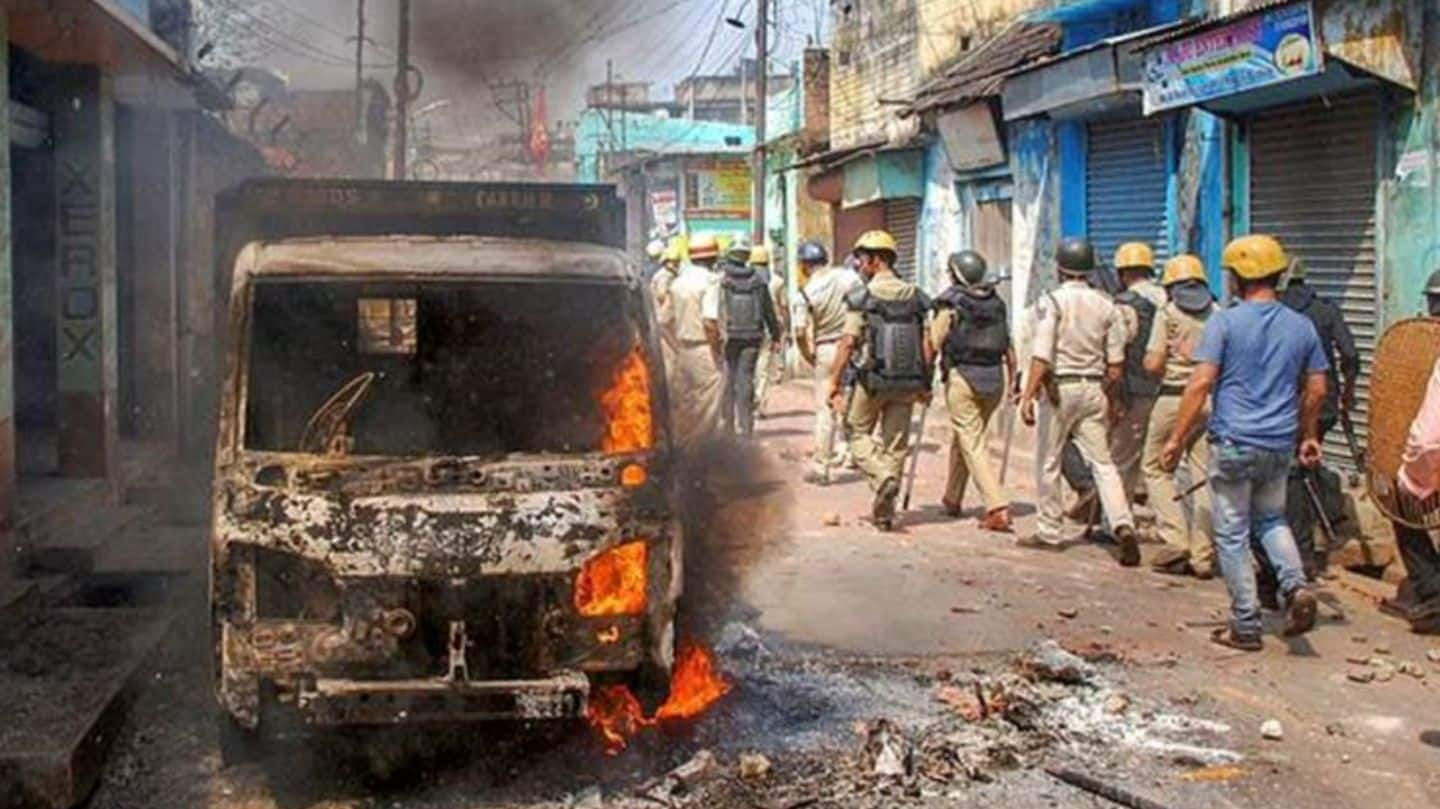 At least two people died and an unknown number, including police personnel, were injured on Monday as the Bengal administration tried to quash the violence in the aftermath of the Ram Navami celebrations. Ironically, the festival is meant to be a celebration of good over evil. But, it turned increasingly tense after TMC and BJP turned it into a show of one-upmanship. Here's more.
What were the various incidents reported?
The clashes were roused in a systematic manner in areas like Kakinara, Raniganj etc. The police filed a case against state BJP chief Dilip Ghosh and BJP's Mahila Morcha President Locket Chatterjee for allegedly brandishing weapons. In Purulia, Bajrang Dal members were questioned regarding allegations that children carrying weapons were part of rallies. Apparently, the processions deviated from original routes and entered Muslim-dominated areas.
How did CM Mamata Banerjee react to this?
As violence intensified, CM Mamata Banerjee asked police to cancel permission given to processions and threatened action against rioteers. In a veiled reference to BJP, Mamata claimed a party was "dominating with this sort of religion". Notably, now while her state burns, Mamata is safely ensconced in Delhi, meeting Shiv Sena, TRS and NCP leaders for a possible anti-BJP front for 2019 elections.
Is TMC trying to outdo BJP in showcasing religiosity?
Incidentally, both TMC and BJP were trying to outshine one another in holding Ram Navami processions. Some TMC leaders allegedly even ditched their party's flag and donned the saffron headband. But, Mamata's politics until 2016 Assembly elections was mostly minority-centric. From setting up Haj houses to state-sponsored monthly stipend for Imams, Mamata has unabashedly wooed Bengal's roughly 30% Muslim population.
Then, why has Mamata had a change of heart?
In 2016 WB Assembly polls, Left/Congress were decimated and BJP emerged as the main opposition. Now, if BJP consolidates Hindu votes, it could damage Mamata politically. So, from greetings on Hanuman Jayanti to organizing a Hindu-Brahmin priests' convention in Birbhum, Mamata consciously moved to a Congress-inspired "Soft Hindutva" stance. Thus, TMC trying to seize Ram from BJP should be seen as part of this recalibration.
What does this mean for Indian politics?
This shift of parties (like Congress and TMC) and breaking away from minority appeasement reinvent secularism's definition. With political parties also changing course, it signifies that in future Hindus won't stand such incidents.