Will consult states before NRC: Law Minister Ravi Shankar Prasad
Will consult states before NRC: Law Minister Ravi Shankar Prasad
Dec 29, 2019, 09:52 am
3 min read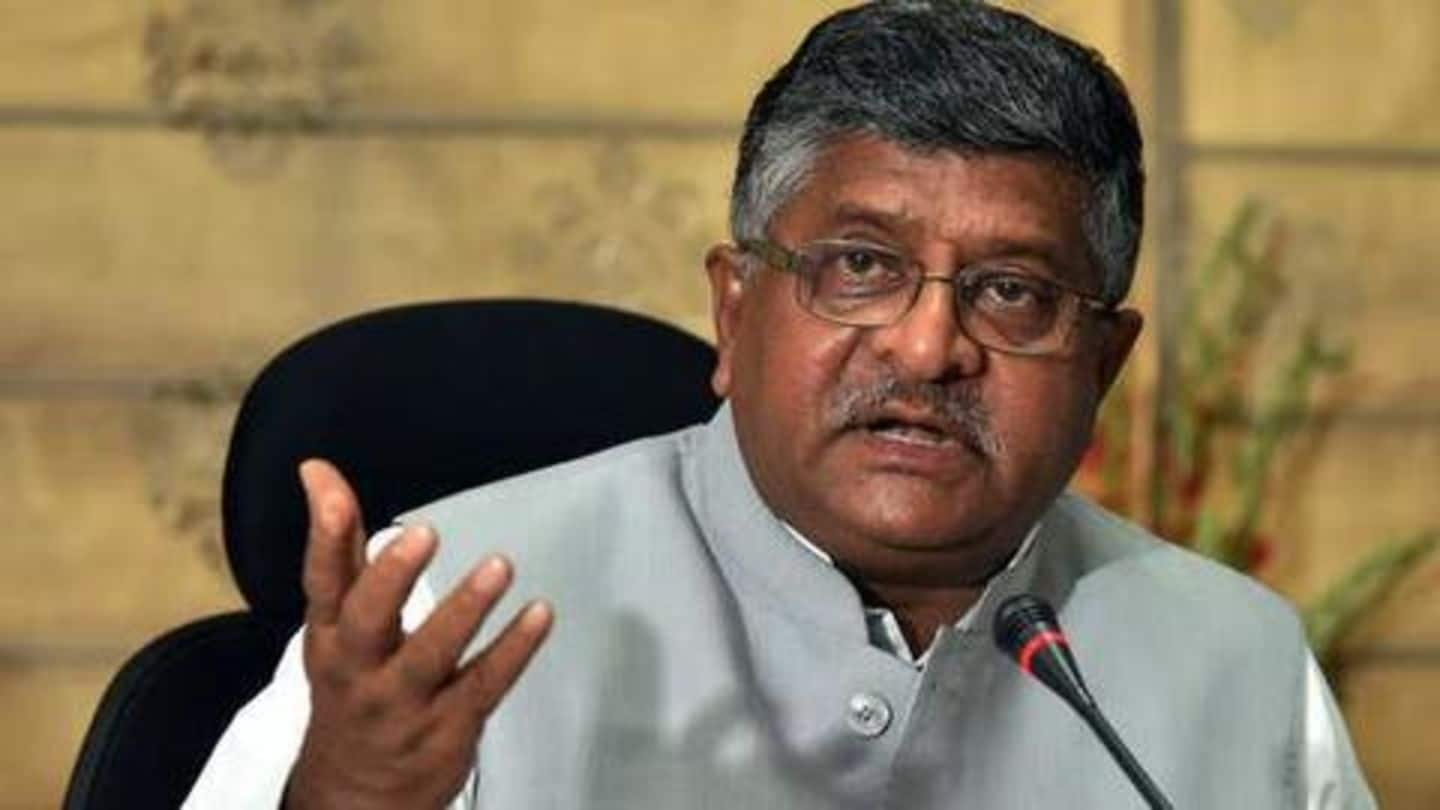 Union Law Minister Ravi Shankar Prasad spoke on the controversial Citizenship Amendment Act (CAA) and plans of implementing the National Register of Citizens (NRC) across the nation. As far as NRC is concerned, the due legal process will be followed and states will be consulted, Prasad underlined. He added "some" data of the National Population Register (NPR) "may or may not" be used for NRC.
Background: Indians took to streets to protest against CAA
As is known by now, CAA has sparked widespread protests across the nation. Critics believe that coupled with NRC, CAA will be used to target Muslims. In fact, earlier this week, Centre, led by BJP, sanctioned NPR, adding fuel to the raging fire. Many said NPR, for which the government has allotted Rs. 3,941 cr, is a precursor for nation-wide NRC.
Nothing about NRC will remain a secret, claimed Prasad
When Prasad was asked about NRC's implementation, he told IE that the process is long. "There is a legal process. First a decision, second a notification, then the process, the verification, the objection, the hearing of the objection, right of appeal. There will be a consultation with the state government, feedback will be taken," he said, adding that nothing will remain secret in NRC.
However, Prasad didn't highlight documents needed for NRC
Interestingly, Prasad didn't speak about documents that will be acceptable for NRC. "When the process will start under Rule 3 and Rule 4 of The Citizenship (Registration of Citizen and Issue of National Identity Cards) Rules, 2003, then there will be a proper public declaration of that," he said. The BJP leader also reminded that Assam NRC was conducted on the Supreme Court's orders.
It's not like only NPR is collecting parents' data
Thereafter, the Union Minister addressed NPR-related concerns. He said voter ID can't be used to judge citizenship, as there are citizens who can't vote since their name is not on the list. Similarly, for getting a passport or PAN card, applicants have to submit parents' details. "So this thing that (only) the NPR is collecting parents' data... I fail to understand," Prasad added.
Congress shouldn't slam NPR, they supported it: Prasad
Defending the government's decision of initiating fresh NPR, Prasad said while Census data can't be made public, data from NPR will be used to frame welfare policies. He also slammed Congress for questioning NPR, reminding that UPA was in its favor. "In May 2010, P Chidambaram said, 'It'll be obvious that Register of Citizens will be a subset of the Population Register'", reminded Prasad.
Separately, Prasad urged people to protest peacefully
Reiterating Centre's stand, Prasad said Indian Muslims have nothing to fear from CAA. "CAA is not applicable to any Indian," he added. And on the protests, which turned violent in some areas, Prasad said, "They have the right to criticize the government. But if anyone commits arson and destroys public property, that will be not tolerated and appropriate legal action will be initiated."
Earlier, some states pulled out of NRC exercise
Prasad's comments gain significance as some states have clarified they won't implement NRC. This includes NDA-ruled Bihar, West Bengal, governed by Trinamool, Kerala, and Punjab. In fact, Mamata Banerjee, who has been holding several marches against CAA and NRC, claimed she will not allow "anyone to be deported". "There can't be a divide and rule policy; nothing is bigger than the country," she said.