NRC won't be implemented in Bihar, declares CM Nitish Kumar
NRC won't be implemented in Bihar, declares CM Nitish Kumar
Dec 20, 2019, 05:07 pm
3 min read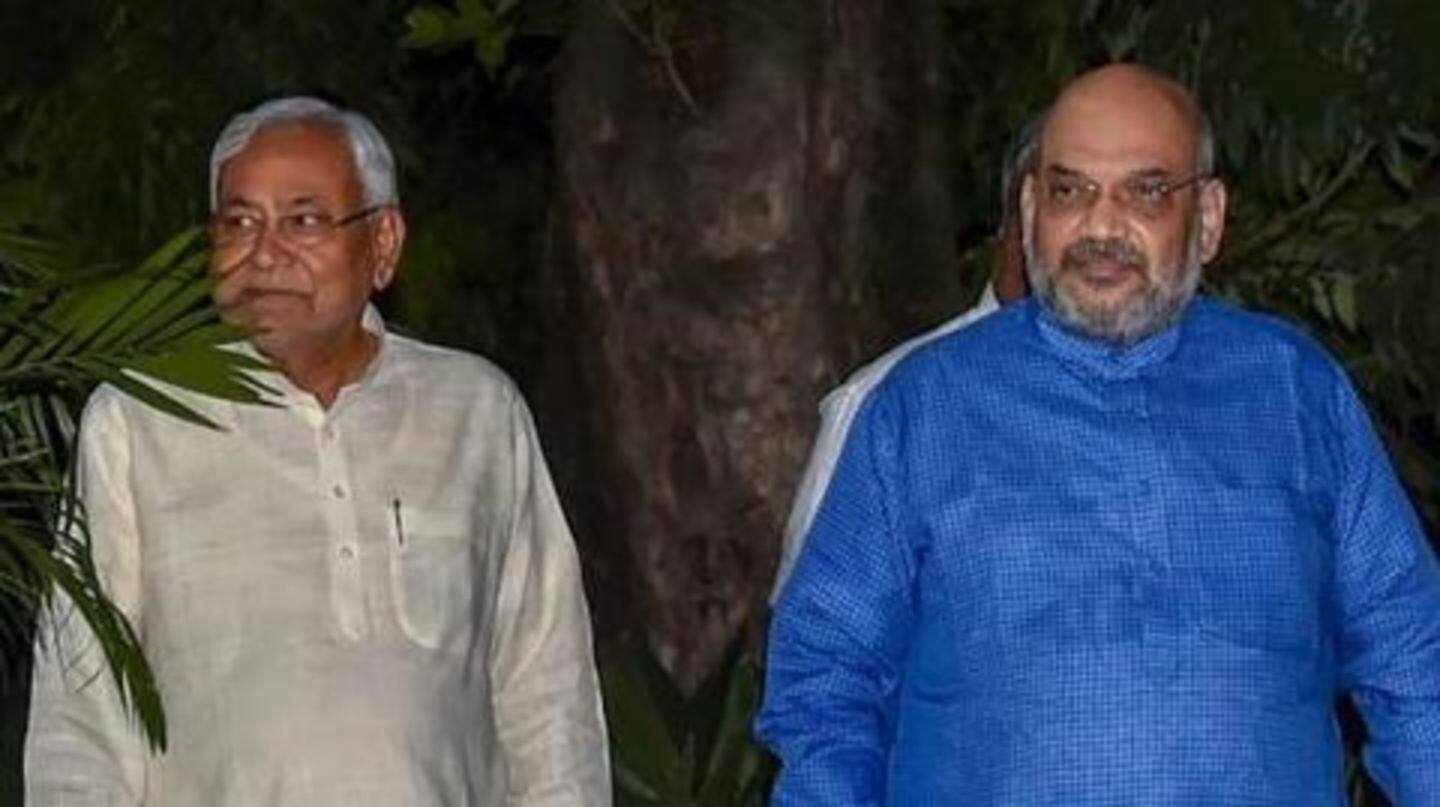 JD(U) boss and Chief Minister of Bihar, Nitish Kumar, has said the National Register of Citizens (NRC) will not be implemented in his state. In fact, he asked why should even the process make an appearance in Bihar. Kumar's comments come at a time when protests are being held across the nation against the Citizenship Amendment Act and NRC. Here are more details.
What is NRC? What does it do?
As its name suggests, NRC is a list of citizens. It was made for Assam in 1951 and was updated for the first time in August this year, wherein 19 lakh people were excluded. The idea behind NRC is to weed out illegal immigrants from Assam. However, recently Home Minister Amit Shah floated the idea of implementing a pan-India NRC.
Coupled with CAA, NRC has drawn ire for BJP
Though NRC updation was a Supreme Court-mandated process, it took political tones when BJP got the Citizenship Amendment Bill passed in the Parliament. This new law allows persecuted non-Muslims from Pakistan, Afghanistan, and Bangladesh, to get Indian citizenship. This means, Hindus (but not Muslims) left out from NRC can still be Indians. This fear has sparked protests, though BJP assured Indians to not worry.
Why will NRC be implemented in Bihar, asked Kumar
While BJP's top brass has made plans about NRC and CAA, Kumar has become the first NDA Chief Minister to say no to the citizens' register. "Why will it be implemented in Bihar," he asked reporters today. To note, Kumar's party had supported CAB in the Parliament, despite protests from insiders like Prashant Kishor. Kishor said JD(U) defied its core principles by supporting CAB.
Earlier, Kumar told Muslims to not worry after CAA
Just yesterday, Kumar assured Muslims that they don't need to worry about the new law on citizenship. "I guarantee you that no one can ignore you till the time we are around. No one can do (you) any damage but let's move together. I won't let anyone, irrespective of his religion or community, to suffer any difficulties," he said in Gaya.
It seems Kumar is trying to win trust back
Kumar's "assurance" and his statement on NRC can be seen as an attempt to placate Muslims, who have drifted towards Lalu Prasad Yadav's RJD. With elections due next year, Kumar can certainly not afford to alienate them. Apart from Kumar, his Odisha counterpart Naveen Patnaik had also shut doors on NRC in his state. And like Kumar, Patnaik supported CAB in the Parliament.