6.5-inch OLED iPhone likely to be called iPhone Xs Max
6.5-inch OLED iPhone likely to be called iPhone Xs Max
Sep 06, 2018, 03:56 pm
2 min read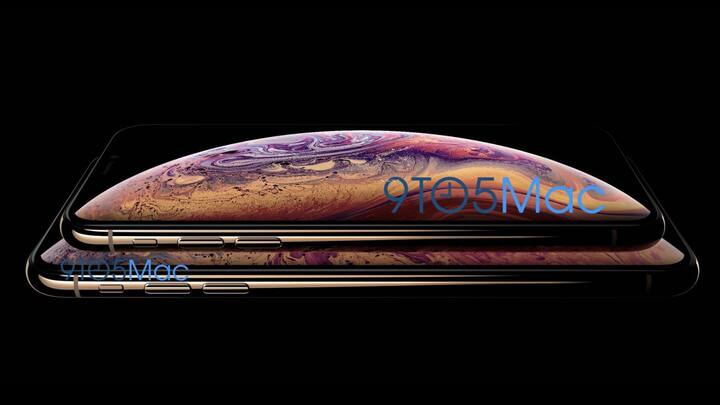 On September 12, Apple will unveil its latest iPhones. And while we know almost everything about the design of the upcoming Apple flagships, their names have been quite a guesswork. However, 9to5Mac, which earlier claimed that the 5.8-inch OLED iPhone will be monikered iPhone Xs, has said the bigger 6.5-inch OLED model will likely be called iPhone Xs Max. Here's more on this.
Here's what the 2018 iPhones will be called
Apple is expected to launch a 5.8-inch OLED iPhone (successor to 2017's iPhone X), a 6.1-inch LCD model (successor to iPhone 8), and an all-new phablet-sized 6.5-inch OLED iPhone X. Unofficially, the 5.8-inch model will be called iPhone Xs while the 6.5-inch variant is said to be titled iPhone Xs Max. The 6.1-inch LCD variant is likely to be named iPhone 9.
About the iPhone Xs and iPhone Xs Max
The upcoming iPhone Xs and iPhone Xs Max will feature OLED displays with an improved Face ID setup. Further, both the phones will sport an improved dual rear-camera setup, a glass back and stainless steel frame. In terms of internals, both phones may come with up to 4GB RAM, up to 512GB of internal storage and will debut Apple's next-generation 7nm A12 chipset.
iPhone 9: The third iPhone
The iPhone 9, like the other two premium OLED iPhones, will sport an iPhone X-like design, Face ID and come in multiple colors. However, being a cheaper variant, it will feature an LCD screen, an aluminum casing, and a single rear camera. In terms of internals, iPhone 9 is expected to get 3GB RAM, up to 256GB storage and run on Apple's A12 chipset.
The first-ever dual-SIM iPhone is coming on September 12
Additionally, Bloomberg reported that "Apple is planning dual-SIM card slots for two larger phones" i.e. the 6.5-inch OLED iPhone and 6.1-inch LCD iPhone. However, previous leaks had suggested only the LCD iPhone will get dual-SIM support. Nonetheless, we will see the first-ever dual-SIM iPhone soon.
Expected pricing of these iPhones
A report suggests the iPhone 9 will come at a starting price of around $699-$749, the 5.8-inch variant at around $899-$949 and the iPhone X at $999. Further, the iPhone Xs and Xs Max have already been assembled while iPhone 9 will be assembled in mid-September. Moreover, all the three models are expected to be shipped in September-October as previously scheduled, claims the report.