#TechBytes: 5 best action cameras available in India
#TechBytes: 5 best action cameras available in India
Written by
Sarthak Kapoor
Sep 06, 2018, 02:34 pm
2 min read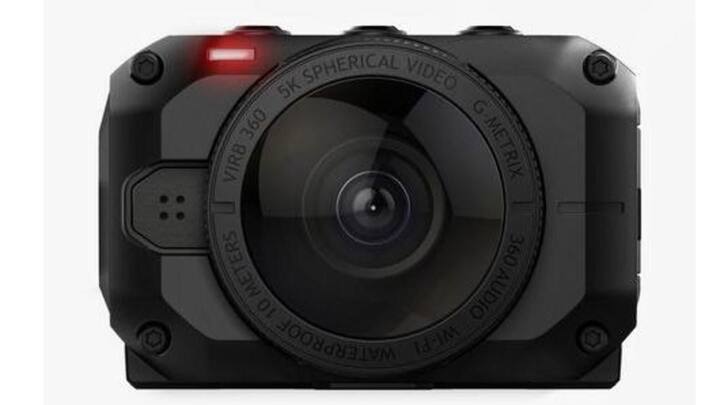 Capturing adventure sports like paragliding, skydiving, biking etc. is nigh impossible on DSLRs or smartphone cameras. We need ultra-portable cameras that are waterproof, robust, and can capture even the smallest details. That's where action cameras come in. There are a host of action cameras in the Indian market, here we've listed the 5 best ones.
GoPro HERO6 is a top-notch action camera
GoPro HERO6 is one of the best action cameras available in the market right now. With the all new GP1 chip, it delivers amazing image quality and also supports image stabilization. The device is capable of recording 4K video at 60fps, and features 1080p 240fps slow motion playback. It captures some stunning low-light photographs and is priced at Rs. 36,979.
SJCAM SJ7 STAR, the metal body action camera
SJCAM SJ7 STAR is a metal body 4K action camera that comes with an Ambarella A12 chipset and a 12MP Sony IMX117 sensor. The device also offers several features including Gyro Stabilization, low motion videos, Metering, Motion Detection, Burst Mode etc. It records astonishing 4K videos at 30fps and is completely waterproof. It is priced at Rs. 15,790 on Amazon.
Noise Play Action Cam is a bang for the buck
Noise Play Action Cam is a brilliant device, especially when we take into consideration its price, which is just Rs. 4,999. The camera is waterproof up to depths of 30 meters, has built-in Wi-Fi, and has a battery that lasts over 130 minutes. Noise Play supports 4K video recording at 30fps with a 16MP camera that is also capable of capturing time-lapse videos.
Polaroid Cube+, the cubic action camera
Polaroid Cube+, with its cuboid design, is an innovative action camera. The weatherproof device has an 8MP camera which is capable of shooting 1440p HD videos and slow motion videos at 720p. It supports microSD storage upto 128GB, and its built-in Wi-Fi makes sharing photos and videos pretty simple. Additionally, the device also has live streaming capabilities. Polaroid Cube+ costs Rs. 25,537.
GoPro HERO, the budget GoPro action camera
GoPro HERO is a great, cheaper alternative to the GoPro HERO6. To capture amazing details, it boasts a 10MP camera that supports video recording in 1440p and 1080p resolutions at 60fps. The 2-inch touch screen device can be used hands-free with voice commands, and is waterproof up to a depth of 10 meters. The GoPro HERO costs Rs. 17,060 on Amazon.