IFA 2018: 5 amazing products you should know about
IFA 2018: 5 amazing products you should know about
Written by
Sarthak Kapoor
Sep 02, 2018, 12:16 pm
3 min read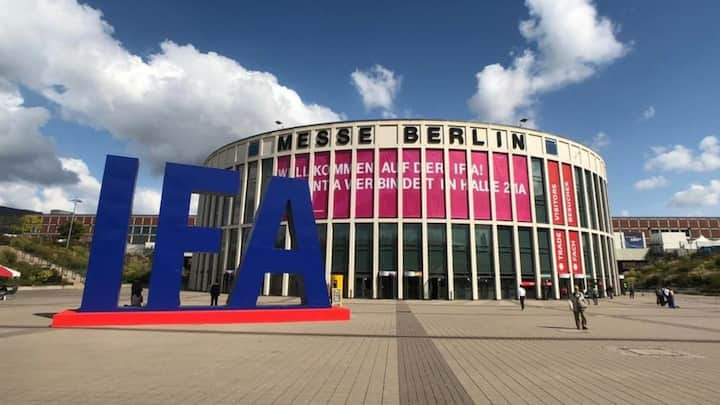 IFA 2018 is a massive tech show being held in Berlin. With some great innovations and technology upgrades, IFA has a lot to offer to all those hungry tech geeks, like yourself. Notably, the show will run till September 5. Here, we bring 5 cool new products, launched at IFA'18 , you should definitely keep an eye on.
Huawei Alexa AI Cube, cylinder shaped Alexa speakers
The first in this list is Huawei's smart speaker. The Google Home lookalike, Huawei Alexa AI Cube is a recent addition to smart speakers market, and is powered by Amazon Alexa for voice commands. The feature that makes it truly unique is its 4G modem; it supports LTE download speeds of up to 300Mbps and is capable of working on 2.4GHz and 5GHz channels.
Sennheiser Momentum True Wireless, a tough competitor to Apple's AirPods
About time, someone launched a competitor to Apple's AirPods, and that someone is Sennheiser. Sennheiser Momentum True Wireless comes in an iconic design with a gorgeous fabric case, that thankfully supports USB-C. Further, the earbuds are compatible with both Google Assistant and Siri and reproduces exceptional sound with noise cancellation features. Momentum True Wireless has a battery backup of at least 4 hours.
BlackBerry KEY2 LE, still an orthodox product
The next in the list is BlackBerry's new smartphone, for nothing else but nostalgia. Sadly, BlackBerry's efforts in the smartphone market had all been in vain till date. IFA 2018 saw yet another attempt in the form of BlackBerry KEY2 LE. Quite unimaginatively, it sports Qualcomm Snapdragon 636 with 4GB RAM and a physical keyboard. It has 13+5MP rear and 8MP front cameras. It is priced at $399, but offers nothing new.
New gaming accessories by Razer
And, now one for the gaming enthusiasts. This year at IFA, Razer launched a bunch of peripherals such as Kraken Tournament Edition headset, BlackWidow Elite Keyboard and Razer Mamba Wireless mouse. The headset uses a THX Spatial Audio. Featuring Razer Hypershift and Multi-Function Digital Dial, BlackWidow is the gaming keyboard you need. Further, Razer Mamba mouse comes with 5G optical sensors and has 50 hours of battery life.
LG & Samsung launch 8K TVs
When at IFA, how can one not talk about displays? Notably, LG launched the world's first 8K resolution TV, with a massive 88-inch screen, supporting a mind-boggling 7680 x 4320 resolution. However, no other details were announced. Samsung too launched its Q900R 8K TVs. Available in screen sizes of 65-inch, 75-inch, 82-inch, and 85-inch, the TVs support the new HRD10+ format, and will go on sale next month.