Amazon is opening a high-tech, AR-enabled hair salon in London
Last updated on
Apr 21, 2021, 01:18 pm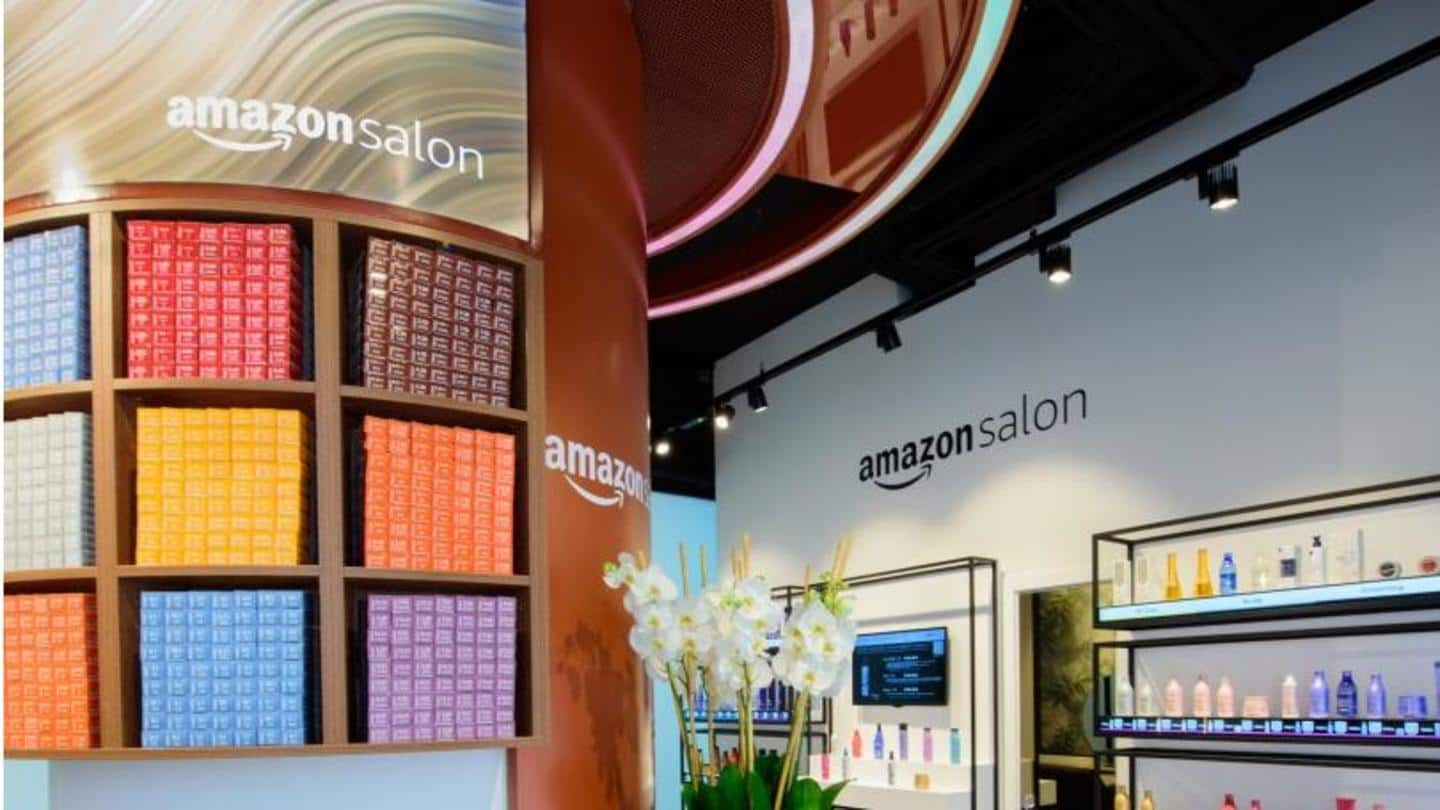 After establishing its presence globally in online and physical retail, Amazon announced that it will open an "experimental" brick-and-mortar hair salon in London's East End Spitalfields area. The e-commerce giant said it will integrate technologies such as Augmented Reality (AR) with a conventional salon experience. Customers will also be able to pick and try products from a wide variety available in-store, Amazon said.
Salon services will be provided by London's leading hairdressers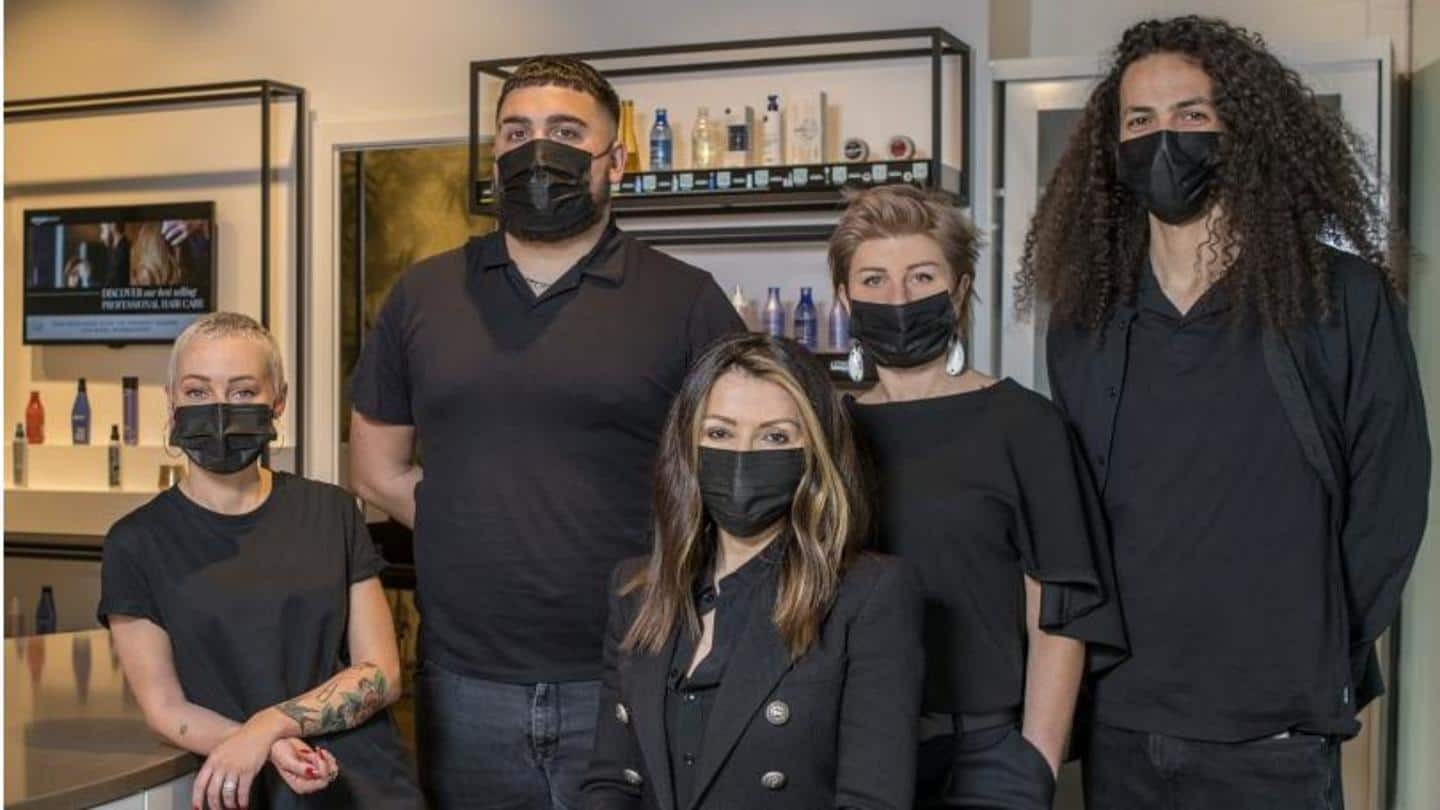 An assortment of hair care and styling services at Amazon Salon would be provided by Elena Lavagni and her team. She owns London's famous Neville Hair & Beauty salon. Lavagni and her team have provided services for events such as Paris Fashion Week and the Cannes Film Festival. Lavagni said she's delighted to be a part of this project that combines tech and hairdressing.
Customers can 'point to products' and learn more about them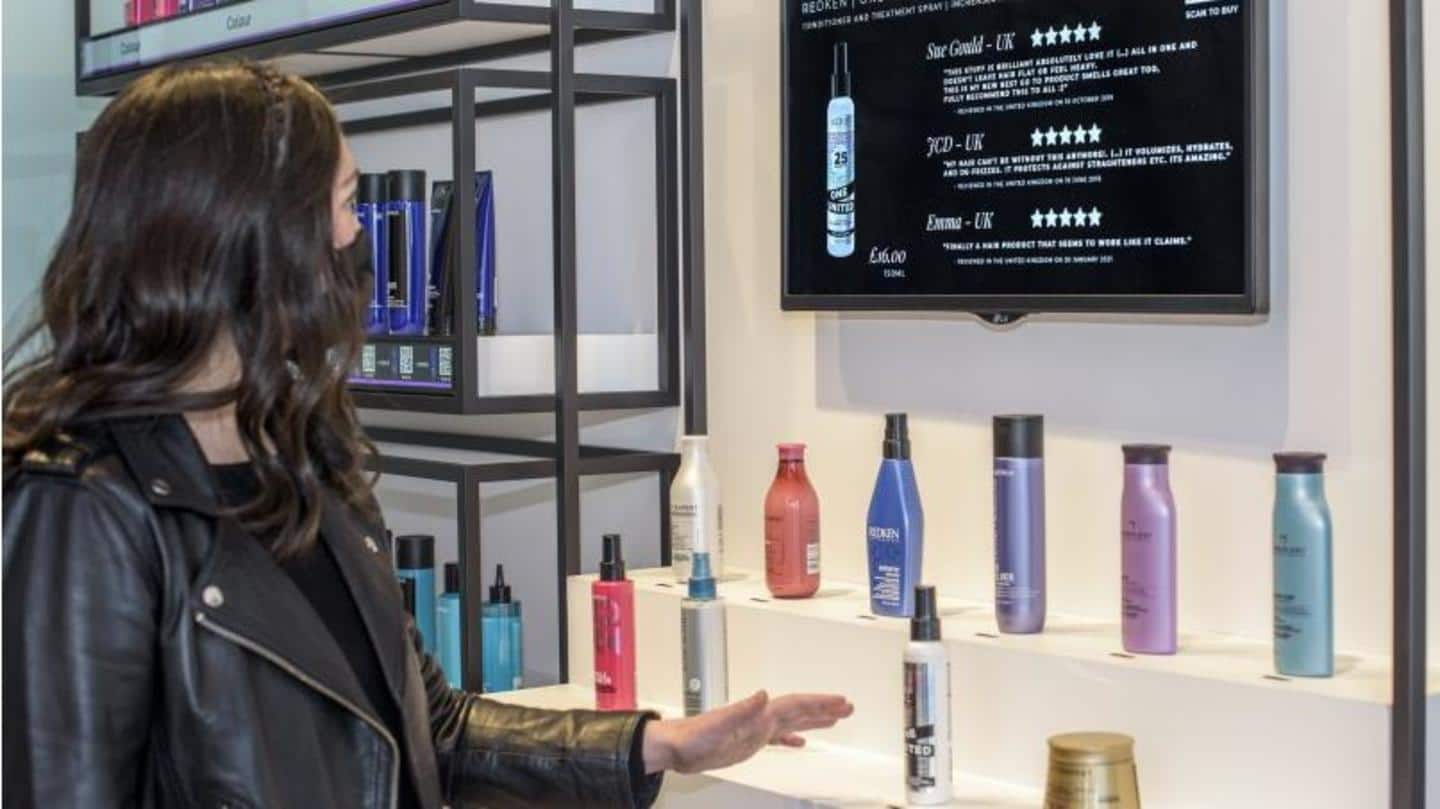 Speaking of tech, Amazon explained that customers availing the salon's services can use Fire tablets at each styling station. The store would also feature best-selling products. Using what Amazon calls "point-and-learn tech," customers can simply point to a product they are interested in, and relevant information such as brand videos and educational content would appear on a screen, Amazon said in its announcement.
AR-enabled app would help picture your look after salon session
While that doesn't exactly sound like pathbreaking tech, Amazon Salon customers would be able to use an AR-powered app to picture how they would look after a planned hair care session at the salon. Amazon didn't specify the app's feature set and availability.
Amazon would sell salon's products to customers, businesses as well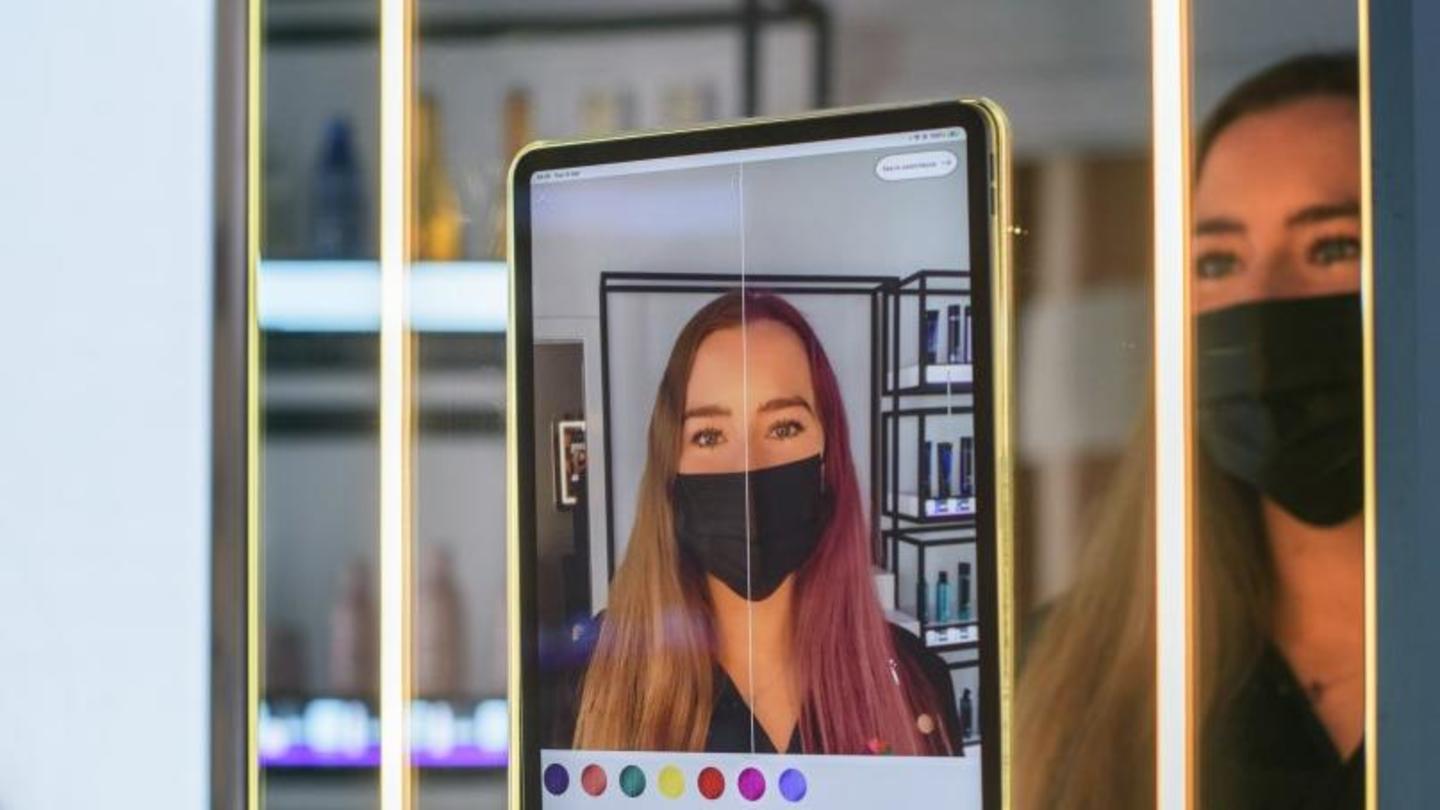 Customers would also be able to order the products they see in-store by scanning a QR code that redirects to the product's listing on the Amazon UK website. The e-commerce giant also hopes to give salon businesses access to consumables and equipment with benefits such as wholesale pricing and invoicing and no minimum order value, possibly via the Amazon Professional Beauty Store announced earlier.
No plans to open more Amazon Salons yet, says company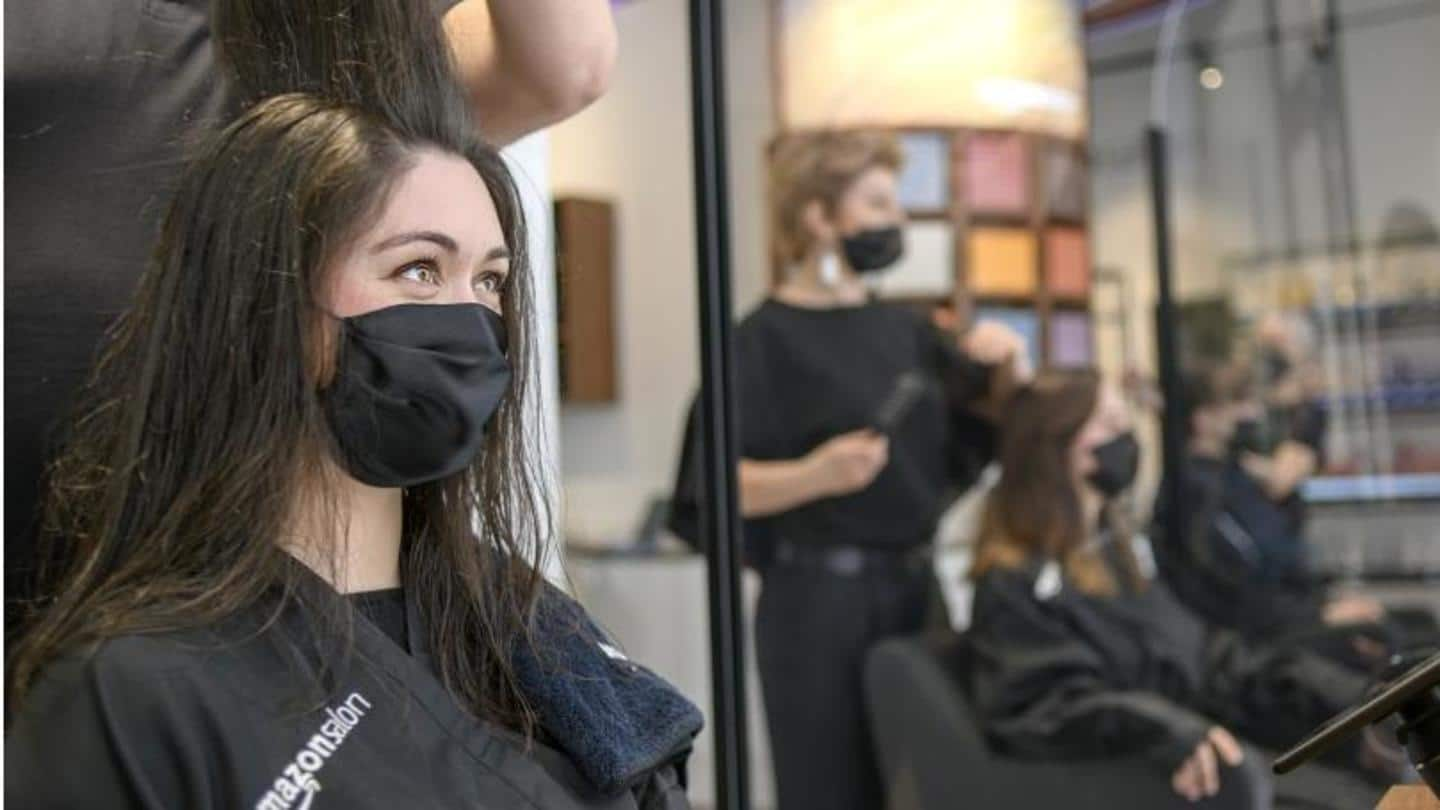 However, there's a catch. Amazon Salon will initially open only for Amazon employees. The company said it will accept bookings from the general public in the coming weeks. Meanwhile, salon proprietors who feared Big Tech would eventually steamroll them out of business can breathe a collective sigh of relief. The company said it doesn't have plans to open any other Amazon Salon locations, yet.