All the latest scoop around Apple's cheapest iPhone
All the latest scoop around Apple's cheapest iPhone
Oct 23, 2019, 04:55 pm
2 min read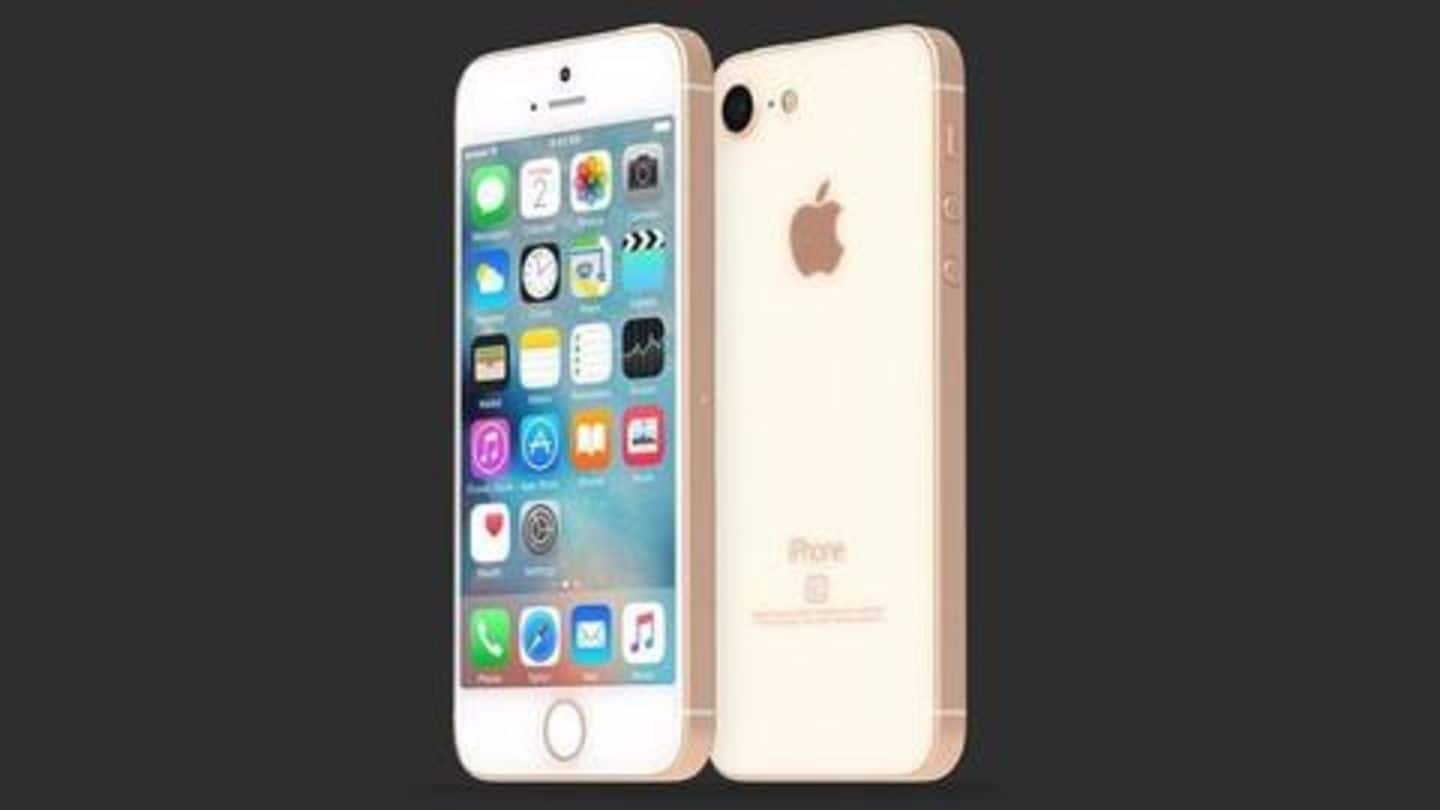 Apple is expected to launch a new lost-cost flagship iPhone sometime early next year. Currently being dubbed as iPhone SE2, the upcoming phone is likely to be the second-generation model of the iPhone SE with flagship internals and a familiar iPhone 8-like design. Here, we round up all the latest scoop around the upcoming iPhone.
iPhone SE2 to feature liquid crystal polymer (LCP) antenna design
According to noted Apple analyst Ming-Chi Kuo, the iPhone SE2 will come with a liquid crystal polymer (LCP) antenna design. This LCP design is said to improve wireless transmission on the lost-cost iPhone. As for components, US-based Career Technologies and Murata Manufacturing from Japan will supply Apple the LCP antenna components sometime in early 2020.
Kuo has also revealed the key specs of iPhone SE2
Further, in a recent investor note, Kuo claimed that the iPhone SE2 will be powered by the flagship A13 Bionic processor - the same chip that powers the latest iPhone 11 models. The phone is also tipped to come with 3GB RAM, 64GB/128GB of non-expandable built-in storage, an LG-sourced 4.7-inch LCD display, and a Touch ID home button.
What else do we know about iPhone SE2?
According to Kuo, the iPhone SE2 will arrive in Space Grey, Silver, and Red color options. These colors should be similar to what we've seen on the iPhone 8 models. Moreover, it should run the latest version of iOS 13 when it launches next year.
Kuo has claimed that the iPhone SE2 will be priced at $399 (approximately Rs. 28,200) and it will release sometime in the first quarter of 2020. Notably, this is the same price at which the original iPhone SE was launched in 2016. We expect the iPhone SE2 to be positioned as an upgrade to the iPhone 8, given the new flagship chipset.