Firmware update breaks Google Home, Home Mini smart speakers
Firmware update breaks Google Home, Home Mini smart speakers
Written by
Shubham Sharma
Oct 23, 2019, 04:12 pm
2 min read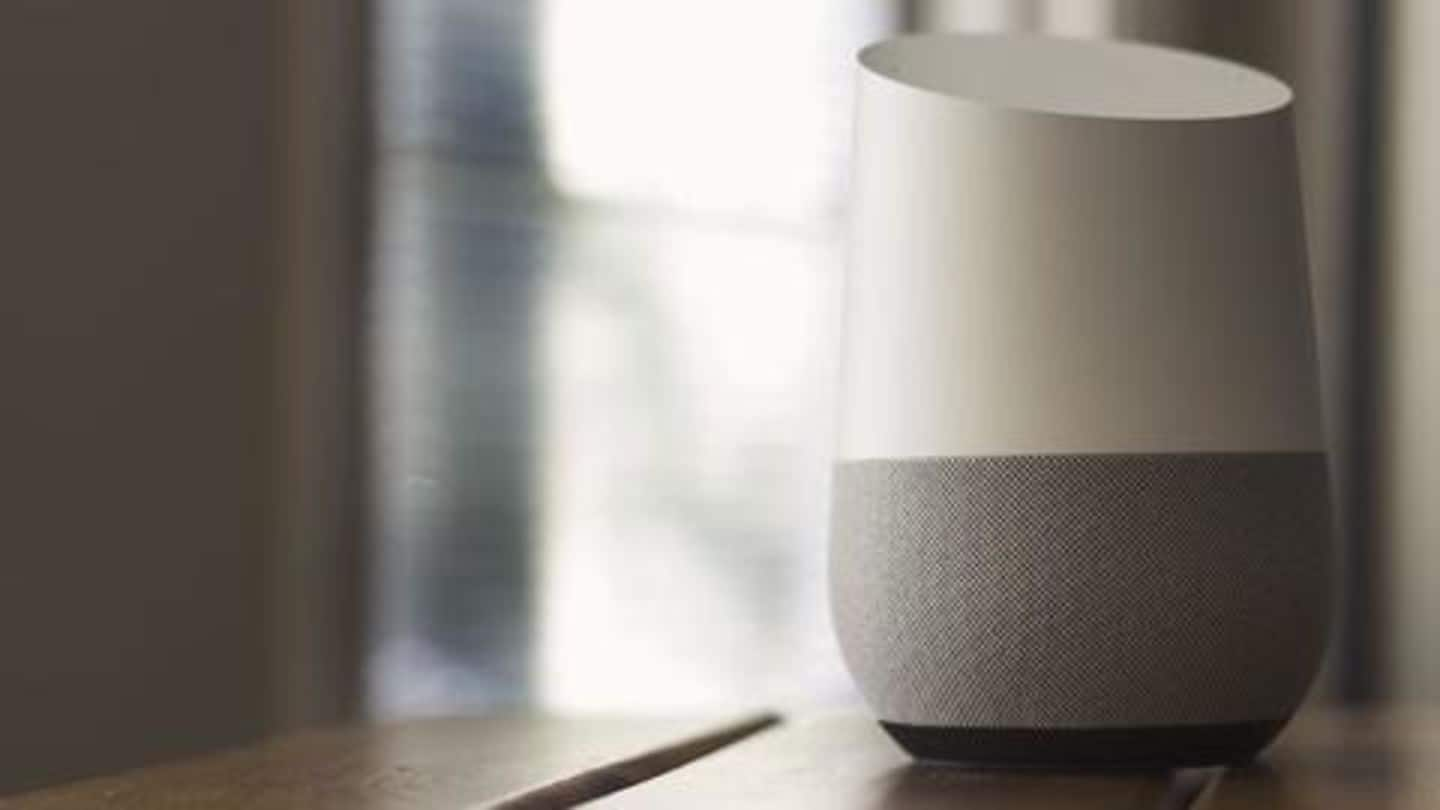 If you own a Google Home or Home Mini smart speaker, better refrain from installing any new update. We know that sounds a bit odd, but the thing is, a firmware update released by the search giant is creating problems for people, bricking their devices completely. The issue has been reported by multiple Home users and even confirmed by Google. Here are the details.
Google speakers bricking after the update
Over the last few days, a number of Google Home users claimed that their devices have gone unresponsive following an update. All four lights of the speakers remain lit indefinitely, the complaints said, adding that the issue has left the devices completely unusable. Even unplugging the power or resetting the device hasn't helped the case for most of the people.
Only Google Home, Home Mini affected
While the issue is pretty serious, it is important to note that only Google's main smart speakers, Home and Home Mini, have been affected by it. No report indicates that people owning other products from Google's smart device line-up, which includes Home Max, Home Hub, and Nest-branded speakers, are facing the weird bricking issue with their devices.
Google acknowledged the issue, says fix is in works
After the reports surfaced, Google acknowledged the issue, noting that it is actively working on a fix to address the bricking problem with Home/Home Minis. The company didn't specifically say when the fix will be rolling out, but it did note that its support team would be reaching out to people facing the issue to help address the problem and come to a resolution.
Here's what Google said about the issue
"It has been very difficult for our team to diagnose this issue and we understand why many of you have been frustrated with this ongoing process," Rachel Chambers, a Googler, said about the issue while promising a fix.
Device replacement likely to be the way, for now
While a prompt firmware patch should prevent the bricking issue from surfacing in the first place, Google is offering replacements until the solution is available. According to Engadget, the company has said that it will be replacing the affected devices for free until the issue is fixed. This would apply to both Google Home/Home Mini devices in and out of warranty.