It's official! $4,999 iMac Pro is arriving on 14 December
It's official! $4,999 iMac Pro is arriving on 14 December
Written by
Ramya Patelkhana
Dec 13, 2017, 08:46 pm
3 min read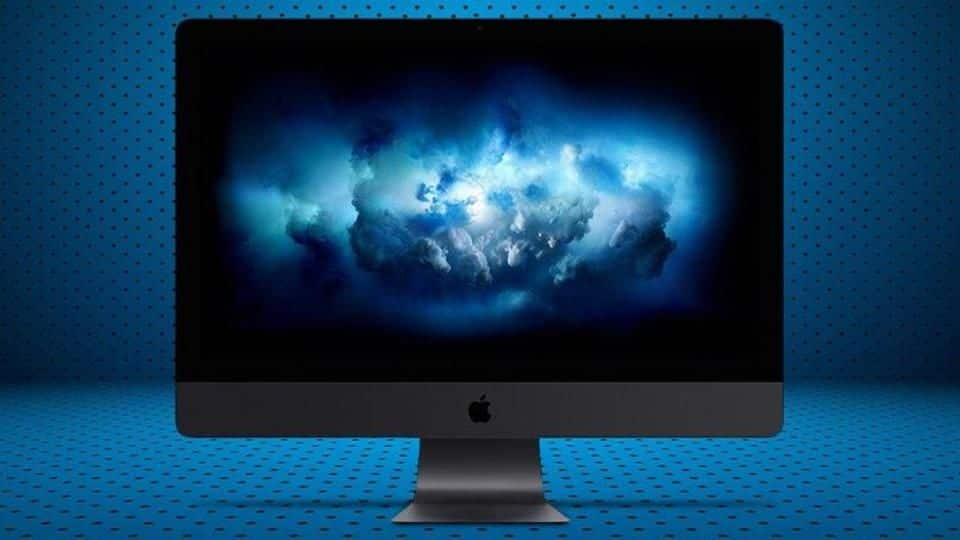 Apple announced its "most powerful" iMac Pro back in June, promising to release it in December. Though Apple has kept quiet, it is keeping its promise. Making things official, Apple updated its website to announce that iMac Pro goes on sale on 14 December (tomorrow). It didn't mention any price, but previous reports claim iMac Pro starts at $4,999 (approximately Rs. 3.2L). Here's more!
What does Apple say on the website?
"Pros love iMac. When they asked us to build them a killer iMac, we went all in. And then we went way, way beyond, creating an iMac packed with the most staggeringly-powerful collection of workstation-class graphics, processors, storage, memory, and I/O of any Mac ever."
Apple received backlash from developer community last year
At this year's WWDC, Apple announced several products, including iMac Pro and HomePod smart speaker, promising to release them by December. While Apple is releasing iMac Pro without any delays, HomePod's launch has been delayed until "early 2018". Apple announced iMac Pro in response to the "backlash" it received from Mac users/developers who felt there was a lack of "powerful options" for them.
The 27-inch iMac Pro sports a "space gray" body and looks similar to standard iMac. However, it has an ultra-thin body and a new thermal design to deliver 80% more cooling capacity and 75% more airflow, which would help it provide 67% more power.
The entry-level and high-end iMac Pro variants
The expensive iMac Pro starts at $4,999; it incorporates high-end specs configuration, including Intel Xeon processors (in 8, 10, and 18 core configurations), featuring a Retina 5K display and a Radeon Vega Pro GPU. The high-end model would come with 18 processor cores, while the base variant would have an octa-core processor. The entry-level model would have 32GB of RAM and 1TB of storage.
High-end iMac Pro would be available next year
The premium model of iMac Pro comes with very powerful specs, which may not really be needed by most people, except professionals requiring extra power. It would have 18-core Xeon processor, 128GB RAM, and 4TB storage. Users have to pay extra for these upgraded specs. However, there's no word on how much it costs. The 18-core machine is likely to be available next year.
Accessories exclusive to the Apple machine
The iMac Pro would come with matching accessories that are exclusive to the high-end machine, including wireless Magic Keyboard, Magic Mouse 2 or a Magic Trackpad 2, and a black Lightning cable for charging the keyboard.
iMac Pro to house A10 Fusion chip
According to some reports, iMac Pro is likely to come with an A10 Fusion chip with 512MB RAM. It would support "Always On" Siri functionality, even when the desktop is turned off. It would also manage the iMac Pro's booting process and security. The upcoming Apple Mac would also have support for the Oculus Rift virtual reality (VR) headset.