WWDC'17: Apple still knows how to pull genuine surprises
WWDC'17: Apple still knows how to pull genuine surprises
Written by
Anish Chakraborty
Jun 06, 2017, 05:37 am
4 min read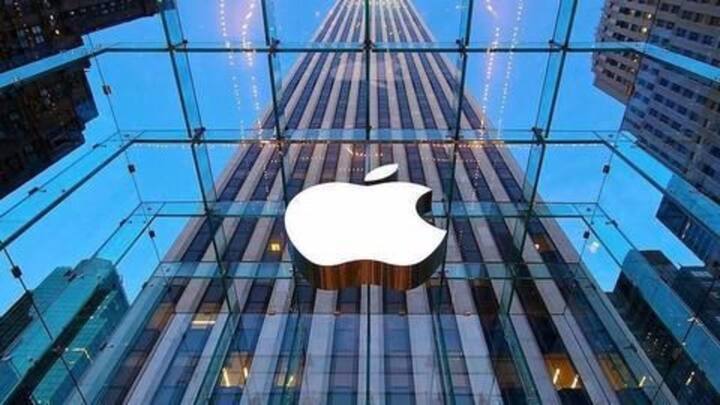 WWDC 2017 was exciting, to say the least, with Apple unveiling a new speaker to take on Amazon's Echo and Google home. App store also got revamped, few key updates and Apple has solidified its desktops with macOS High Sierra. The biggie is, however, the iMac Pro, which Apple says is its most powerful Mac till date. Here's all you need to know.
HomePod speaker to compete with Amazon Echo and Google Home
Apple unveiled a 7-inch high speaker that has a 4-inch woofer with a 3D fabric cover, priced at $349. The speaker is fitted with what Apple termed as the biggest brain in a speaker: A8 chip, and it'll facilitate customized sound based on the room's size and shape. Siri is on board and will apparently respond even if the music is on full blast.
iPad Pro, a computer in your hand
A new version of iPad, titled iPad Pro, now has inbuilt iOS 11 and the firm says it'll work as well as an Apple computer; it sports a $649 price tag. The 10.5-inch iPad Pro is larger than the earlier versions. This new version will also feature the same camera that has been used in iPhone 7, which is quite impressive.
Apple's smartwatch gets smarter
Apple Watch is finally getting a much-needed tune up with Siri, titled WatchOS 4. Siri, which is an integral part of the Apple Ecosystem, will now enable automated updates via machine learning on the watch depending on the time of the day. Moreover, a variety of other apps can now run in the wearable's background.
Amazon Prime is finally here
Apple also announced the integration of Amazon's video app into Apple TV, it will be released later this year. Although the Cupertino tech giant didn't say much about it and no further details were revealed during the event, Tim Cook, CEO of Apple said, "You'll be hearing a lot more about tvOS later this year."
iOS 11 is coming this autumn
The latest OS, iOS 11 will be released this autumn, with features like iMessage powered phone-to-phone payments, updated Siri and all functions rounded up at one place with a control center, which surprisingly looks clutter free. Another feature is "Do Not Disturb while Driving," which sends message to the incoming call/message, if the user is driving and turns the iPhone screen black.
A brand new iMac Pro, the all powerful workmachine
New MacBooks will now come with 7th generation Intel processors under the hood. A new iMac Pro was also unveiled at the event, priced $4,999. It is hailed to be the most powerful Mac till date with a 5k screen, 8-core Xeon processor, Radeon Vega graphics with 11 Teraflop, a memory of 128GB ECC and will be available to users from December.
The next big Apple leap: macOS High Sierra
Apple also previewed the macOS High Sierra at the event which, according to the company, is "the latest version of the world's most advanced desktop operating system." Its features include delivering new core storage, an all-new file system, support for High-Efficiency Video Coding (HEVC) and an update to Metal, Apple's advanced graphics technology.
AR is apparently the future
Apple is also jumping into the AR race with its ARKit tool, which will bring advanced augmented reality capabilities into your Apple device and the company boasted that it was the "largest AR platform in the world." Apple said that the ARKit will support Unity, Unreal Engine and Scenekit.
The App Store is also getting a brand new makeover with an addition of "Today", "Apps" and "Games" tabs; to make it peppier and user-friendly, this new revamped version will debut with iOS 11. Also, in-app purchases will be made available on the app product page and in search results, which is a much-appreciated move.