Apple's 2020 iPhone lineup to have a 5.42-inch OLED model
Apple's 2020 iPhone lineup to have a 5.42-inch OLED model
Apr 03, 2019, 04:06 pm
2 min read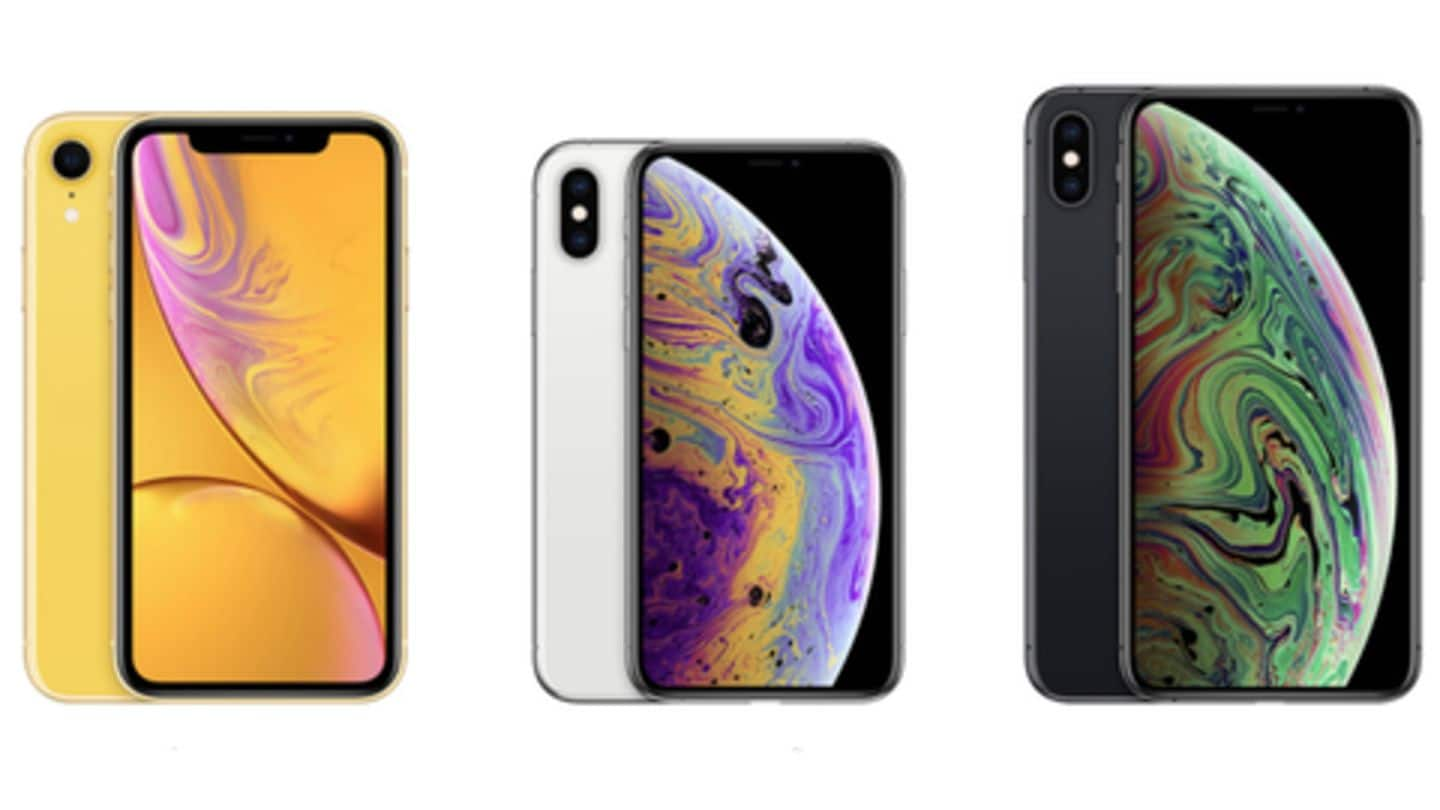 Apple plans to launch a trio of OLED iPhones in 2020, departing from its current and upcoming lineup of two premium OLED iPhones and a lower-cost LCD model, according to a Digitimes report. Moreover, the Cupertino giant is also said to overhaul its 2020 iPhone lineup to offer new sizes including a smaller 5.42-inch OLED model. Here's everything to know.
Apple to offer 2020 iPhones in three new sizes
Citing sources from Taiwan's handset component supply chain, Digitimes reported that Apple will offer 2020 iPhones with OLED screens and in three new sizes: 5.42-inch, 6.06-inch, and 6.67-inch. This size overhaul suggests Apple might be planning a design change. However, the 2019 batch of iPhones, like the existing lineup, will have two OLED models with 5.8-inch and 6.5-inch screens, and a 6.1-inch LCD model.
Could the 5.42-inch model be iPhone SE2?
What's most interesting here is the reported 5.42-inch model that is significantly smaller than any current iPhone design Apple produces today. In fact, it is just 1.42-inches bigger than the compact 4-inch iPhone SE which has thick top and bottom bezels. So, if Apple retains its notch-based all-screen design, the 5.42-inch OLED screen could fit in an iPhone SE form factor.
The 5.42-inch iPhone could also be thinner than existing models
The 5.42-inch model is likely to come with "either Samsung Display's Y-Octa or LG's TOE touch technology." Both display solutions promise lower display costs but surely, this model won't be a budget iPhone. Moreover, with Y-Octa technology, which "removes the film substrate and allows the touch circuit to be directly patterned on the film's encapsulation layer", this iPhone could be slimmer than other models.
No more LCD iPhones in 2020
Recently, the WSJ reported that Apple will drop the LCD option in 2020, switching to an OLED-only lineup as Apple wanted to offer superior contrast and color reproduction on its future iPhones. Hence, if iPhone SE2 naming is not happening, in 2020, the iPhone Xr model will simply sit between a much-smaller iPhone Xs and a slightly bigger Xs Max variant.