Apple's patent suggests foldable iPhone will have a clamshell design
Apple's patent suggests foldable iPhone will have a clamshell design
Feb 18, 2019, 01:59 pm
2 min read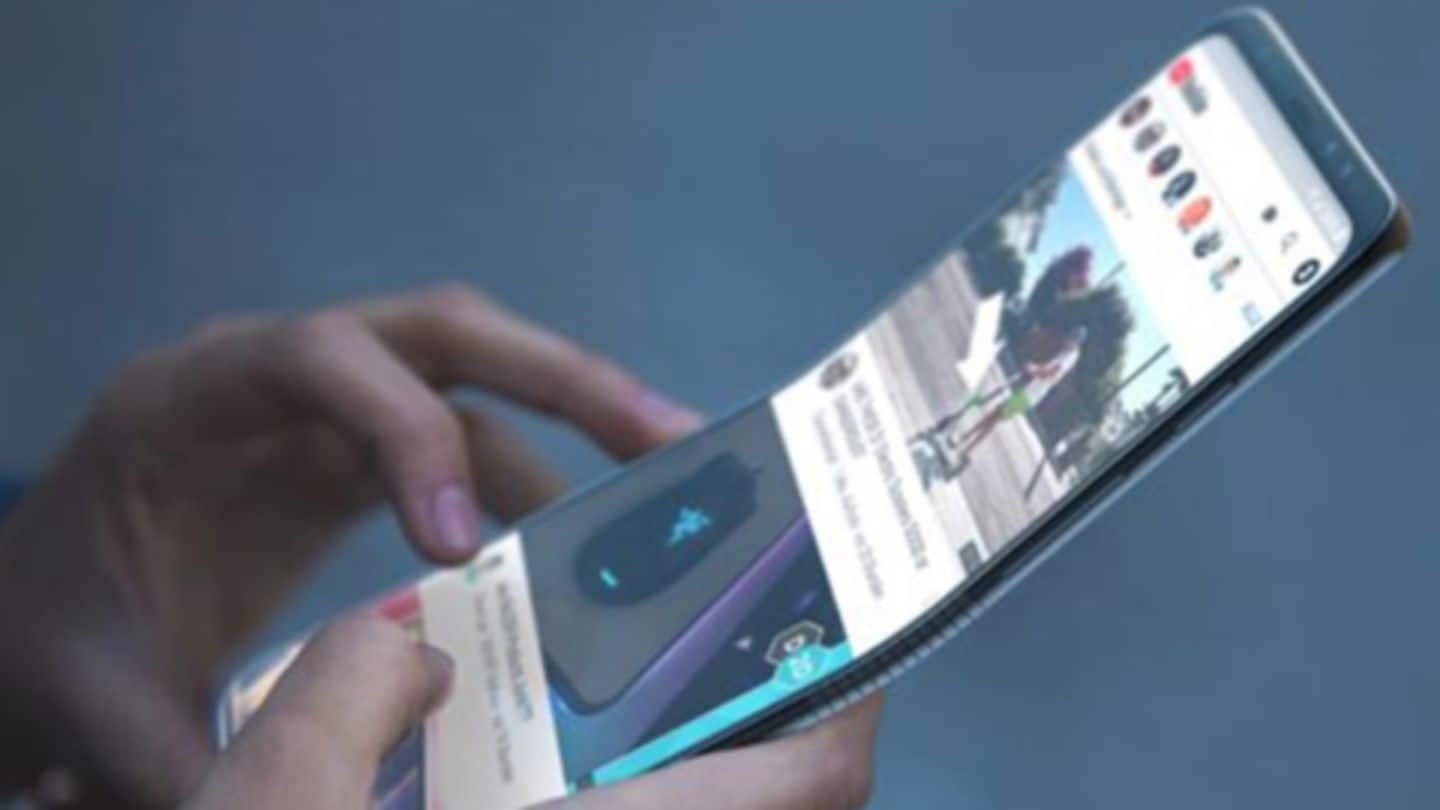 While Samsung and Huawei are set to unveil their foldable phones in days from now, Apple, the world's biggest company, is still working on folding designs for the iPhone. The tech giant has updated its original patent filed in 2011 with multiple designs including a clamshell-like foldable iPhone. Here's more on this development.
Apple patent reveals a Moto RAZR-like clamshell design
In the latest patent filings, Apple has detailed several possible foldable designs for its iPhone. The first illustration reveals a clamshell-like device, similar to the updated Moto RAZR, that will fold-in for a pocket-friendly form factor. However, with this flip phone design, Apple won't be able to offer a more unified smartphone-cum-tablet experience.
The patent also illustrates a book-like foldable design
Another design that Apple has mentioned in its updated patent filing reveals a book-like out-folding mechanism that we have seen on Royole FlexPai, Vivo's iQoo foldable phone and Huawei's 5G phone. This design allows for a full-screen display (tablet mode) with a flexible area in the middle that would bend to a smaller form-factor (phone mode).
Apple is also working on a dual-fold design
Separately, Xiaomi recently showcased its dual-folding phone wherein the sides of the device can be folded backward to switch from a tablet form factor into a compact phone. Interestingly, Apple is also working on a similar design but with an overlapping dual-fold design wherein one larger display will fold twice to change into a more compact form-factor.
But when will Apple launch a foldable iPhone?
While this updated patent underscores the fact that Apple is working hard to find the best foldable design for its iPhone, it doesn't mean the company will release one of these devices in 2019. That said, the future of foldable phones looks exciting, considering the fact that almost all leading manufacturers are working on their foldable devices.