Motorola's legendary 'RAZR' is coming back as a foldable phone
Motorola's legendary 'RAZR' is coming back as a foldable phone
Written by
Shubham Sharma
Jan 18, 2019, 12:20 am
2 min read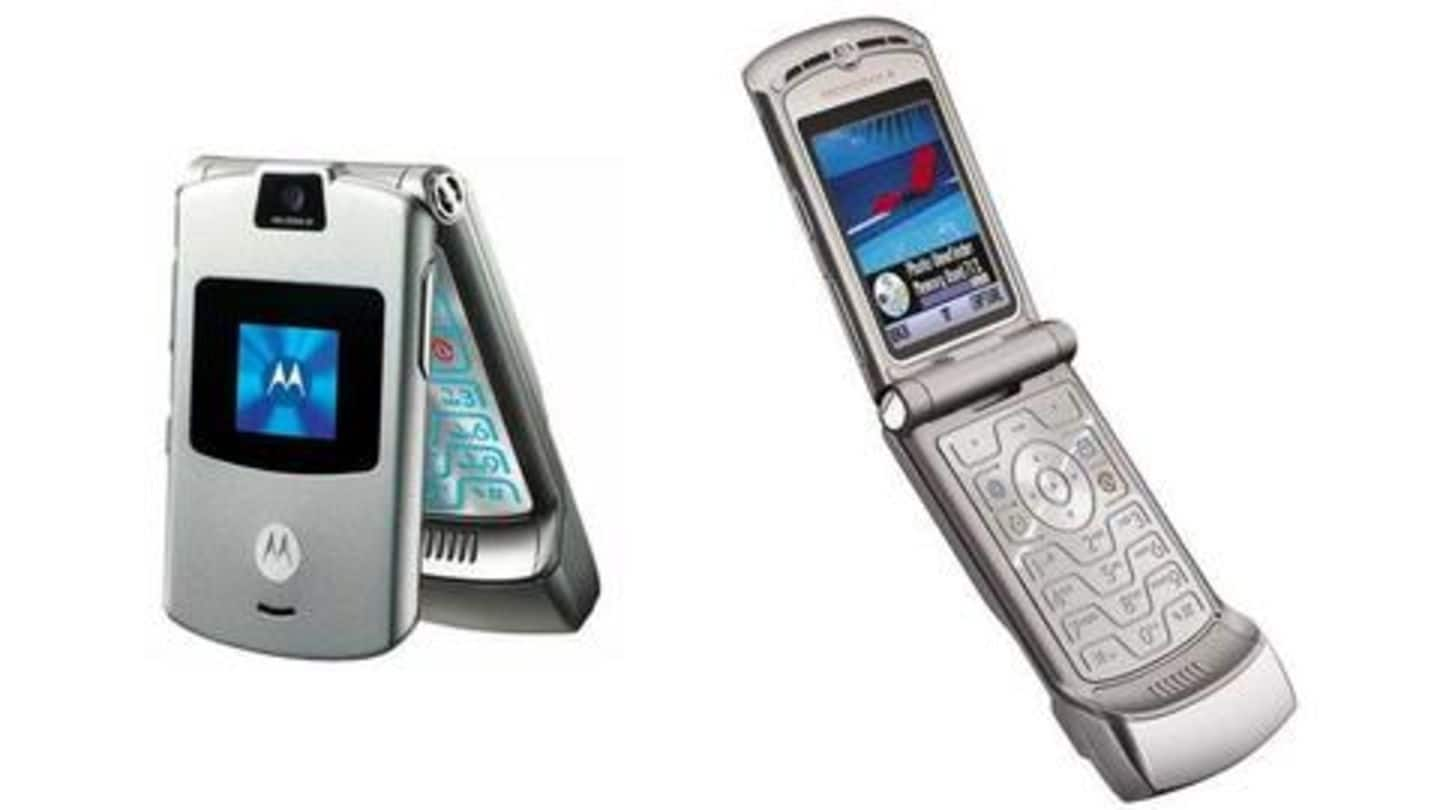 Motorola's iconic 'RAZR' is making a grand comeback. In a recent report, the Wall Street Journal cited multiple sources to confirm that Lenovo, which holds rights to the Motorola brand, is working to revive it. And, the company is making RAZR 'foldable' instead of using the old flip phone-like design. Here are the details.
New $1,500 RAZR phone with foldable screen
Speaking to people familiar with the matter, WSJ has learned that Lenovo is working on a RAZR-branded foldable screen smartphone. The report does not reveal what the phone would look like or how its display would fold/unfold but suggests the whole thing would cost around $1,500. This matches the price expected of Samsung's upcoming 'Galaxy F' foldable smartphone.
What else we know about the new 'RAZR' phone?
Going by the suggested price, we expect to see flagship-level features on the foldable RAZR. However, as of now, there's no word on the actual details, including its specifications or even screen size. The phone, as The Verge says, could either follow the modern landscape-based foldable mechanism or keep up with the flip-phone trend with a vertically folding display.
Interestingly, Motorola plans to manufacture 2 lakh new RAZRs
According to sources, Lenovo plans to manufacture about 200,000 units of the new RAZR. The unit count of the device clearly shows that the Chinese company is counting on the popularity of the RAZR brand. The sources further added Lenovo is working with Verizon to launch the device in February, but emphasized, it is still in testing state and the release timeline could change.
Though Motorola had introduced multiple avatars of RAZR, the original 'flip phones', which came in 2004-05, were the biggest hits from the company. Notably, it sold over 130 million units of the original RAZR V3 model.