Audi's new fully electric e-tron SUV to take on Tesla
Audi's new fully electric e-tron SUV to take on Tesla
Written by
Shubham Sharma
Sep 18, 2018, 06:10 pm
2 min read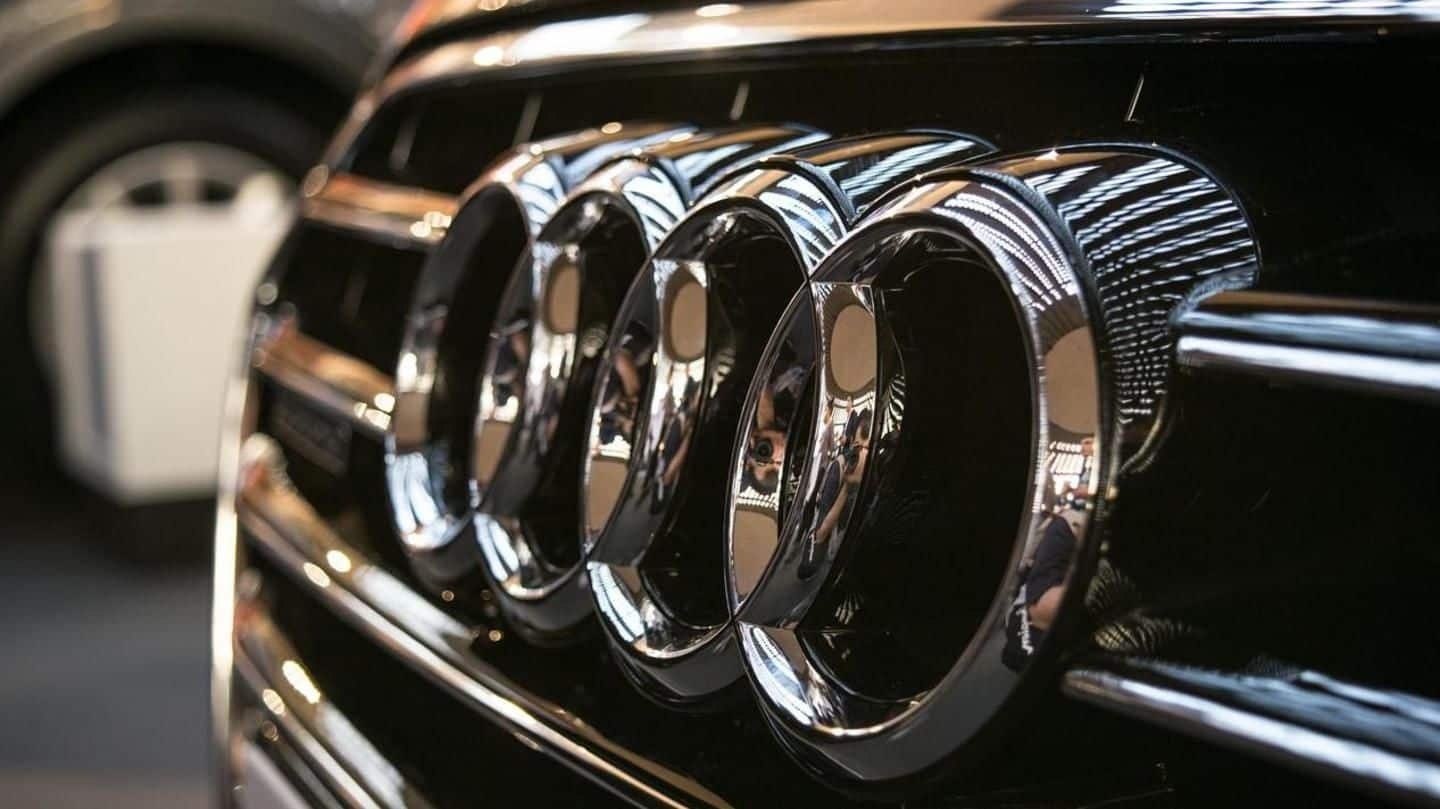 Taking on the likes of Tesla, Audi has unveiled its first fully electric car, the e-tron SUV. The vehicle features a five-seater, all-wheel-drive configuration with two motors, one on each axle. It packs two touchscreens for in-car interaction and can go 0-60mph (0-97kph) in 5.5 seconds. The maximum speed of the car goes up to 124mph (200kph). Here's more on Audi's e-tron.
Alexa to help on the drive
e-Tron SUV will come with Amazon Alexa onboard. This will allow the drivers to interact with their assistant while driving, and perform a range of tasks. They could stream content, order groceries, or get news and weather updates - all with simple voice commands. It will be available in three variants: Premium Plus or the base model, followed by Prestige, and First Edition variants.
Range, pricing, and availability of Audi e-tron
When it comes to range and power efficiency, the e-tron is pretty close to Tesla. The vehicle packs 95 kWh battery and delivers 248 miles (~400km) of coverage on a single charge. It can be recharged up to 80% using some DC fast-chargers in just around half an hour. Its price starts at $74,800 and will be shipped to the US next year.
Though e-tron offers a decent set of specifications and fares well in the nascent electric vehicle segment, it doesn't outperform Tesla's Model X SUV. Model X offers a range of 290 miles (467km) with a bigger 100kWh battery. It is even quicker and more spacious than e-tron, offering a seven-seater configuration. Notably, the base variant of Model X starts at around $80,000.
The largest touchscreen interface
The touchscreen panel and interface screen in Tesla cars measures 17 inches, which is the largest in an electric vehicle. Tesla recently launched a semi truck and is also working to bring an electric minibus to the market.
Future plans: Audi to launch more EVs
The launch of e-Tron brings a new player in the battle of EVs, but that's just a start. Audi plans to bring as many as 10 all-electric vehicles and 10 hybrids into the market by 2025. The automaker has also partnered with Electrify America to set up a network of 500 fast-charging stations by July 2019 for the upcoming vehicles.