Best foldable keyboards available in India
Best foldable keyboards available in India
Sep 07, 2019, 11:50 am
2 min read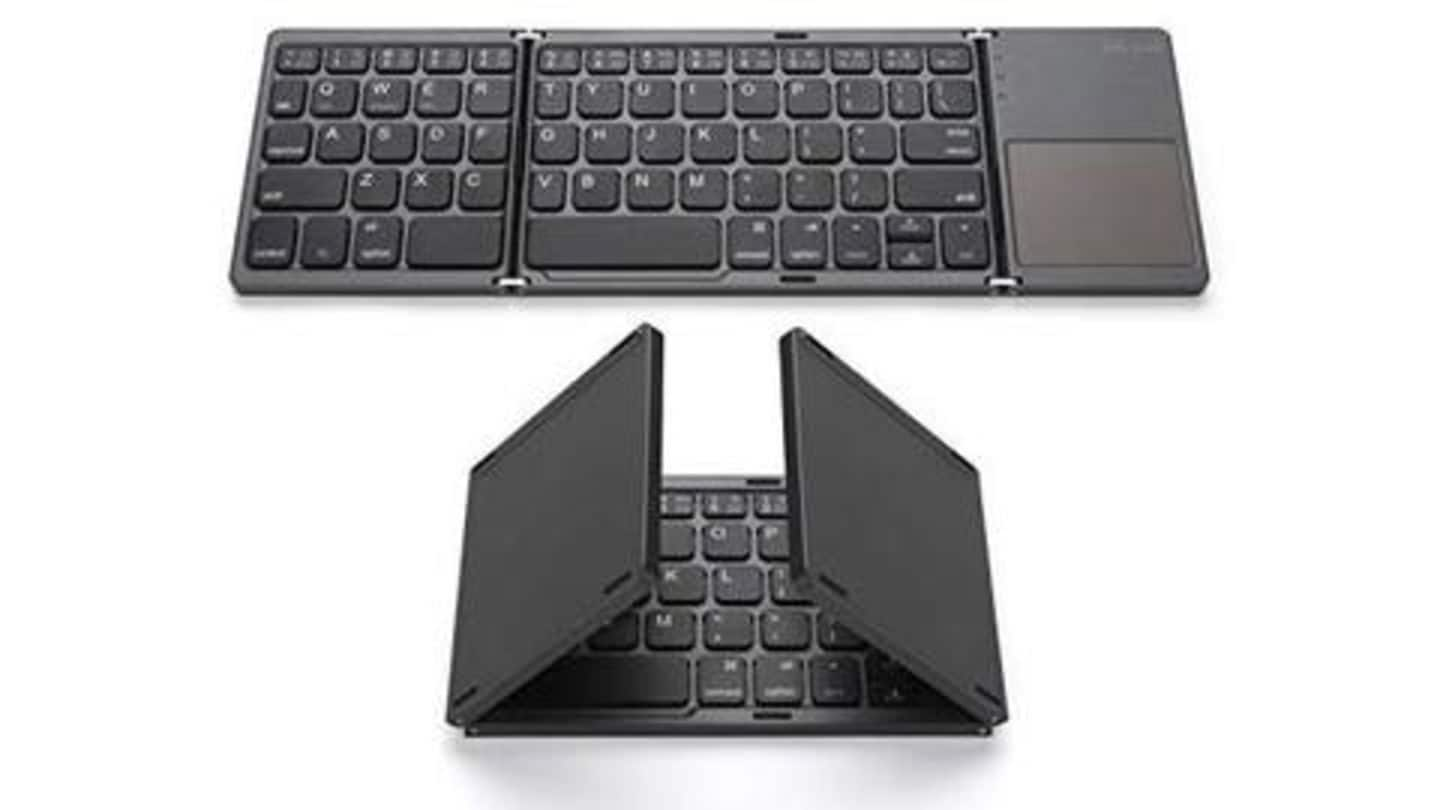 Over the years, keyboard designs have changed drastically to suit our requirements - from vanilla typing to gaming, from membrane to mechanical, and from enormous sizes to portable forms. Today, we look at some of the best keyboards that work with your laptops, computers, and tablets, and are easy to carry around, thanks to their foldable form factor. Here are our best picks.
ZAAP Trifold Keyboard: Priced at Rs. 5,000
The ZAAP Trifold keyboard is a rather premium offering, priced at Rs. 5,000. It comes with a premium aircraft-grade aluminum body and matte finish design. The keys feature a scissor-switch structure that is touted to offer quick and comfortable typing. The ZAAP Trifold offers a battery life of 60-85 hours on a single charge and can juice up in under 3 hours.
Saco foldable keyboard with built-in trackpad: Priced at Rs. 1,800
This Saco keyboard is a great buy for anyone who wants the ease of connectivity and portability in one package. The keyboard folds from two sides to achieve a portable form factor while support for Bluetooth makes it compatible with all devices including tablets, laptops, and even smartphones. It also offers a built-in trackpad and provides 40-hours of use time on a single charge.
Finaux F66 Portable Wireless Foldable Keyboard: Priced at Rs. 1,150
If you are looking for a mini-sized keyboard that can fold into a pocket-friendly form factor, the Finaux F66 should meet your requirements. In the folded state, it measures 14.5*8.5 cm and operates wirelessly, thanks to Bluetooth support. It automatically turns on when you open it and turns off when folded. Lastly, the keyboard works with all compatible Android, Windows, and iOS devices.
Plutofit Silicone Keyboard: Priced at Rs. 700
While foldable wireless keyboards are convenient and compact, you can also go for a cheaper option - a silicone keyboard that can be easily rolled and tucked away in a bag. It offers a standard layout and connects to your laptop or PC via a standard USB cable. What's more? The keyboard is also waterproof, spill-proof, and dustproof.