BlackBerry 'Krypton' Motion will be its comeback phone
BlackBerry 'Krypton' Motion will be its comeback phone
Written by
Anish Chakraborty
Oct 08, 2017, 10:45 am
2 min read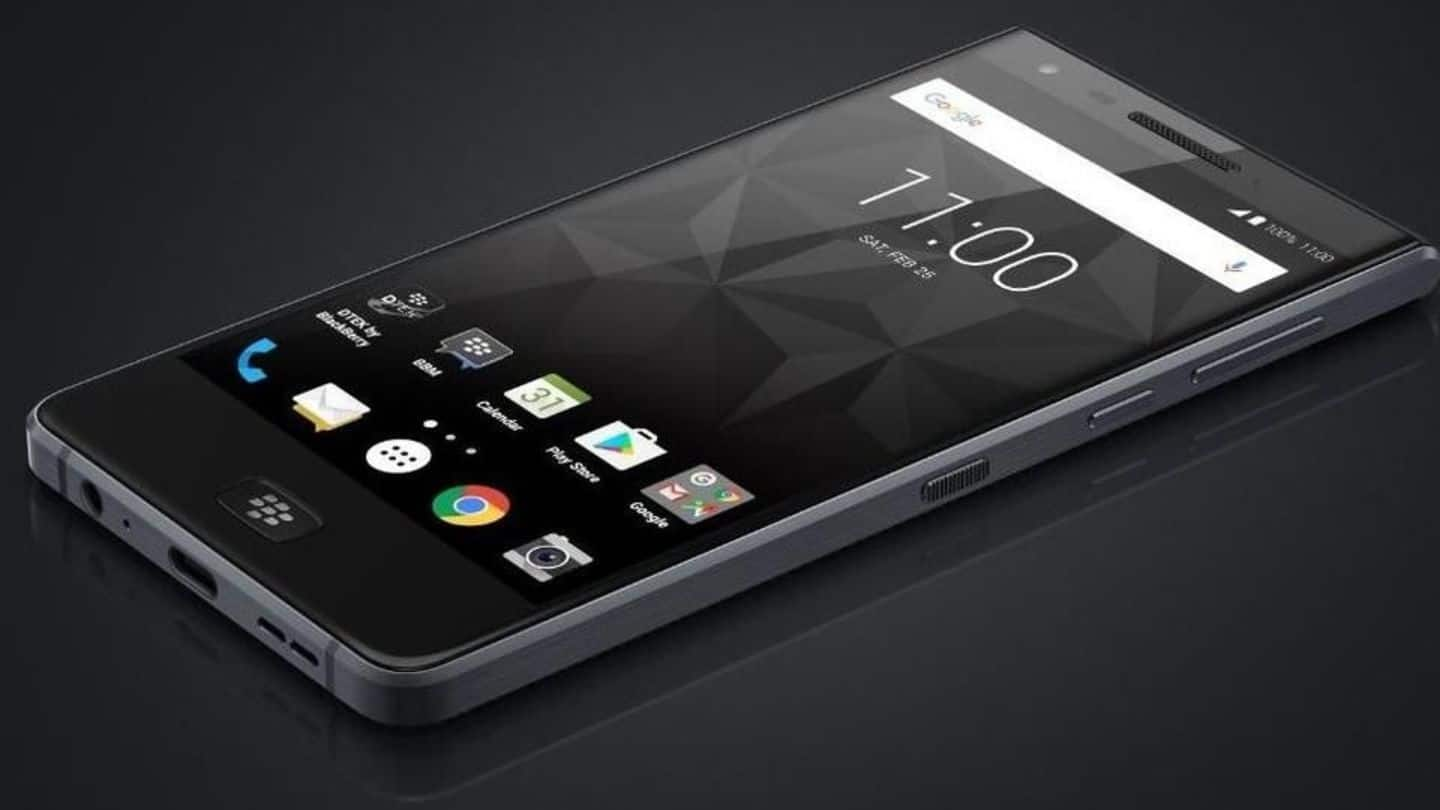 If you look really back in the past, you will probably remember a time in cellphones' history when BlackBerry was popular. That was then. Nowadays it's barely heard of. However, it's a new day and another forgotten phone maker, Nokia is doing brisk business under its new ownership. Therefore, if there's excitement about BlackBerry's new device-leak, it's more than justified. Here's more.
BlackBerry had its own operating system. However, the firm stopped releasing phones with that OS after its attempt, to popularize the platform by creating an app store and android-like apps, failed miserably. In 2015, it embraced Android and launched Priv. Following dismal sales of Priv, it partnered with TCL and released several "BlackBerry DTEK" smartphones.
BlackBerry launched the smartphone KEYone, in partnership with TCL, at the MWC this year. It came with Android 7.1 Nougat, 3505 mAh battery, quick charge technology, 12MP main camera, 8MP front shooter and, of course, the iconic QWERTY keyboard. With the new leak, it appears that the firm's next offing will be a full-touch-screen BlackBerry Android smartphone, which would be called BlackBerry Motion.
How credible is the leak?
BlackBerry devices, each, get a codename. The KEYone was called "Mercury" and the Priv, "Venice." Similarly, this phone was earlier known as "Krypton." According to Evan Blass, it'll be called BlackBerry Motion. Blass has a reputation for being accurate with leaks. Therefore, tech nerds are taking this news quite seriously. It's expected that TCL and BlackBerry would officially announce the new phone in 2018.
The leaked image looks like a finished product. It has a flat design. On the right, it has the volume and power button, and the staple BlackBerry shortcut key. It has a clean, minimalistic look. Motion sports a physical home button in the bezel under the display and we can also see a 3.5mm jack, both of which are heart-warming, to say the least.