These AI surveillance companies are preventing school shootings in USA
These AI surveillance companies are preventing school shootings in USA
Written by
Shiladitya Ray
Feb 15, 2019, 04:08 pm
4 min read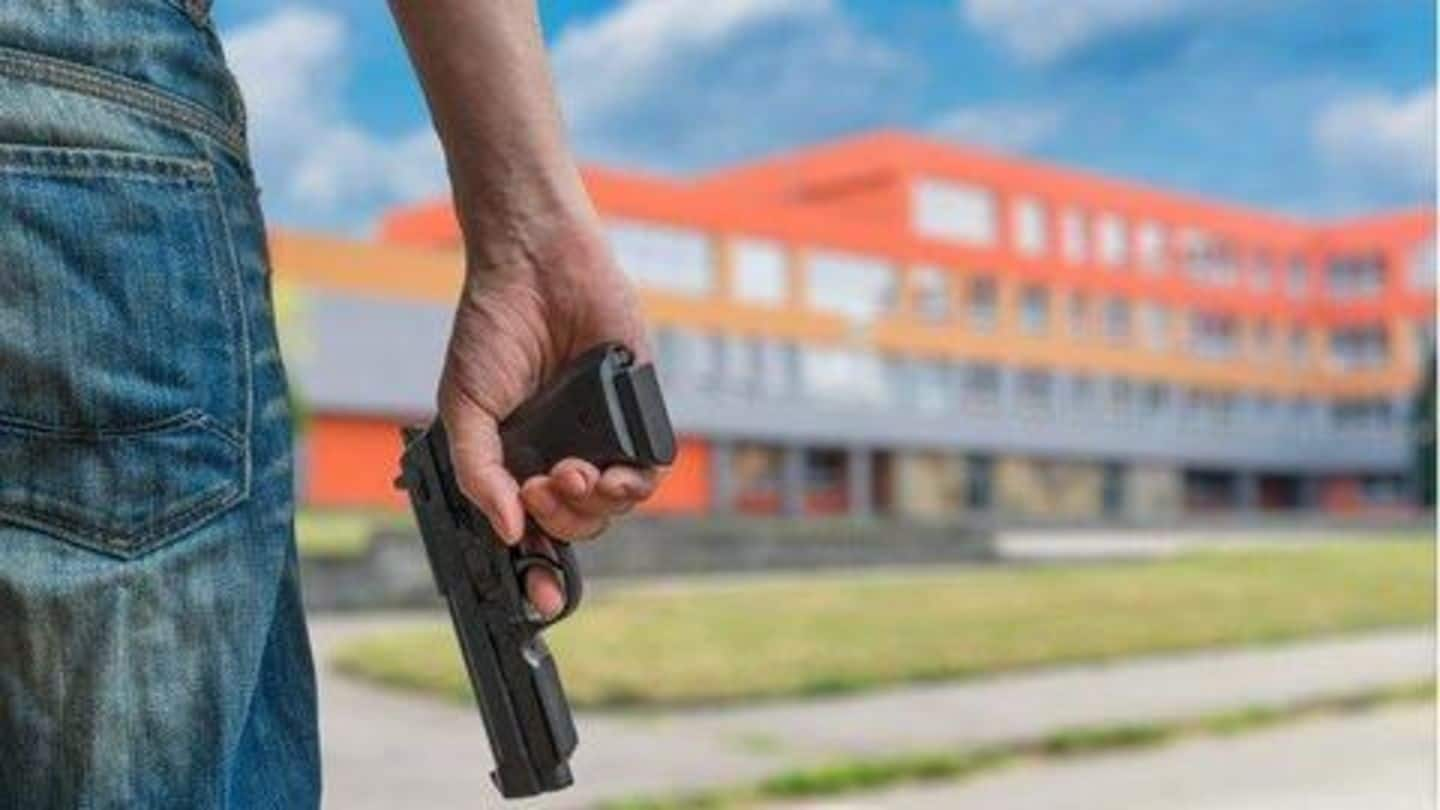 With the US seeing an alarming increase in the number of school shootings, schools in the country are increasingly turning to artificial intelligence (AI)-based solutions to identify potential threats and prevent student violence. According to a report by USA Today, three companies in particular have been providing such services, and one of them has claimed to have had prevented 16 school shootings since February 2018. Details follow.
What the three companies essentially do
The three aforementioned companies - Bark Technologies, Gaggle.Net, and Securly Inc - offer AI-based solutions to schools. They employ AI and machine learning to analyze student emails, texts, and documents, and in some cases, even students' social media activities to look for warning sights pointing towards cyber bullying, drug and alcohol use, sexting, depression etc. and identify individuals who could pose a violent threat to themselves and classmates.
February was a bloody year for America
In the autumn of 2017, Bark had already conducted a pilot test of its software, and had found some quite alarming issues including a potential bombing threat and a school shooting threat. Months later, on February 14, 2018, a gunman killed 17 people at the Marjory Stoneman Douglas High School in Parkland, Florida, making it the deadliest school shooting in US history.
America saw its highest number of school shootings in 2018
2018 also saw 94 school shootings, the highest-ever since the US started keeping track of school shootings in 1970. Body count-wise, 55 people, including shooters, were killed in gun violence in school - the highest since 1991 when the annual death toll was 40.
Bark claims to have prevented 16 school shootings since 2018
The company knew then that it was on to something. Subsequently, it rolled out its products to US schools, and its products are free for perpetuity. The product issues SMS/email alerts to parents and schools, whenever any alarming issue is detected. It is currently used in 1,100 school districts, and monitors more than 2.6 million children. Since February 2018, Bark has alerted the FBI about 16 possible school shootings.
If Bark's product is free how does it make money?
Bark is able to offer its product to school free of cost as it makes its money from a version aimed at parents. For that product, Bark charges $9 per month per family, of $99 for a year.
Gaggle claims to have stopped 447 suicides since July 2018
Gaggle.Net, for its part, has been around for 20 years, and employs both AI and human safety experts to look for signs of trouble among school-going children. The company's product is used across 1,400 school districts, and the company claims that since July 1 last year, it has stopped 447 suicides. It also said that it stopped 240 instances of students bringing weapons to school with the intention to harm.
Securly Inc covers 10 million children across 10,000 schools
Securly Inc offers similar services, and offers its flagship product to schools for $3 per student. It covers over 10 million children across 10,000 schols. Last year, one of Securly's services flagged a student who ran a Google search for both "how to make a bomb" and "how to kill yourself". It also recently flagged another student who watched YouTube tutorials on painlessly killing oneself.
Of course, there are limitations to such services
That said, these services do have their limitations. The main limitation is the fact that these companies can only monitor smartphones and other devices issued by a school, not students' personal devices. Secondly, owing to gaps in information, the companies aren't able to catch suspect behavior with 100% accuracy. Third, students often don't tell parents about all accounts they have, thereby making complete surveillance impossible.
Given gun violence, many might prefer security over privacy
Further, there's always the pressing question of privacy, considering the scale of such surveillance. Yet, the debate about privacy vs surveillance has always revolved around a trade-off between privacy and security, and if these companies are indeed providing the preventive potential that they claim they are, many in the US might be inclined to side with surveillance, given the incidence of gun violence in the country.