DARPA wants to send robots underground: Here's why
DARPA wants to send robots underground: Here's why
Written by
Shubham Sharma
Sep 09, 2019, 11:04 am
3 min read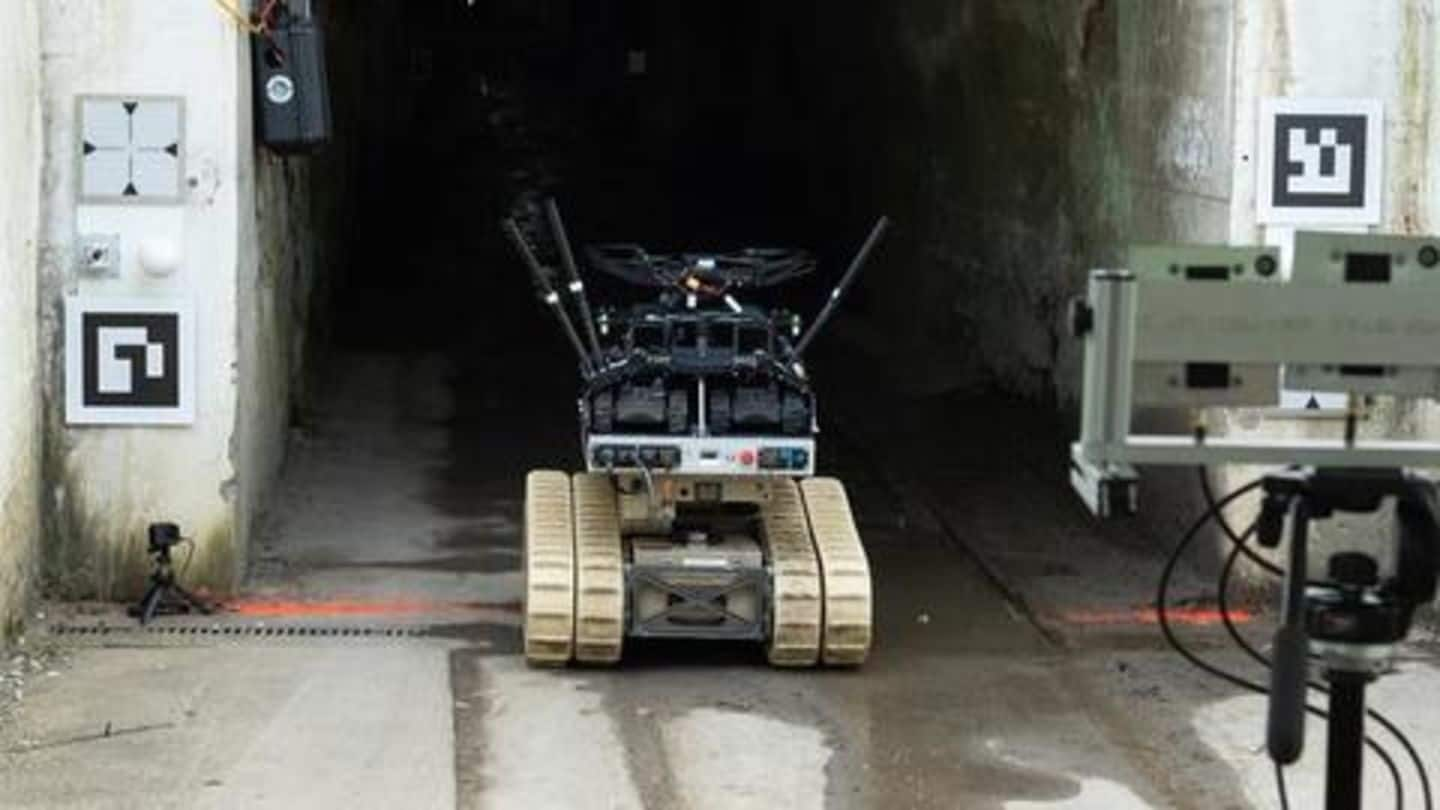 The United States' Defense Advanced Research Projects Agency (DARPA) wants to send highly-functional smart robots under the ground. It is conducting a challenge to develop and demonstrate machines that could operate in complex underground environments, like in a cave system, tunnel, or storm drain, and save human lives. Here's all about the DARPA's work and the challenge.
Swift search and rescue needed during underground mishaps
People working in cave systems, tunnels, mine shafts, or storm drains are always at the risk of accidents due to the possibility of onsite mishaps, disasters. In such situations, these people need immediate rescuing, which is something that human search and rescue team may not do efficiently. They may take time to find and get these people out, ultimately risking their lives.
This is why DARPA is turning to robots
Humans can locate a person and act accordingly but they are slow, which is not suited for time-sensitive rescue operations. This downside has prompted DARPA to turn to robots. The agency thinks that machines might eventually become capable enough to navigate complex underground environments and to rescue a person lying unconscious or injured in pitch darkness.
Challenge to get the perfect rescue robot ready
Now, in a bid to have the perfect robot ready for underground search and rescue, DARPA is conducting a 'Subterranean (or "SubT") Challenge.' As part of this, the agency is calling robotics researchers, start-ups, and self-funded developers to come up with their own creations for a rescue mission. It is offering a prize of $2 million to the team that creates an ideal bot.
What would make the ideal robot?
Instead of defining what the rescue robot should look like or how it should move, DARPA has laid down the basic requirements for the challenge. It says the machine demonstrated by the teams should be able to map, navigate, search complex underground environments in time-sensitive situations. So, if you have something that can handle this efficiently, you definitely have a shot at winning.
First phase complete with two teams on top
Having said that, you should note that DARPA has already conducted the first phase of the challenge, which saw 20 UAVs, 64 ground robots go on a scavenger hunt in a defunct, previously-unmapped mine system. They all looked for artifacts representing survivors in the mine, but only two teams came out on top, one with 25 out of 40 artifacts and other with 11.
Next phase to begin in 2020
The second phase of the challenge would take place in an urban setting, like storm drain or metro-type transit station, while the third phase, cave circuit, would be happening in natural underground environments. The final phase will have one giant track incorporating all three environments.