Rubin's 'Essential' is essentially what we nerds were waiting for
Rubin's 'Essential' is essentially what we nerds were waiting for
Written by
Anish Chakraborty
May 31, 2017, 08:26 am
3 min read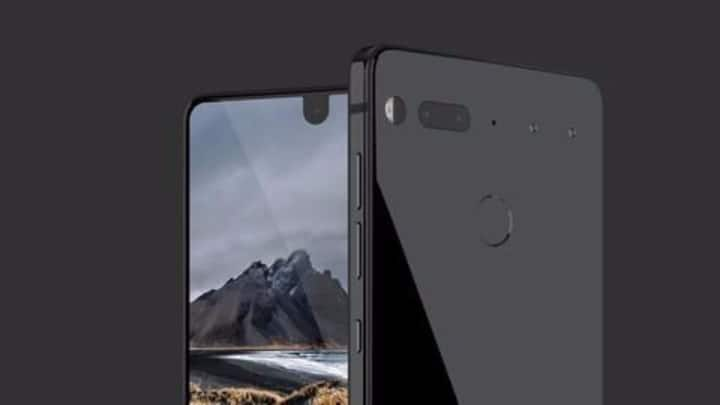 Android is immensely popular, reportedly it powers 2 billion devices worldwide, therefore, there shouldn't be any doubt that when the mastermind behind Android itself comes out with a smartphone it'll be nothing less than "Essential." Andy Rubin, known as the 'Father of Android', has come up with his first "Essential Phone" along with a 360-degree camera and a smart speaker. Here's all about it.
Necessity is the mother of invention
Andy Rubin co-engineered Android which was later acquired by Google in 2005. After a stint in Google first as SVP of Mobile and Digital Content and then the robotic division, he left in 2014, when he was the Android Head. He started working on Essential in 2015 after he felt that there isn't any right device, which goes perfectly with the Android OS, yet.
World-class features and a hefty price tag
Andy Rubin's Essential is now available for pre-order in the US priced at $699 (Rs. 45,200), while one can team it up with a 360-degree camera at $749 (Rs. 48,400) It is available in four color-variants: Black Moon, Stellar Grey, Ocean Depths and Pure White, with no visible signs of a logo, unlike other smartphones.
Edgy display and strong durability
The phone comes with an edge-to-edge display, where the bottom bezel is very thin to provide the user with maximum display space. The volume keys and power button are situated on the right side of the phone on the metal edges. With respect to durability, the phone is made of titanium and ceramic unlike other smartphones, most of which are usually made of aluminum.
Cordless connectivity and modular accessories
Aimed at keeping the phone "cord-free, future-proof, and always up-to-date", the rear end of the phone features two magnetic pins for modular attachments. Two of the modular accessories, being launched with the phone which are compatible with it, are the 360-degree camera and Essential Phone Dock. It also comes with a scanner powered by fingerprint, which is situated on the rear of the phone.
What is with killing audio jacks?
"Essential" has apparently done an "Apple", as there seems to be no 3.5mm audio jack on the phone, The phone comes with other connectivity options like Bluetooth v5.0 and USB Type-C port (thankfully not micro USB), which would facilitate the audio part. Other fringes that are packed in the phone are 4G LTE, Wi-Fi 802.11a/b/g/n/ac, NFC, GPS, Nano-SIM support, and GLONASS.
A phone these days is nothing without a good camera
Essential comes with a dual camera setup with 13-MP cameras in the rear which boasts RGB and Monochrome capabilities. Additional features include IR Laser Assist Focus, phase detect, hybrid auto-focus and 4K video support. The front camera is of 8-MP which comes with 4K video support in addition to 16:9 aspect ratio and sensor with f/2.2 aperture.
The software is also taken care of with the latest Android 7.1.1 Nougat, powered by 64-bit Snapdragon 835 octa-core processor, which comes with Adreno 540 GPU and 4GB RAM. Longer battery life and fast charging are ensured with 3040mAh battery, while storage aspect is also stellar with a 128GB of internal memory.
360-degree camera and Smart home speaker
Essential also launched a 360-degree camera touted as "world's thinnest and smallest 360-degree personal camera" with a weight of 35 grams and can be connected to the phone via magnetic pins. Another device launched alongside was the Essential Home, which is a smart home speaker that comes with a large round display. This device runs on the newly created operating system titled Ambient.