#Hackathon: Build online system for SBI, win Rs. 5 lakh
#Hackathon: Build online system for SBI, win Rs. 5 lakh
Written by
Shubham Sharma
Feb 06, 2019, 10:53 am
2 min read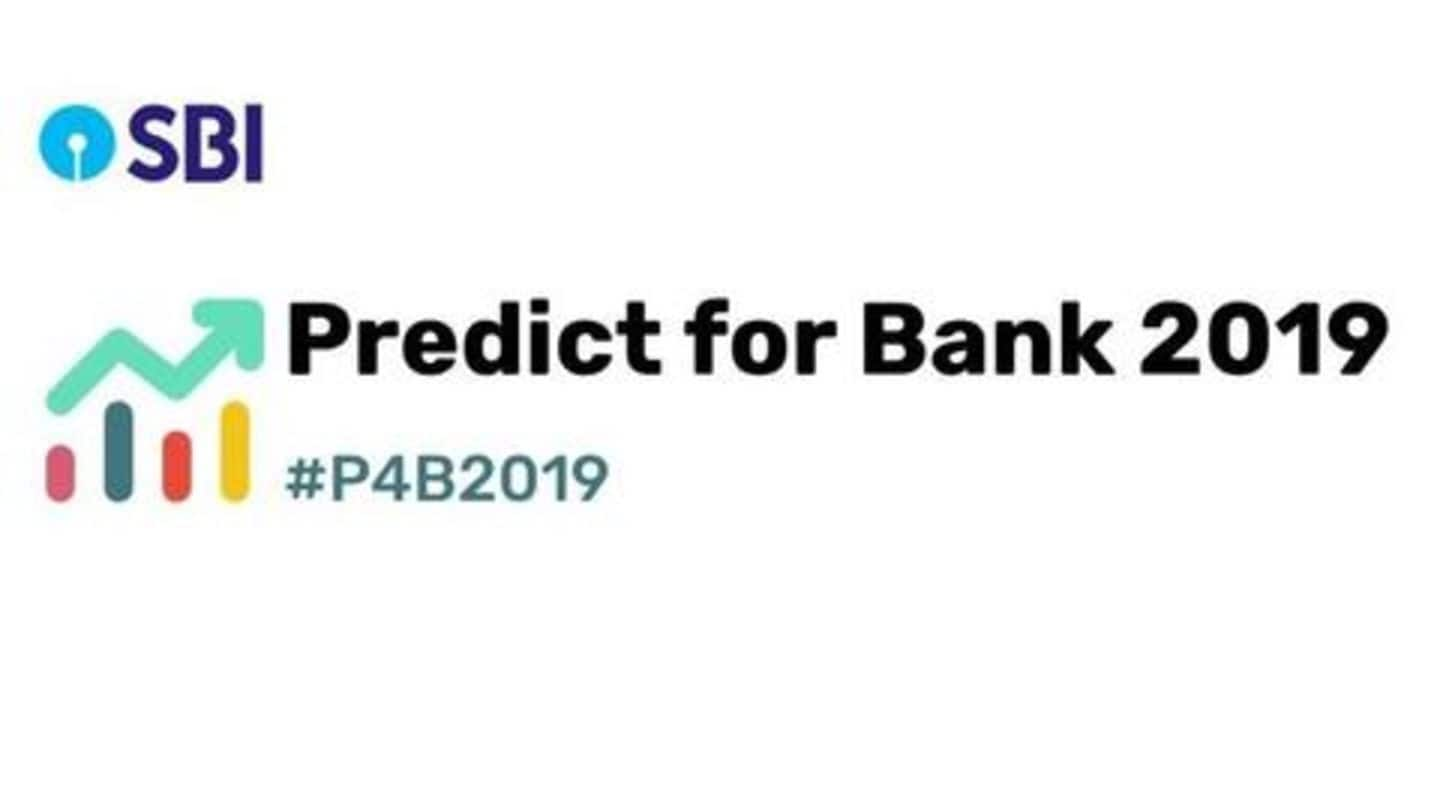 In a bid to upgrade its systems, State Bank of India has announced a new hackathon - Predict for Bank 2019. Under this challenge, the bank has called technical experts to develop a model capable of predicting corporate loan defaults months in advance. Those would present the best models can win up to Rs. 5 lakh as reward. Here's all about the challenge.
Challenge: Develop predictive model for loan default
For any bank, it is almost impossible to determine who will be a defaulter in the near future. However, SBI wants to tackle the issue with a predictive analytics model developed on the basis of publicly available data like news, court/arbitration center judgments, social media, SEBI, and rating agencies. This is why it is conducting this hackathon, inviting participants to demonstrate their ideas, prototypes.
Ideation phase of the challenge
In order to take part in the challenge, participants would have to register and submit their product ideas to the bank. This would include an explanation of the idea and a project plan noting technical specifications and details like how the idea would be developed and deployed. After this, the concepts would be evaluated on several parameters and the best ideas would be selected.
Prototype development phase of the challenge
In the second round, the selected teams/individuals would have to bring their idea to life in a matter of three weeks. They will have to prepare a prototype, which would be evaluated by the bank on a range of factors like functionality, accuracy, scalability, security, and look and feel. The chosen model would go into the final round, where they will be tested on actual data.
Six months of real-world testing
Each team will get 20 bank customers to test their models and predict the probability of default over next six months. The team with most accurate results will get a prize of Rs. 5 lakh, while the runner-up will bag Rs. 4 lakh.
Submissions are open online
If this piques your interest, visit SBI's website (https://sbi.stockroom.io/) for the hackathon and register with a presentation detailing your idea. The last date for idea submission is February 7, while the prototype development phase is slated to begin on February 12. The development phase will continue for three weeks and end on March 5.