Here's how you can check if your email-id was breached
Here's how you can check if your email-id was breached
Written by
Shubham Sharma
Sep 26, 2018, 01:08 pm
2 min read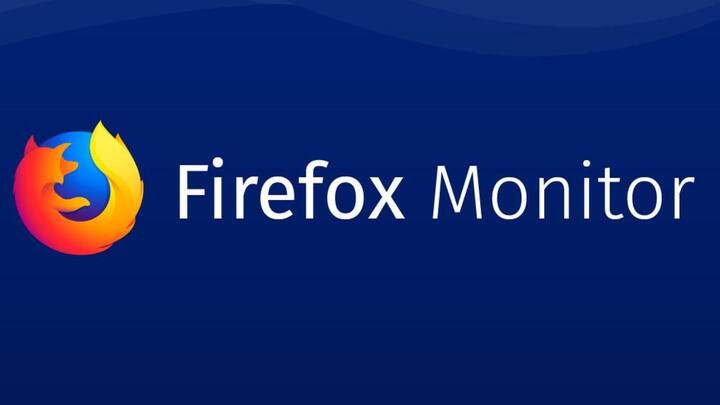 Mozilla, the company behind Google Chrome's rival browser, is offering a new feature to enhance online security. The feature, called 'Firefox Monitor', constantly keeps an eye on public data breaches and notifies a user if their account has been compromised. It has been in the testing phase for months and is now available globally. Here's how it works.
How to check if my account was compromised?
In order to use the feature, visit monitor.firefox.com and provide the email you want to check. On hitting scan, the 'Monitor' will scan your email against a database of public breaches curated by 'Have I Been Pwned' website. Within seconds, you'll see if the email in question was involved in any data breach and the potential information that might have been compromised.
You can also stay notified for future breaches
As it is hard to keep a track of data breaches, Firefox Monitor comes with the facility of alerts. This way, if a breach occurs and your email is a part of it, the Monitor will immediately send you a separate email. You can check the compromised information and change the password for the hacked website and all other places using the same password.
Similar to 'HIBP' but broader reach
Firefox Monitor is essentially similar to 'Have I Been Pwned', which has been monitoring and providing information about breaches since 2013. However, the massive user base and followers of Firefox would broaden the reach of this feature, giving more people a sense of security. The company has even noted the process of searching an email against HIBP details will be completely anonymous and protected.
Push towards safer online existence
The latest effort from Mozilla comes as internet giants continue the push towards safer online existence. Both Chrome and Firefox have introduced features to break bad password habits of users. However, the former is facing backlash over automatic browser sign-in, while the latter seems to be doing pretty well, especially with this and more security-focused features on the way.