Soon, we might see first-ever photo of a black hole
Soon, we might see first-ever photo of a black hole
Written by
Shubham Sharma
Apr 02, 2019, 08:14 pm
2 min read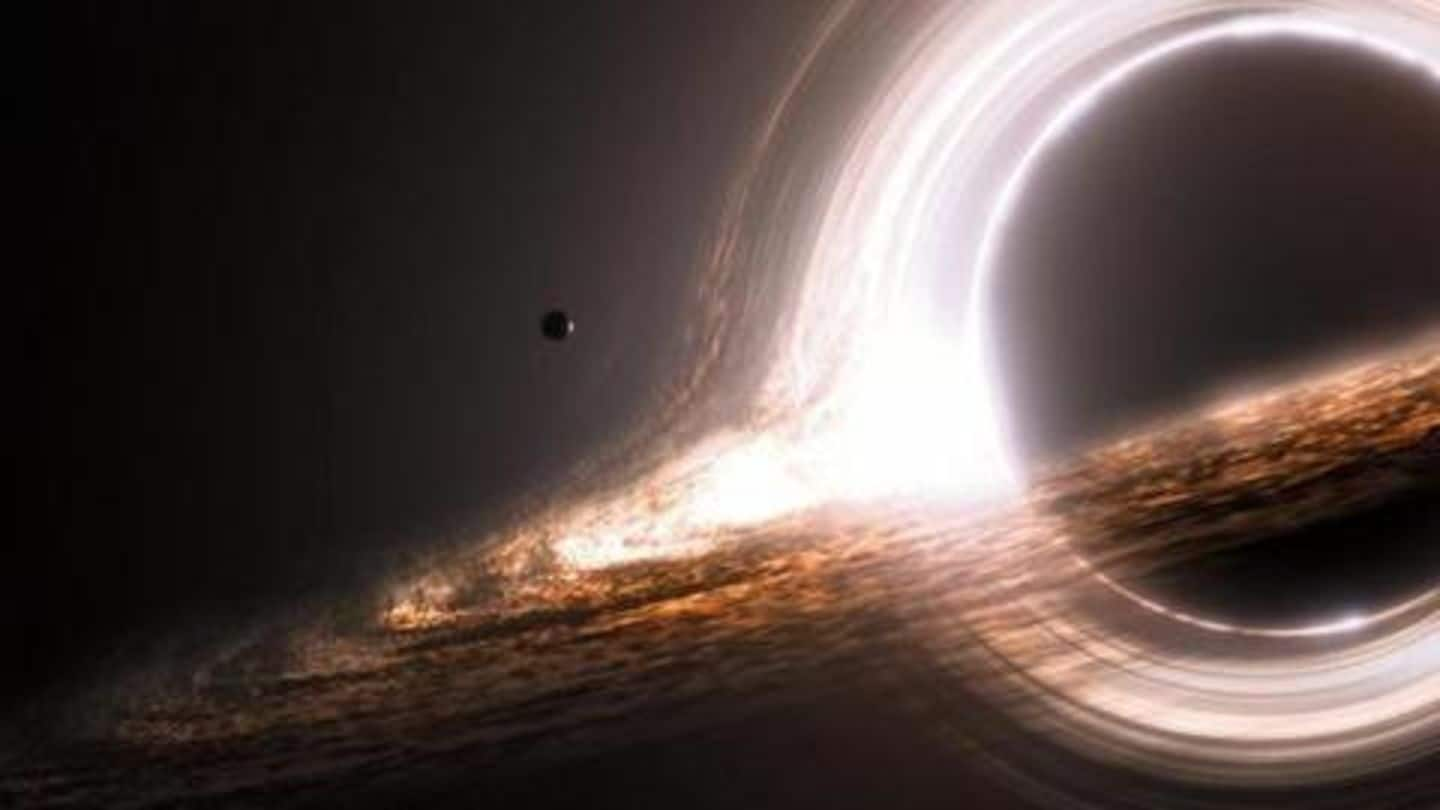 The European Southern Observatory has planned a huge black hole-related announcement for Wednesday, April 10. Though the organization, which specializes in capturing distant space objects and anomalies, hasn't shared any details, many speculate it will be releasing the first-ever image of a black hole. If that really happens, this would be an unprecedented feat in the history of space observation. Here are the details.
'First result from the Event Horizon Telescope'
While there's no way to know what ESO plans to share, the organization did say it's something about the 'first result from the Event Horizon Telescope'. Now, for those unaware, Event Horizon Telescope, a large telescope array consisting of a global network of radio telescopes, has long been staring at Sagittarius A*, a supermassive black hole sitting at the center of our galaxy.
ESO has been trying to capture Sagittarius A*'s photo
Since 2017, ESO has been trying to use this network of telescopes to capture a photo of Sagittarius A*, something that has never been done. Black holes gobble up everything and don't allow anything, not even light, to escape, which makes them invisible and impossible to capture. However, ESO has been trying to photograph the next best thing, the event horizon of Sagittarius A*.
The event horizon can be described as the boundary or the region beyond which light doesn't escape. Here, scientists theorize, light is so strong that it orbits the black hole like planets go around stars - something that can be captured by the telescopes.
Now, this suggests first photo might be ready
Now, it appears that the power of Event Horizon telescopes has come through, giving ESO the first photo it had been looking for. However, if that's the case, it should be noted that the photo might not be as clear as you may expect. Sagittarius A* sits some 25,000 light years away from Earth and is shrouded by a thick cloud of dust, gas.
When the event will start?
The black hole announcement is slated to start at 3:00 pm CEST, which would be 6:30 pm in India, on April 10. ESO will be streaming the event live and you'd be able to watch it on YouTube. For some perspective, the organization had to collect so much data for this observation that it had to be shipped in hard disks via planes.