#EarthDay2019: Google doodle celebrates life at the extremes
#EarthDay2019: Google doodle celebrates life at the extremes
Written by
Shubham Sharma
Apr 22, 2019, 11:16 am
2 min read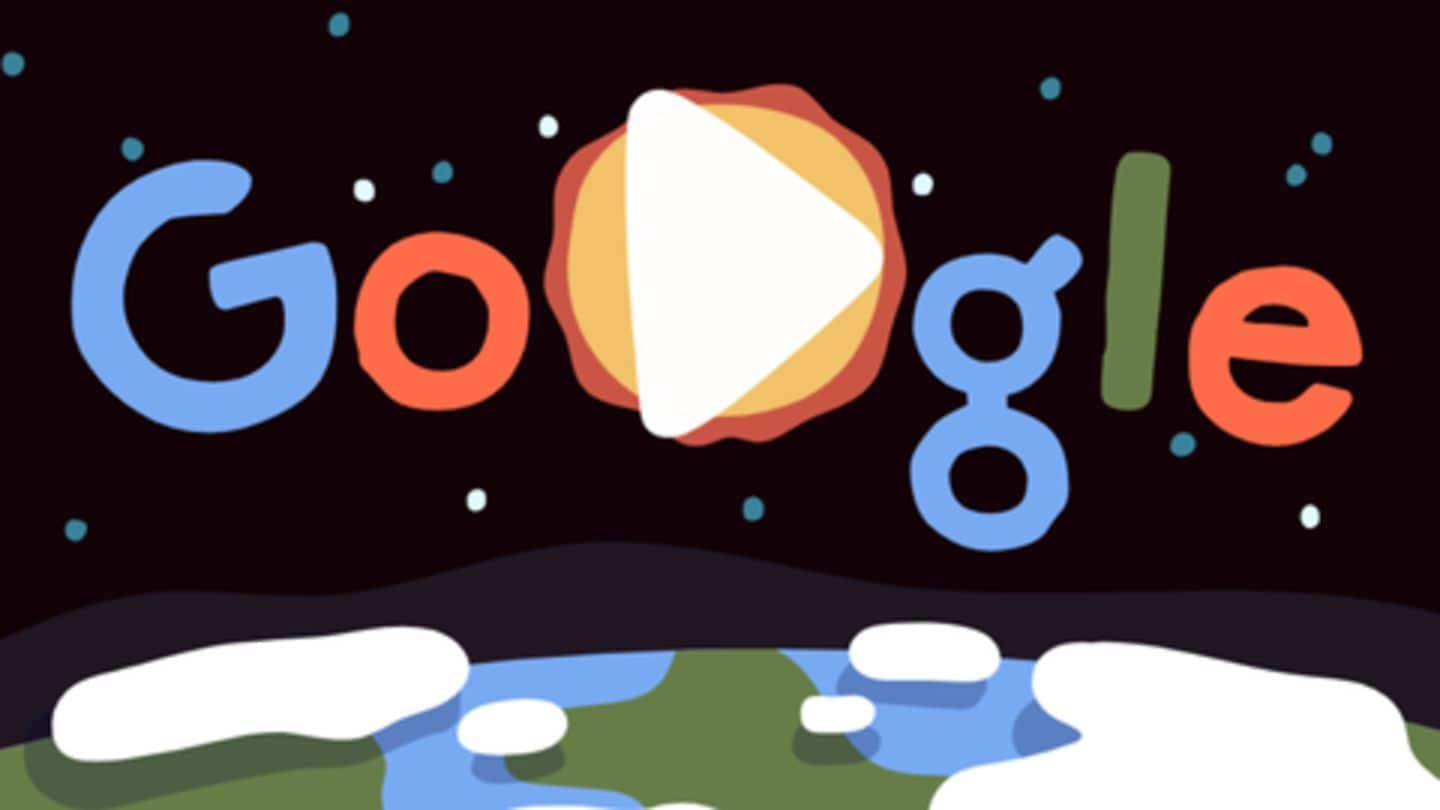 This Earth Day, Google is celebrating the diversity of nature by bringing our attention to some extremely fascinating living organisms. The tech giant's search page (google.com) takes you to an animation showing six different organisms from different elevations and highlighting fun facts about them. Some of these creatures were recently discovered and have been marked as endangered. Let's take a look.
From heights to depths, Google picks from different environments
If you click on the doodle, the search giant will take you to different heights and depths, showing unique creatures living in those environments. The doodle zooms in and first shows the Wandering Albatross, the bird which has the widest wingspan in the world and can fly miles without a single flap. Next, it shows Coastal Redwood, the tallest tree in the world.
Coastal Redwood stands as tall as 75 humans
A fun fact from Google states that Coastal Redwood stands a whopping 377ft tall, which is nearly as humongous as 75 humans standing on top of each other.
Then, Google comes to the surface
After Coastal Redwoods, Google takes us to meet Paedophryne Amauensis, a coin-sized (literally) frog that holds the record for world's smallest croaker and vertebrate. Then, we see Amazon Water Lily, the biggest aquatic plant in the world; it is so huge that Google says a baby can sit on it as someone sits on a mat.
Finally, Coelacanth and Deep Cave Springtail show up
Finally, the animation ends by showing two more fascinating creatures from the depths of Earth. One of these is the Coelacanth, a 407-million-year-old fish which is believed to be one of the oldest living creatures on the planet (from the time of dinosaurs). We also see Deep Cave Springtail, which is an eyeless and one of the deepest dwelling terrestrial creatures in the world.
That's just a fraction of Earth's diversity, says Google
While these organisms may already have taken your attention, Google says it's just a tiny fraction of the diverse life on Earth. Earth Day is observed to raise awareness about the issues our planet and the creatures inhabiting it face. It was first observed in 1970, a year after an oil spill off California's coast killed over 10,000 seabirds, dolphins, seals, and other creatures.