42% cigarette tax increase would result in 66mn fewer smokers
Last updated on
Jan 11, 2017, 04:12 pm
A Rs.55 increase in excise tax per packet of cigarettes could lead to nearly 66 million fewer adult smokers globally, according to a World Health Organisation (WHO) and US National Cancer Institute report. Higher taxes would cause a 42% increase in the average retail price of a packet of cigarettes, increasing revenue by $140 billion. Smoking rates could decline by nearly a tenth.
226mn smokers live in poverty around the world
There are over 1.1 billion tobacco users in the world, aged 15 and above. 80% of all smokers live in low- or medium-income countries while around 226 million smokers live in poverty.
Tobacco use costs world $1 trillion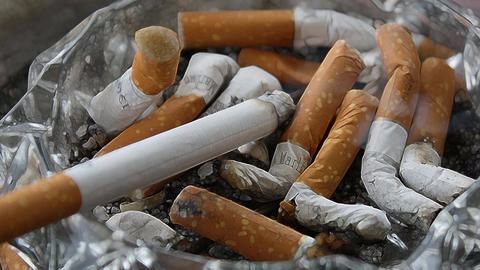 Money collected by higher taxation could be used to reduce the burden of diseases such as cancer and heart ailments. Tobacco consumption adds $1 trillion to the global socio-economic annually in the form of health expenses and lost productivity. As many as 6 million people die annually from tobacco use, which could increase to around 8 million by 2030.
5 companies control 85% of cigarette market
Nearly $269 billion was generated by governments around the world from tobacco excise taxes in 2013-14. However, less than $1 billion of this was invested in tobacco control. Market power of tobacco companies has increased in recent years, complicating tobacco control efforts. In 2014, 85% of the global cigarette market was held by 5 tobacco companies. Policies at limiting their market power remains untested.
Over 2 crore Indian youths start smoking every year
An estimated 35% of Indian adults consume tobacco in India. Over 5,500 youths start smoking everyday.