India bans 54 more Chinese apps over security concerns
India bans 54 more Chinese apps over security concerns
Feb 14, 2022, 12:32 pm
2 min read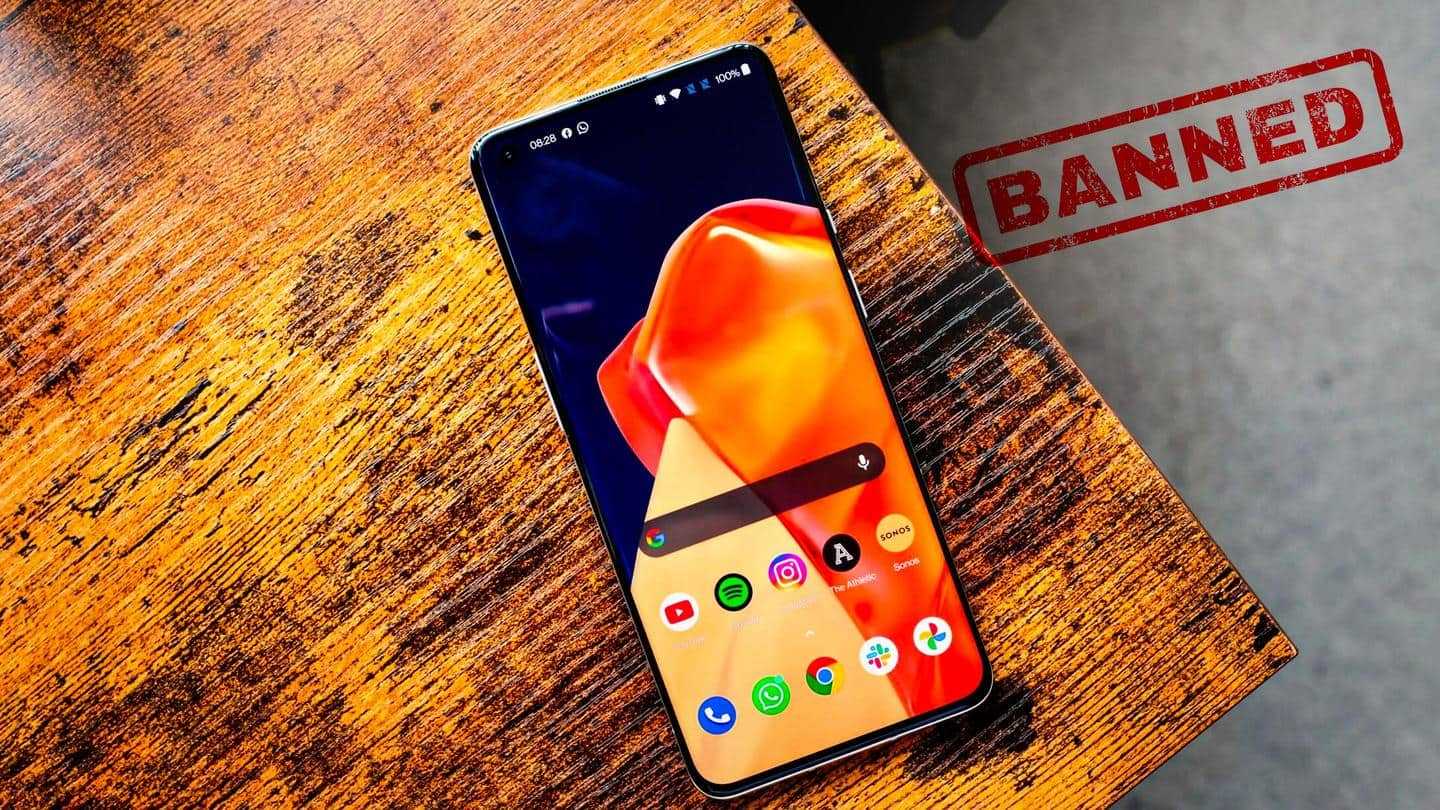 The Indian government has decided to ban 54 more Chinese mobile applications that allegedly pose a threat to the country's security, the Ministry of Electronics and Information Technology said on Monday. The Ministry said it had received a request from the Union Home Ministry to block the apps under Section 69A of the Information Technology (IT) Act.
Why does this story matter?
The Indian government has banned more than 300 apps since border tensions with China emerged in 2020.
The first round of bans was announced in June 2020, followed by similar bans later that year.
Relations between India and China remain frosty since bloody clashes took place in the Galwan Valley region in 2020 when India had lost 20 soldiers.
IT Ministry issues statement regarding bans
"These 54 apps allegedly obtain various critical permissions and collects sensitive user data. These collected real-time data are being misused and transmitted to servers located in hostile country," the IT Ministry said in a statement. "There are other serious concerns as some of these apps can carry out espionage and surveillance activities via camera/mic, accessing fine location (GPS) and do malicious network activity."
Which apps have been banned?
The apps that have been banned include Sweet Selfie HD, Beauty Camera - Selfie Camera, Equalizer & Bass Booster, CamCard for SalesForce Ent, Isoland 2: Ashes of Time Lite, Viva Video Editor, Tencent Xriver, Onmyoji Chess, Onmyoji Arena, AppLock, and Dual Space Lite, reported ANI.
India-China border tensions
The Indian government had already banned 267 apps of Chinese origin. India and China have completed the disengagement process in several sections along the border but some areas still remain tense. The countries have so far held 14 rounds of Corps Commander-level talks to defuse the tensions. But triggering incidents continue to be reported along the Line of Actual Control (LAC).