Everything expected to be unveiled at Apple's WWDC 2018 event
Everything expected to be unveiled at Apple's WWDC 2018 event
Written by
Bhavika Bhuwalka
May 28, 2018, 11:38 am
2 min read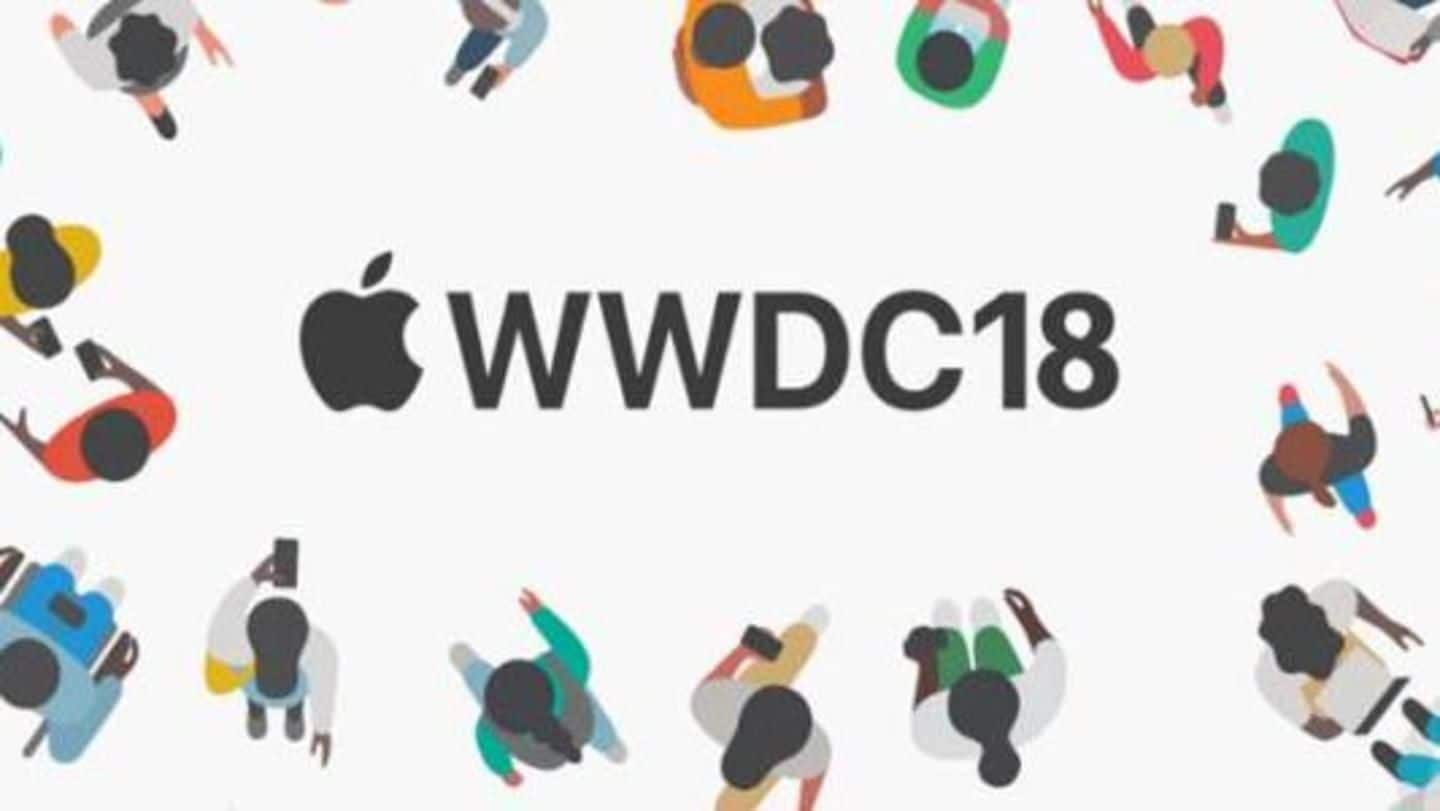 Apple's upcoming Worldwide Developer Conference (WWDC) 2018 will take place from June 4-8 in San Jose, California. The five-day annual developer conference is expected to see announcements on emerging technologies like augmented reality, virtual reality, and artificial intelligence. It is also expected to see several hardware launches including the much-awaited iPhone SE 2 and a new range of MacBooks. Here's more.
Apple highly expected to release beta version of iOS 12
The latest version of Apple's operating system might feature a functionality to help users control smartphone addiction, just like how Google did in Android P. More importantly, iOS 12 will allow users to unlock hotel doors, car doors, and pay transit fares using the NFC chip in their iPhones. It will deepen its integration with AR and get more security features on board.
iPhone SE 2 might be the biggest attraction at WWDC
The iPhone SE 2 will have a notch display and Face ID support similar to the iPhone X. It might have a 6-inch display or a 4-inch display, glossy back panel, 1,750mAh battery, and 3.5mm headphone jack. Rumors suggest the phone will feature 2GB RAM, 32GB/128GB storage, and bezel-less display. It might be powered by iPhone 7's A10 Fusion processor and cost Rs. 23,000.
Apple's Siri will get a brand new voice at WWDC
Apple's voice-based digital assistant Siri is set to get a brand new voice at the WWDC 2018 and even power a new HomePod smart speaker. To boost its usage, Apple is expected to make Siri more open to third-party applications. It already supports third-party apps like WhatsApp, Uber, and Truecaller, and powers the HomePod smart speaker and the Apple Watch besides iPhones.
Hardware line-up: MacBooks, iPads, HomePods
Siri said it'll get a "new home" soon, hinting at a new, cheaper HomePod smart speaker. New iPads might come with bezel-less screen, Truedepth camera, and FaceID replacing TouchID. Refreshed MacBooks will include a Mac Mini-series and have new Intel chips powering them.