Jeff Bezos plans to send humans to Moon: Here's how
Published on
May 10, 2019, 11:27 am
At a recent event, Jeff Bezos, the boss of Amazon and spacefaring giant Blue Origin, unveiled Blue Moon - a giant lunar lander. He said the vehicle, which stood insanely tall at the stage, has been in development for the last three years and would be utilized for taking humans back to the Moon, 'this time to stay'. Here's everything about it.
Blue Moon lander to take scientific payload, humans to Moon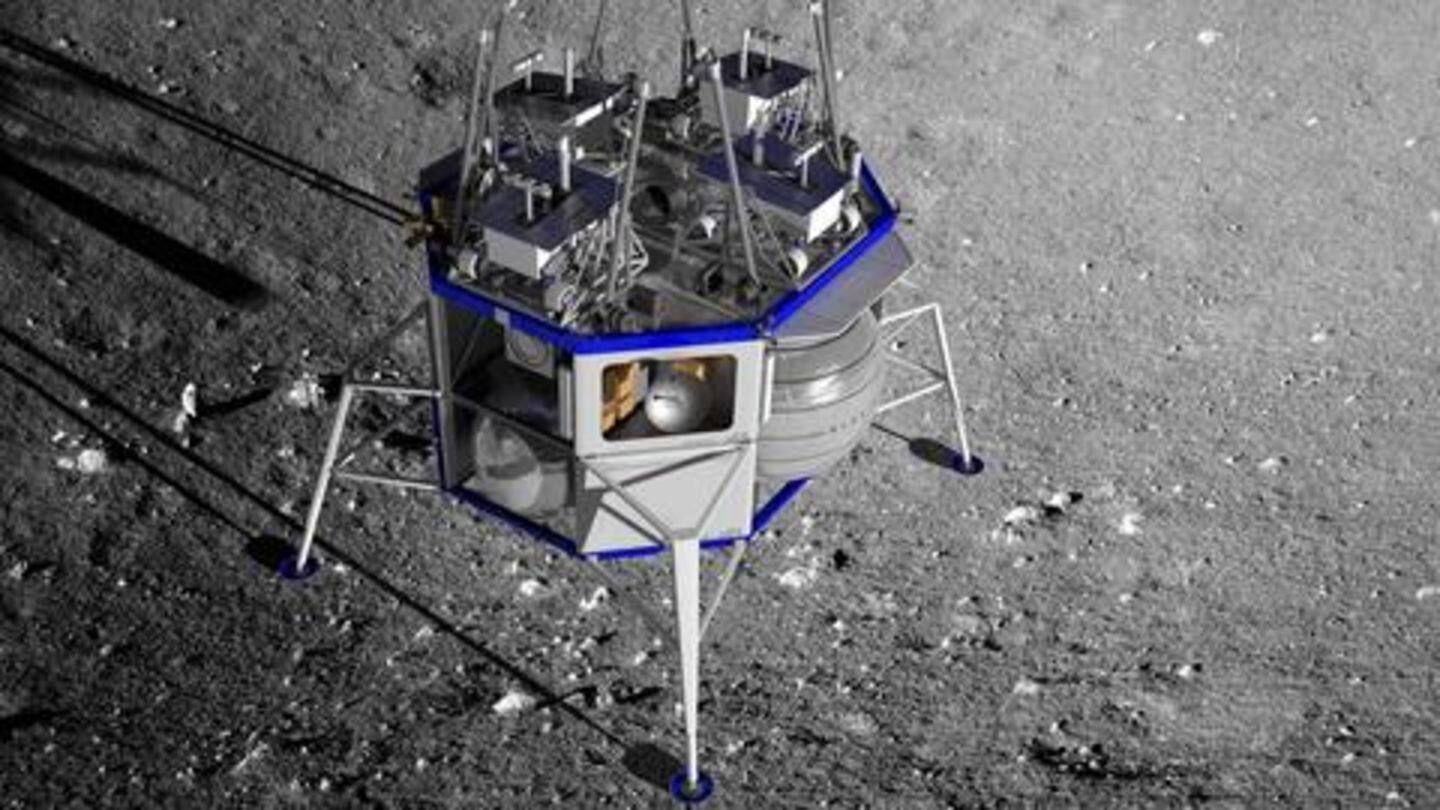 The Blue Moon lander will be able to navigate through space autonomously and soft land on the surface of the Moon with as much as 6.5 metric tons of payload. Bezos said the lunar lander will be powered by BE-7, a new engine that Blue Origin has been working on and planning to test this summer.
However, the lander is not ready yet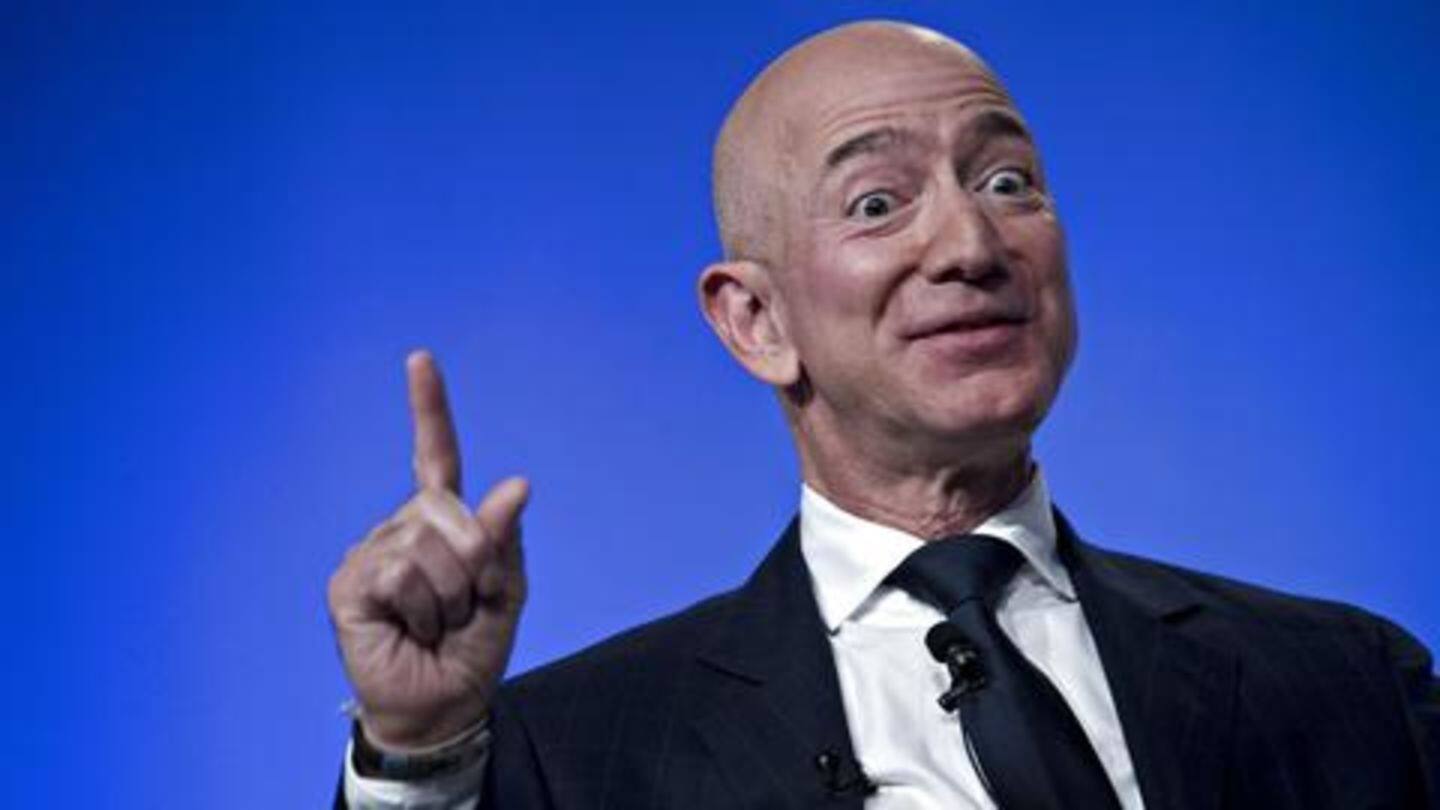 With such a payload capacity, Blue Moon would be able to take scientific payloads, and eventually humans, to the Moon. However, it's worth noting here that the billionaire only unveiled a non-functioning mock-up of the lander at the event. The large functioning variant of the lander capable of carrying rover, small satellites, and humans could be ready by 2024, Bezos emphasized.
Bezos also showed a rover
Along with the lander, Bezos also unveiled a four-wheeled rover at the press event. He said the vehicle would be able to carry out scientific experiments and launch small satellites.
Idea of establishing space colonies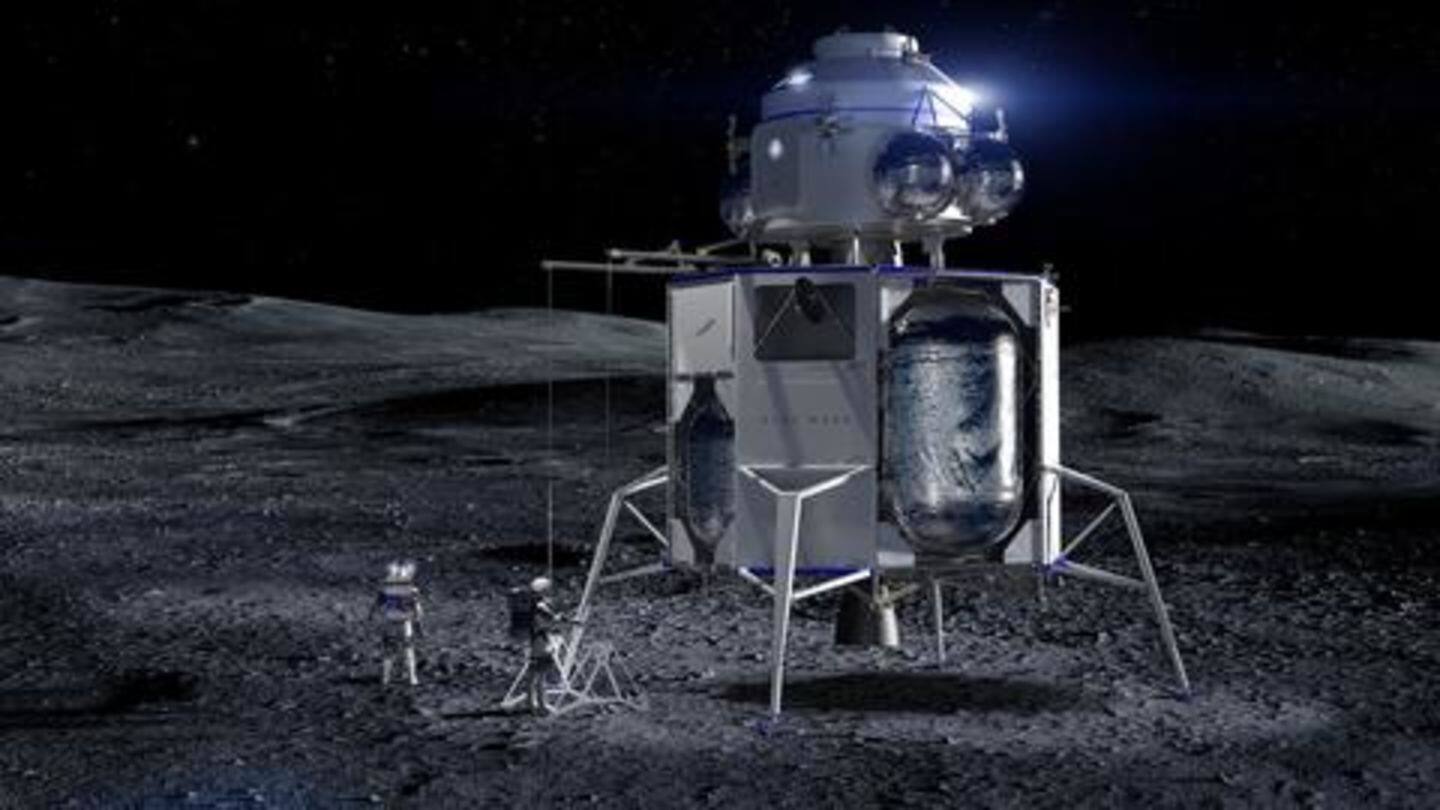 The lander and rover, Bezos said, would be the first steps in creating giant space colonies to expand the footprint of humanity from a dying Earth. He added the future generations will play a role in making this happen, starting from the Moon which makes an ideal host, thanks to the abundance of water ice on its south pole.
How water ice could be useful
Water ice on the Moon could help sustain human presence on the moon as it can be mined and transformed into drinking water as well as a fuel to power rocket engines.
Moon's water ice is also essential for Blue Moon's power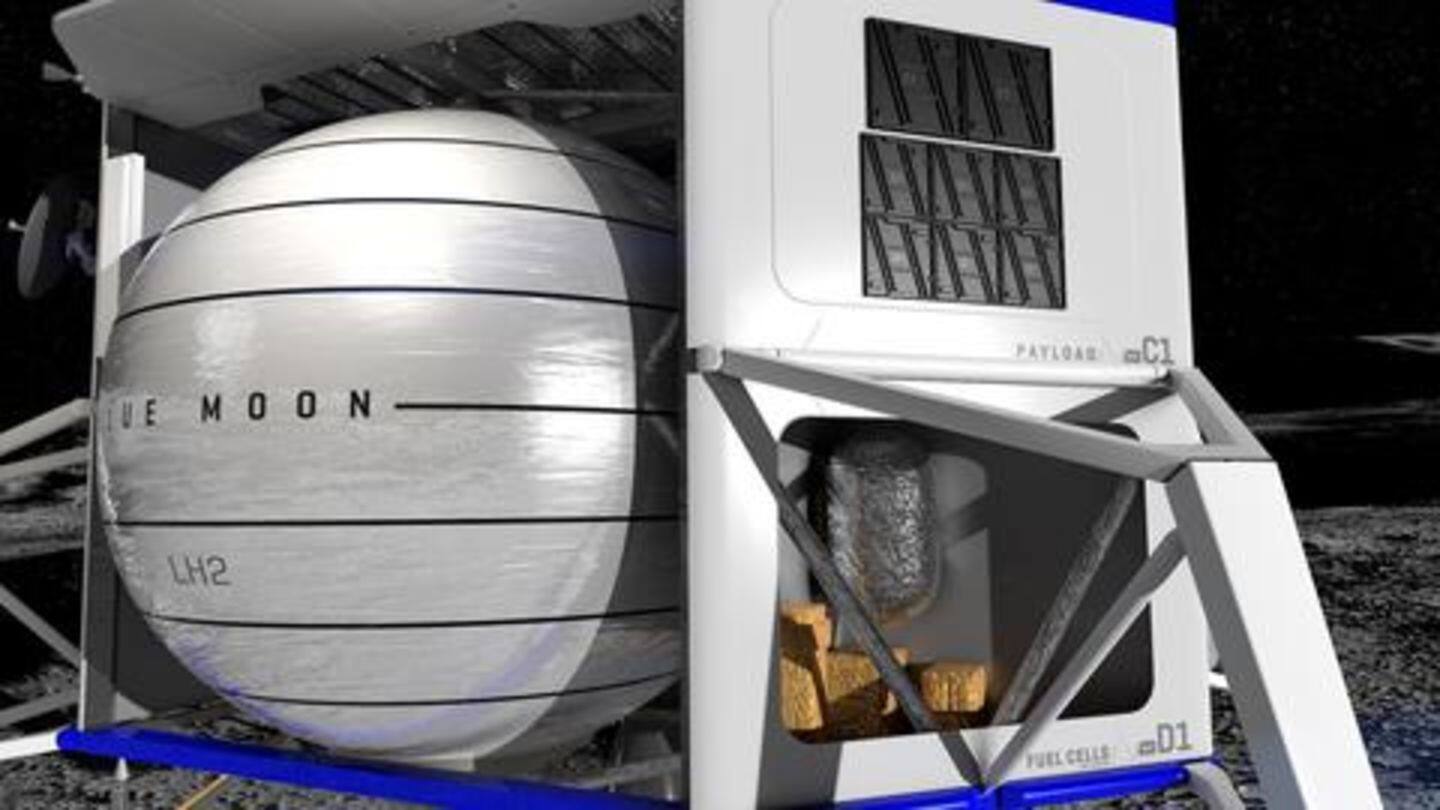 Blue Moon's BE-7 engine runs on liquid hydrogen, which would be created from lunar ice. "We are using liquid hydrogen because, ultimately, we're going to be able to get hydrogen from that water on the Moon and be able to refuel these vehicles on the surface of the Moon," Bezos said. Additionally, Moon's low gravity will also let the vehicle take off easily.