#TechBytes: 5 best driving apps every car owner must download
#TechBytes: 5 best driving apps every car owner must download
Written by
Sarthak Kapoor
Oct 14, 2019, 06:53 pm
2 min read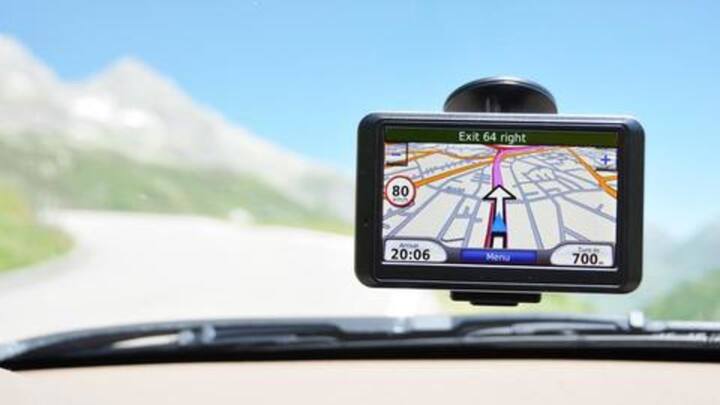 Focusing on road without getting disturbed by unwanted impediments such as traffic, calls, or texts is quite difficult these days. But, how about apps that make your driving experience fun and much safer? Driving apps include navigation, entertainment, fuel and mileage tracking technologies, proving to be a smart driving companion for all commuters. Here's a list of 5 best driving apps.
With Android Auto, driving becomes easy
Android Auto, an intelligent driving companion is designed to facilitate you with a hassle-free journey. With inbuilt Google Maps, routing to your desired location becomes extremely easy. Further, Google Assistant assures you don't miss out on anything and lets you take calls hands-free. The app also supports Spotify, Amazon Music, Play Music, Pandora and messaging apps like WhatsApp, Allo, and Skype too.
Drivvo, manage you car fuel consumption
Drivvo is a quintessential health tool for your car. It allows you to track your car maintenance expenses, fuel/gas consumption, distance statistics, mileage inputs, etc. The app also allows you to find low priced fuel in nearby locations by using your GPS. Users can also maintain records by bifurcating personal and business expenses. Drivvo also sends you reminders for any upcoming vehicle maintenance.
Drivemode, the safe driving app
Are you investing in a car with smart features? Then Drivemode has got you sorted! The app upgrades your driving experience with smart features like DND mode, auto-reply, voice commands, and easy, automatic Bluetooth pairing. It also supports apps like Spotify, Google Play Music, WhatsApp, Messenger, Slack. With Drivemode, entertainment apps can also be overlaid on the navigation apps.
Waze, the community based traffic app
Waze is the largest community-based traffic and navigation app. Android Auto supports Waze, so you can have it on your car's display. It provides you real-time updates about traffic, crashes, police, construction and more; it also shows real traffic-based ETA. Waze finds all the cheap gas/fuel stations on your desired route and gives you access to Waze carpool. Notably, the results for US based users are more accurate.
AutoMate can enhance your on-road driving experience
AutoMate is a smart dashboard for your car, which can enhance your on-road driving experience. The gesture-enabled media controls, voice-controlled navigation, music and messaging, restaurant and fuel station searches are all the added advantages of this app. Users can get notified about contextual information like weather updates, speed limit alerts, and more.