Lunar eclipse cannot be linked to Cyclone Yass: Astrophysicist
Lunar eclipse cannot be linked to Cyclone Yass: Astrophysicist
Written by
Nikita Gupta
(Sourced from PTI)
May 20, 2021, 11:51 am
2 min read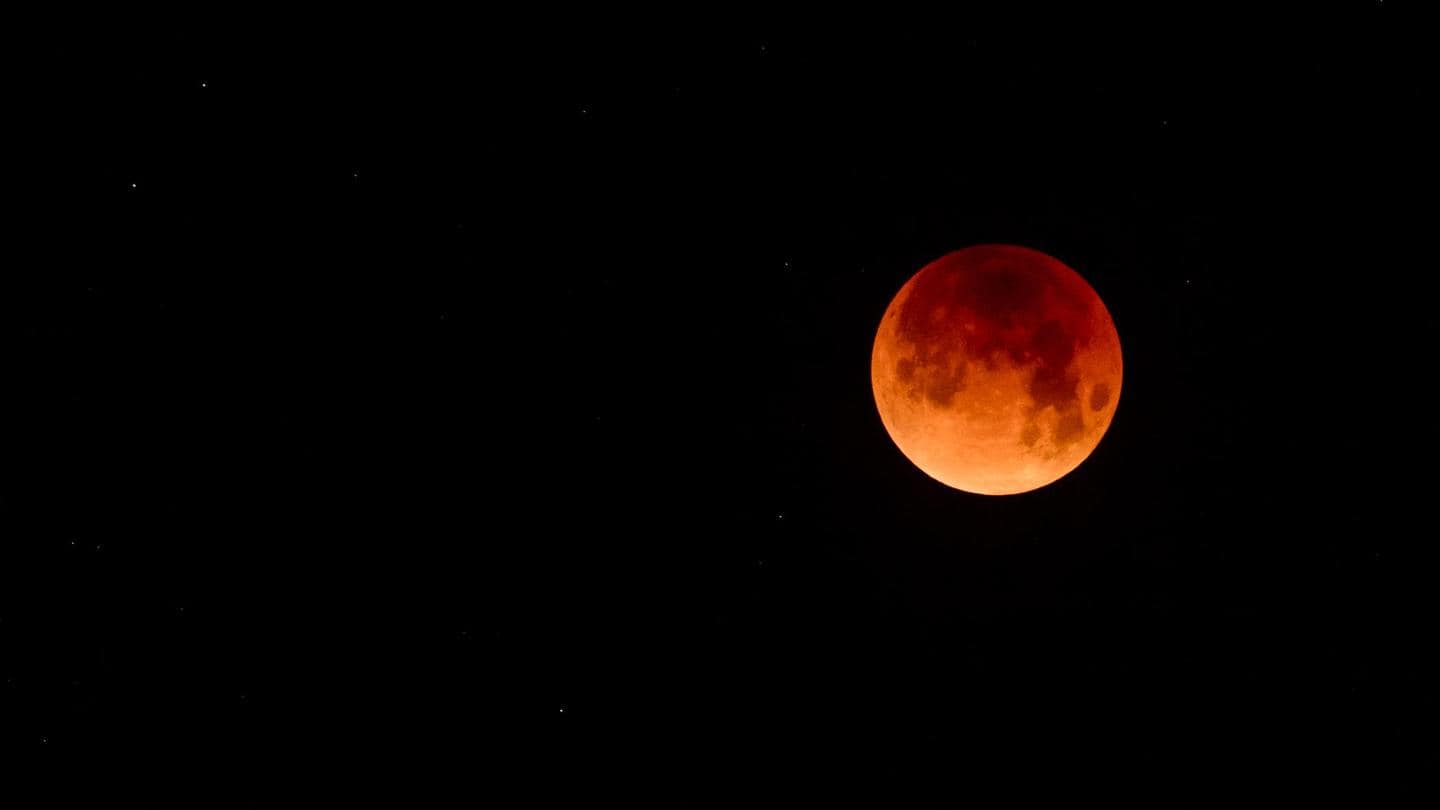 The partial lunar eclipse on May 26 will not trigger any tidal waves and cannot be linked to the cyclone that is in the forecast, a senior astrophysicist said on Wednesday. However, people can be deprived of witnessing the cosmic phenomenon if the sky is overcast due to the predicted cyclone, Director of MP Birla Planetarium Debiprasad Duari said.
Cyclone Yass will hit Bengal-Odisha coasts on May 26
"If there is a flooding of areas or swelling of water bodies that will be due to storm surge, not lunar eclipse," Duari said. A low-pressure area is very likely to form over the north Andaman Sea and adjoining East-Central Bay of Bengal on May 22 and intensify into a cyclonic storm that may hit the West Bengal-Odisha coasts around May 26 evening.
Total lunar eclipse will be followed by Super Blood Moon
A rare Super Blood Moon will be seen in the eastern sky on the evening of May 26, just after a total lunar eclipse which will be visible mostly from Eastern Asia, most of North and South America, and Australia. A partial eclipse of the moon will be seen in Eastern India that will start at around 3:15 pm and end at 6:22 pm.
Indians will have to settle with a penumbral eclipse: Duari
In Delhi, Mumbai, and Chennai, the eclipse will not be seen as the moon will be below the horizon at these places. "Most of the country will have to be satisfied with a penumbral eclipse, which is not very much discernible with the naked eye when the moon passes through a slightly shadowed region of the Earth and is not very spectacular," Duari said.
Why is it called a blood moon?
Explaining the reason behind calling it a blood moon, Duari said, "As the totally eclipsed moon takes a dark blackish-red color (it) is called a blood moon." "This happens because of the comparatively less deviation of the red part of the moonlight through the earth's atmosphere and falling on the moon's surface," he said.