Today in weird news: Microsoft's cheapest Xbox is a deodorant
Today in weird news: Microsoft's cheapest Xbox is a deodorant
Written by
Shubham Sharma
Jun 05, 2019, 03:08 pm
2 min read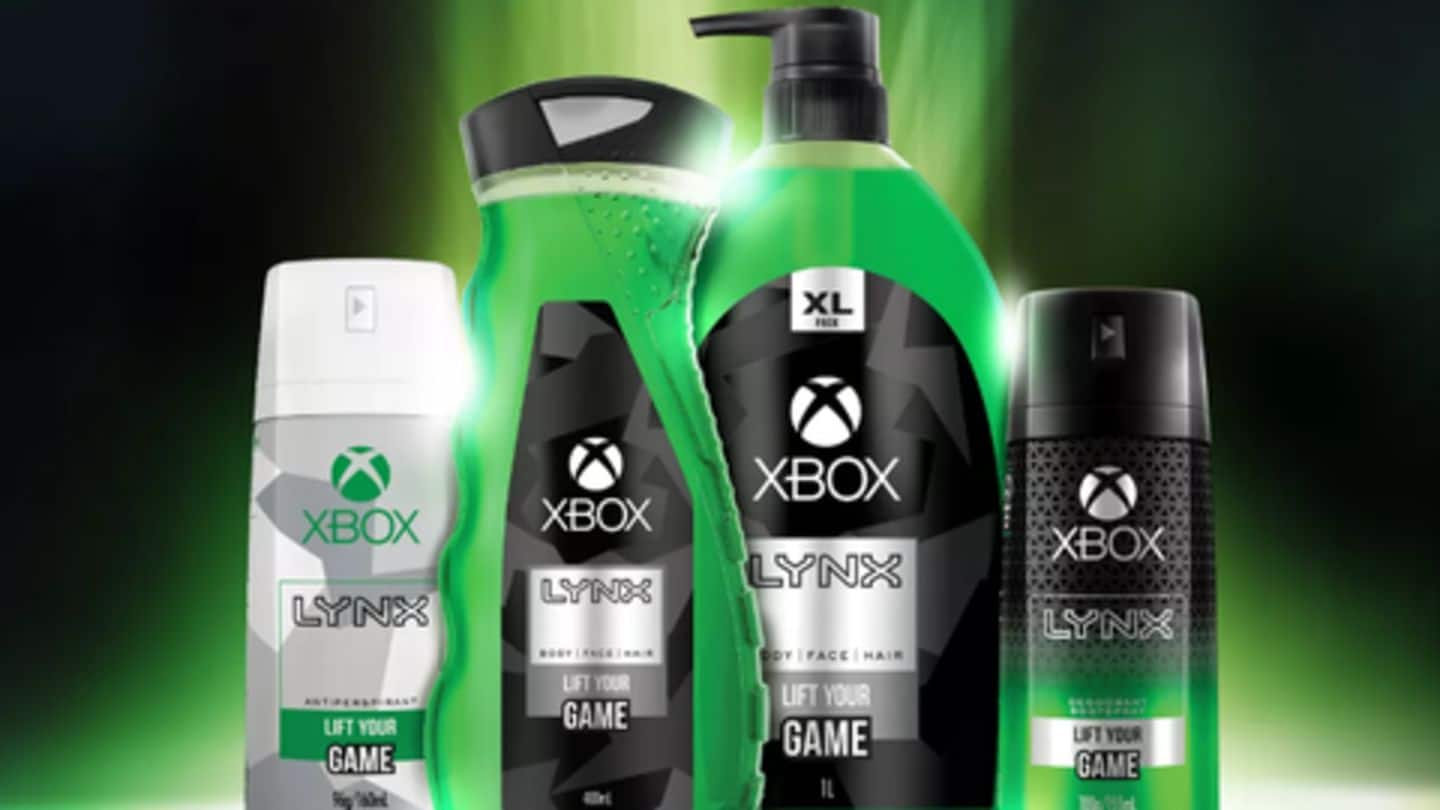 Microsoft is planning to launch a new range of Xbox in the market, one that would include personal care products. Yes, as weird as it may sound, GameSpot has reported that the Redmond giant will unveil an Xbox-branded line of body wash, shower gel, and deodorant at the upcoming Electronic Entertainment Expo. The products will be available in select countries. Here are the details.
Microsoft teams up with Lynx for personal care products
Gaming products, be it consoles or the games themselves, are often tied with lifestyle items like mugs and garments. It works as a handy promotional technique, something that Microsoft seems to have adopted. The company, as the GameSpot report said, has partnered with Lynx, the sister brand of Axe, to come up with personal care products and promote the Xbox brand.
Hold your sweat: Xbox deodorant will not come to India
Microsoft's Xbox body wash, deodorant, and shower gel will be available for people living in New Zealand and Australia only. The company hopes to use these products to 'power up' gamers just as they gear up to leave their homes for work, college, or some other activity. To note, this is the first time Microsoft is offering something like this.
Here's what Xbox Australia business head said about the move
"We see Xbox fans achieve incredible things every day, and we wanted to celebrate that elevated skill, passion and determination by creating something truly special," Xbox business Tania Chee said. "Now, powering up can be as simple as a quick spray before you head out."
Also, don't worry about the quality of these products
As personal-care products from gaming giants haven't really impressed in the past, Microsoft has particularly emphasized on the quality of these items. The company says the products will have essential oils and "a fresh scent of pulsing green citrus, featuring top notes of kaffir lime and winter lemon, aromatic herbal middle notes of mint and sage, and woody bottom notes of patchouli and cedarwood."
No word on official pricing
There is no word on how much these products would cost, but we expect them to be priced at par with other Lynx products selling in Australia and New Zealand.