5 new laptops to be released in 2018
5 new laptops to be released in 2018
Jun 05, 2018, 12:16 am
3 min read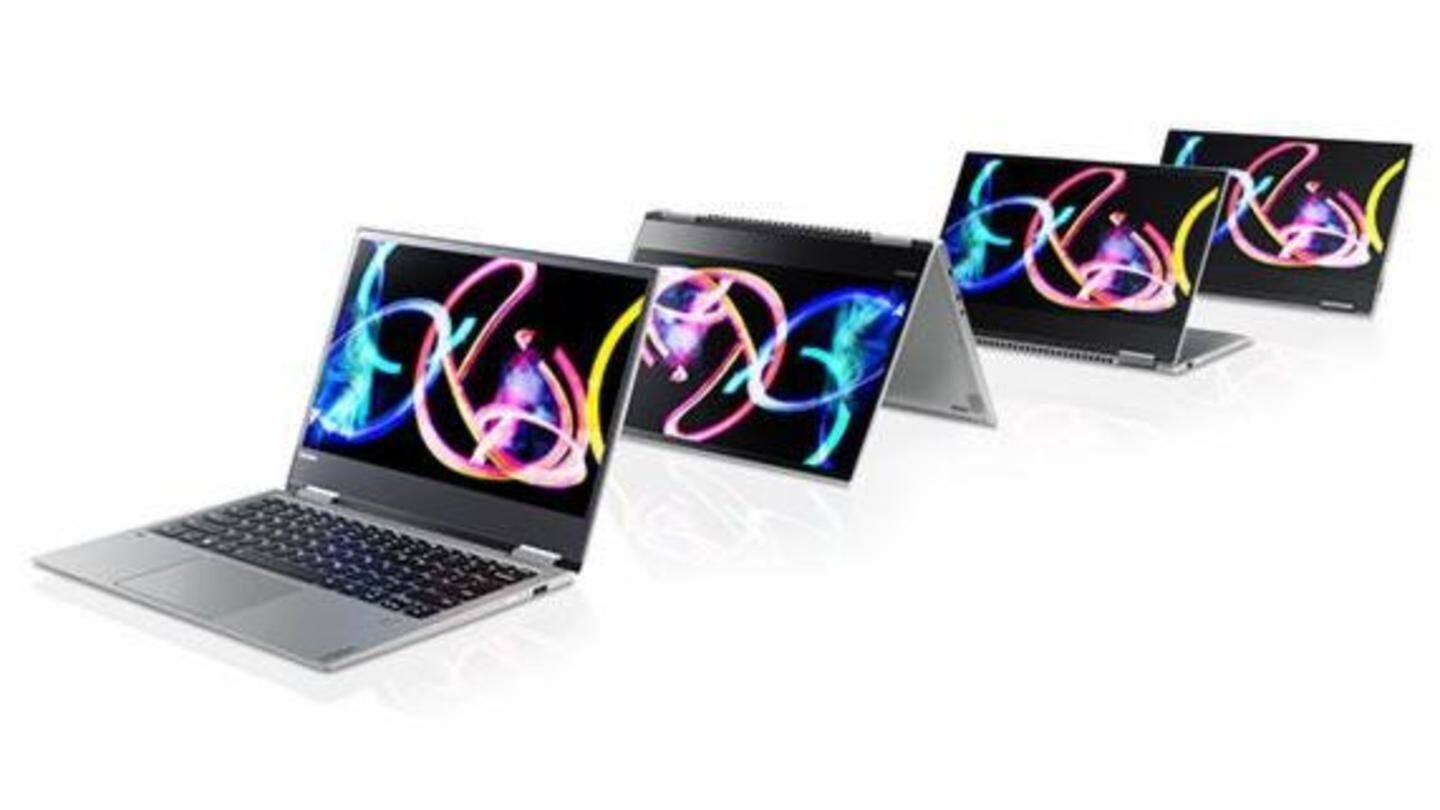 Planning to buy a laptop but those already available in the market do not fulfill your requirements? Don't worry. To help you out, in your search, we have curated a list of five upcoming laptops with key details like price, specifications, and features. From Apple to Lenovo, we have prepared a list of a range of laptops from various brands. Take a look.
Apple to launch affordable 13-inch MacBook Air
If reports are to be believed, Apple may launch a new 13-inch entry-level MacBook in June, which will likely be the successor of MacBook Air. Reportedly, the newer-version might be cheaper and may also get an LCD display. However, it's unclear in what form the new MacBook Air will be unleashed, but Apple is expected to clearly differentiate it from the existing 13-inch models.
Huawei MateBook X Pro likely to release soon in India
MateBook X Pro was recently launched in the US and stated to be the "best ultraportable laptop". The current best laptop is sleek with ample computing power. Its most striking feature is 3000x2000 resolution display with brilliant colors. Its starting price is Rs. 1,20,00 for an i5 with 8GB RAM and 256GB SSD, ranging up to Rs. 1,51,400 for an i7 with 512GB SSD.
Surface Book 3 will deliver stunning visuals, thanks to 4K-resolution
Microsoft is planning to release the Surface Book 3 in October this year. If rumors are to be believed, it will come with Intel Skylake-E processor (i9) and will have a 16MP camera which can record in high Full-HD. Reportedly, Surface Book 3 will deliver stunning visuals, thanks to 4K resolution with 3,840x2,160 pixels. It will come in 16-inch and 15-inch screen size variants.
14-inch Lenovo Yoga 530, a 2-in-1 convertible laptop
The 14-inch Lenovo Yoga 530 is one of the lightest 14-inch 2-in-1 convertible laptops, weighing just 1.6kg. The stylishly compact device boasts of powerful processing and security of an integrated fingerprint-reader through Windows Hello. It features the latest 8th generation i7 processors. The new laptop, which will come with full-HD IPS touchscreen display, will start at Rs. 43,900; it would be available in June.
HP Spectre x360 15 offers up to 12-hour battery life
15.6-inch HP Spectre x360 15 is another convertible 2-in-1 laptop built from aluminum CNC-machined chassis with an angular profile of 19.5mm. It is the world's first laptop to feature latest 8th-generation Core i7-8705G processor with Radeon RX Vega M Graphics. It sports 4K (2160x3840 pixels) UHD touchscreen display. Weighing 2.1kg, it is priced at Rs. 87,000 and offers up to 12-hour battery life.