OPPO's upcoming smartwatch will be an Apple Watch clone
OPPO's upcoming smartwatch will be an Apple Watch clone
Jan 30, 2020, 03:07 pm
2 min read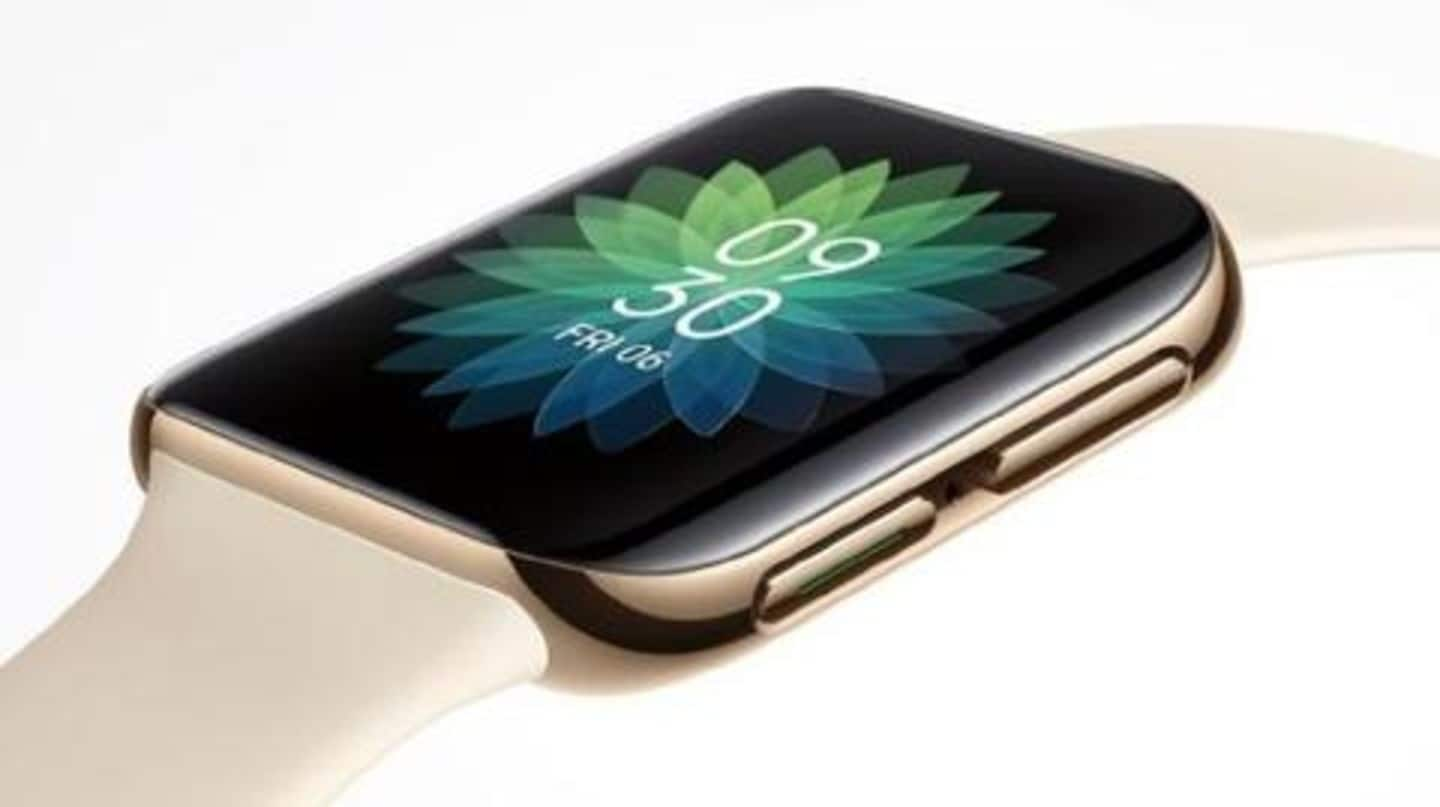 Last month, at its Inno Day event in China, OPPO said it would introduce a host of new consumer products including a smartwatch sometime in the first quarter of 2020. And as we close the first month of the new year, a company executive has shared the first official render of the upcoming OPPO wearable, showcasing its Apple Watch-like design.
Let's first talk about its copied design
According to the image posted by OPPO VP, Brian Shen, the company's debut smartwatch will be heavily inspired by the Apple Watch; so much so that you can call it a clone. It will feature the same square shape with rounded corners, metal casing, and quick release straps. The render reveals a gold-colored variant but we can expect to see other finishes as well.
But it won't get a Digital Crown
However, there will be some noticeable design elements that will set apart the OPPO smartwatch from its inspiration. The device will use a flexible screen and feature a curved surface design. Moreover, unlike the Apple Watch, it won't come with a Digital Crown. Instead, there will be two physical buttons placed on the right side of the case.
OPPO's smartwatch will also support ECG
The upcoming OPPO smartwatch is expected to support ECG testing, drawing yet another similarity with the newer Apple Watch models. Further, we expect it to offer a bunch of health-focused features like calorie count, sleep and heart rate monitoring, as well as support for various workouts and sports. It should also support smartphone pairing for viewing notifications.
When will it be launched?
As of now, there is no word on the pricing and availability of the OPPO smartwatch. However, we can expect the company to launch its wearable sometime before April this year.