Paytm scams are getting too real. Be alert, be safe
Paytm scams are getting too real. Be alert, be safe
Written by
Bhavika Bhuwalka
Apr 19, 2018, 06:44 pm
2 min read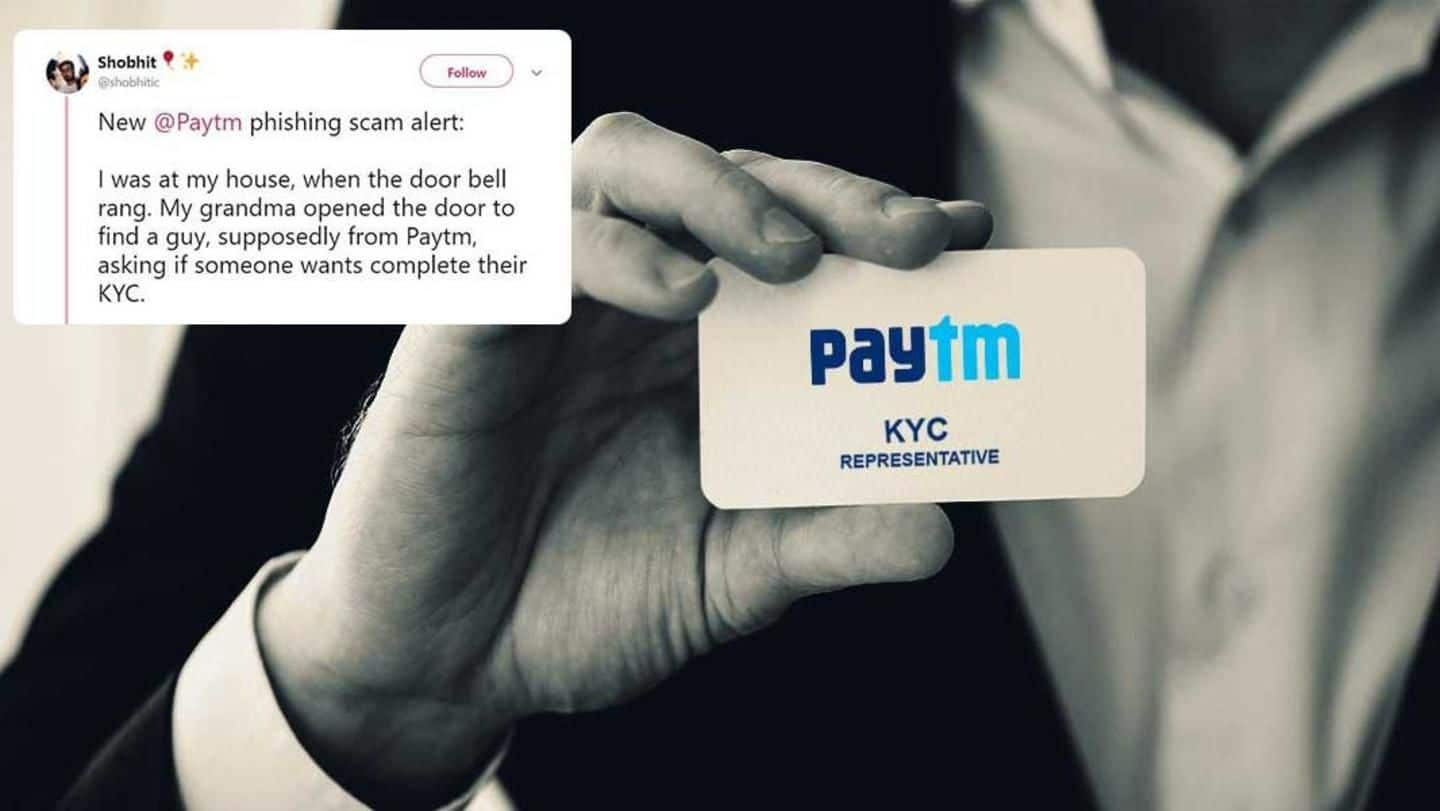 Paytm has come to be widely accepted as a mode of digital transaction, but with popularity comes scams. Paytm user Shobhit Bakliwal from Jaipur recently came across a new phishing scam where a man pretended to be from Paytm and tried to unsuccessfully gather Bakliwal's account password. He detailed the incident on Twitter and cautioned users to be alert while dealing with sensitive information.
Fake Paytm representative tries to steal password
Bakliwal said a person who alleged to be a Paytm KYC representative came to his house for user verification. He was wearing a Paytm ID around his neck. Bakliwal was asked to fetch documents for identification which he did. The scammer then asked him to enter his username and password in a Paytm-like app on the former's phone, which is when things got fishy.
On genuine app, OTP would've gone to registered mobile number
I said I don't remember the password, so let me use forget password from your app, and he got a bit scared. I entered my number in his phone and waited for an OTP, which obviously never showed up.

— Shobhit🎈✨ (@shobhitic) April 18, 2018
Never enter your account password on someone else's phone. No company representative will ever ask you to login on their phones to verify your account or identity. Thankfully, Bakliwal, who is a tech entrepreneur, sensed ingenuity. "I had realized he was trying to scam us. I asked him his name, and that spooked him. He dashed out of our house," Bakliwal said.
This is what Paytm had to say in response
"The company always sends an SMS to customers whenever a home visit is fixed for KYC verification. Also, KYC agent always carries a company ID card. We always urge our customers to be vigilant and beware of fraudsters," Paytm has clarified.
Not the first time Paytm users have been targeted
Quora user Dipender Kaushik detailed how his business suffered due to a fake Paytm app which apparently had access to Paytm's API. A supposed customer in his fashion store sent payment via Paytm, but Kaushik did not receive it. He let him go after noting down his number and transaction ID. Big mistake. The transaction ID was invalid and the number was someone else's.