Xiaomi's Redmi 6A reportedly exploded in man's trousers: Details here
Xiaomi's Redmi 6A reportedly exploded in man's trousers: Details here
Written by
Shubham Sharma
Sep 02, 2019, 04:44 pm
2 min read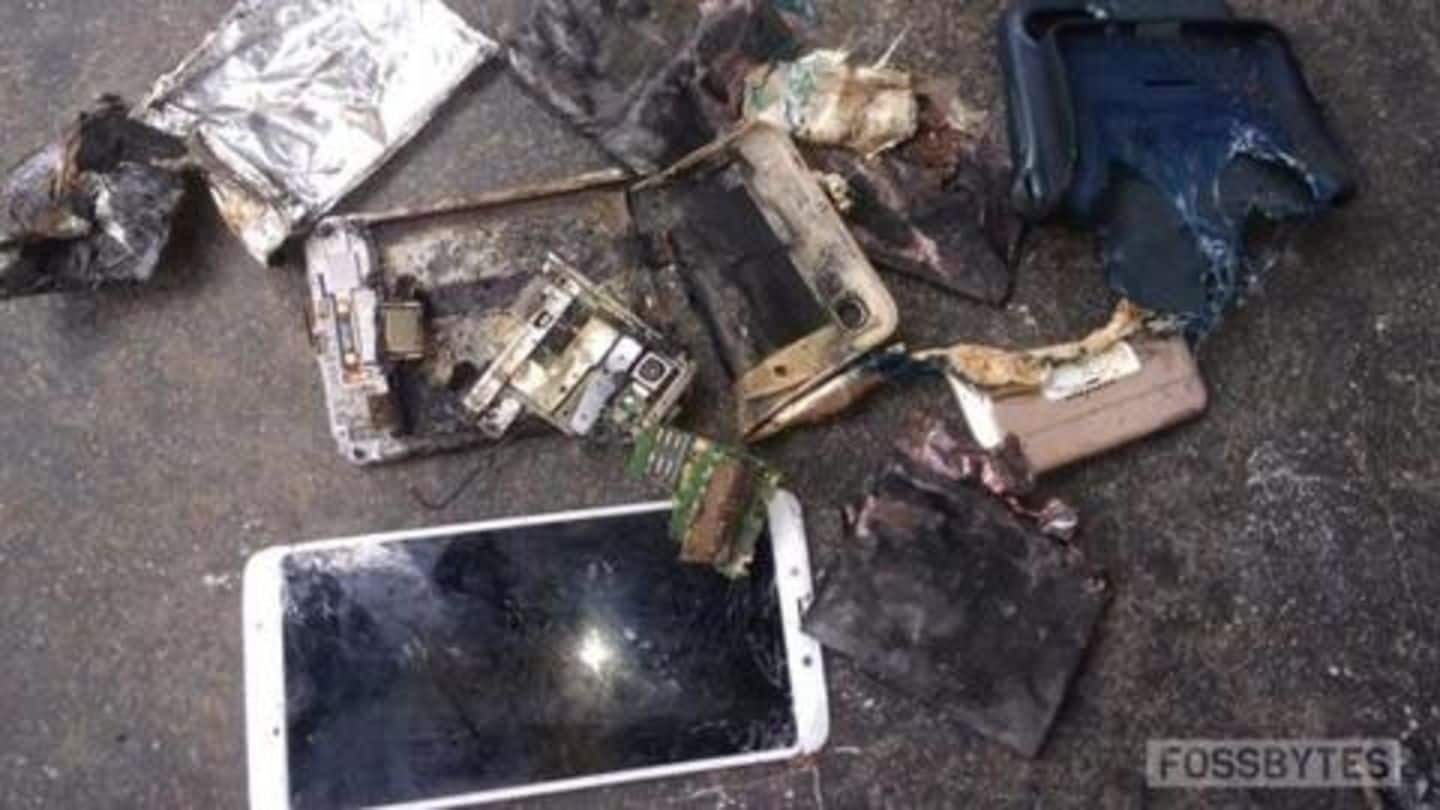 Though smartphone explosions are rare, they are extremely scary. A few months back, we reported the case of an iPhone explosion, and now in another incident, a Xiaomi device has exploded. It heated up rapidly in a 31-year-old man's trousers before bursting into flames and injuring him, Fossbytes reported. Here's all about the explosion.
Series of events: What exactly happened
Madhu Babu, who hails from Andhra Pradesh, was leaving for work when he found that the Redmi 6A unit in his pocket was getting warmer. Soon, he heard an explosion sound and witnessed smoke coming out from his pocket. In all the panic, he threw the device on the road, post which it burst into flames. He sustained minor injuries in the whole episode.
It burnt like a gasoline-dipped object
Detailing the incident, Babu claimed that the phone burnt as if "someone [had] dipped it in gasoline and then started a fire." He emphasized that the cover of the phone also got burnt but had it not been there, he would have sustained more injuries.
Apparently, it's a case of battery explosion
Though the exact cause of the explosion remains unknown, the pictures of the burnt phone indicate its battery might have exploded. Babu said he had charged the phone for about two hours before leaving, but it's unclear if he had used an original or third-party charger. Xiaomi has been contacted regarding the issue and is expected to investigate the case and provide a resolution.
No word from the company yet
Xiaomi has not commented on the matter but most battery explosions are attributed to overheating or to the use of third-party cables, chargers. Not to mention, this isn't the first case of a smartphone explosion that the company would be investigating. Back in October, an Mi A1 unit had exploded, gaining worldwide attention from the media.