Xiaomi is making a periscope camera for its upcoming phone
Xiaomi is making a periscope camera for its upcoming phone
Jul 09, 2019, 06:21 pm
2 min read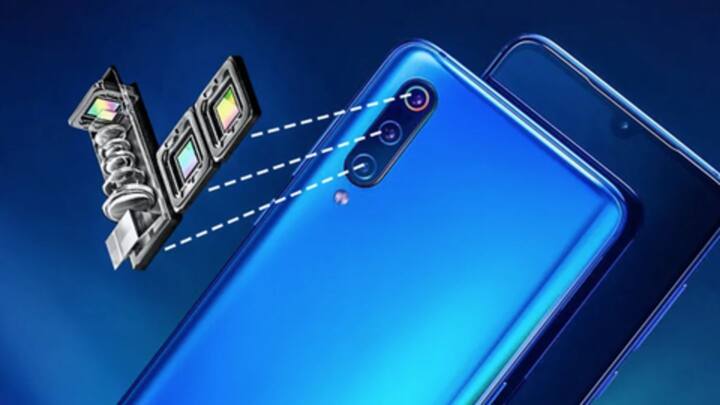 In today's smartphone wars, where the camera is apparently the only battlefield left, Xiaomi is upping the ante to match rivals like Huawei and OPPO. The tech giant has filed a patent for a periscope camera to bring lossless zoom capabilities to the rear camera. And interestingly, this technology could soon arrive on one of Xiaomi's upcoming flagship smartphones. Here's all about it.
Everything we know about the Xiaomi patent
According to a Xiaomi-focused news blog, the company had filed a patent application for the periscopic camera on December 20 last year. And on July 2, the application was approved and published. The patent shows an arrangement consisting of a primary sensor and an auxiliary sensor which would use the refracted image to offer lossless zoom - similar to Huawei and OPPO's periscope lens.
Xiaomi's periscope lens may offer 10x optical zoom
To note, Huawei's periscope lens on the P30 Pro offers a focal length of 125mm while OPPO's setup on the Reno 10x Zoom edition sports a 135mm lens. Hence, we can expect the Xiaomi setup to cover focal lengths from around 13mm to 130mm, making for 10x lossless zoom. However, some of this zoom will be optical, while rest will be software assisted.
Mi Mix 4 may debut this periscope camera setup
For the uninitiated, a periscopic arrangement is a complex piece of tech, involving several lenses to be placed inside the frame of the phone using mirrors. Naturally, this intricate setup is not cheap and will remain exclusive to flagship smartphones for some time. As for Xiaomi's periscope camera, we expect it to debut on the Mi Mix 4 or the Mi 10.
Meanwhile, Samsung is also mass-producing its 5x optical zoom sensor
Separately, Samsung has developed an "ultra-slim" camera module with 5x optical zoom capabilities. This module is only 5mm thick as against 6mm thickness on the standard 2x optical zoom sensors. This slim form factor has been accomplished by using a periscopic setup. The South Korean tech giant has started mass producing this zoom sensor and we might see it soon on a Samsung phone.