NEON: Samsung's AI being that can become your best friend
NEON: Samsung's AI being that can become your best friend
Dec 26, 2019, 02:04 pm
2 min read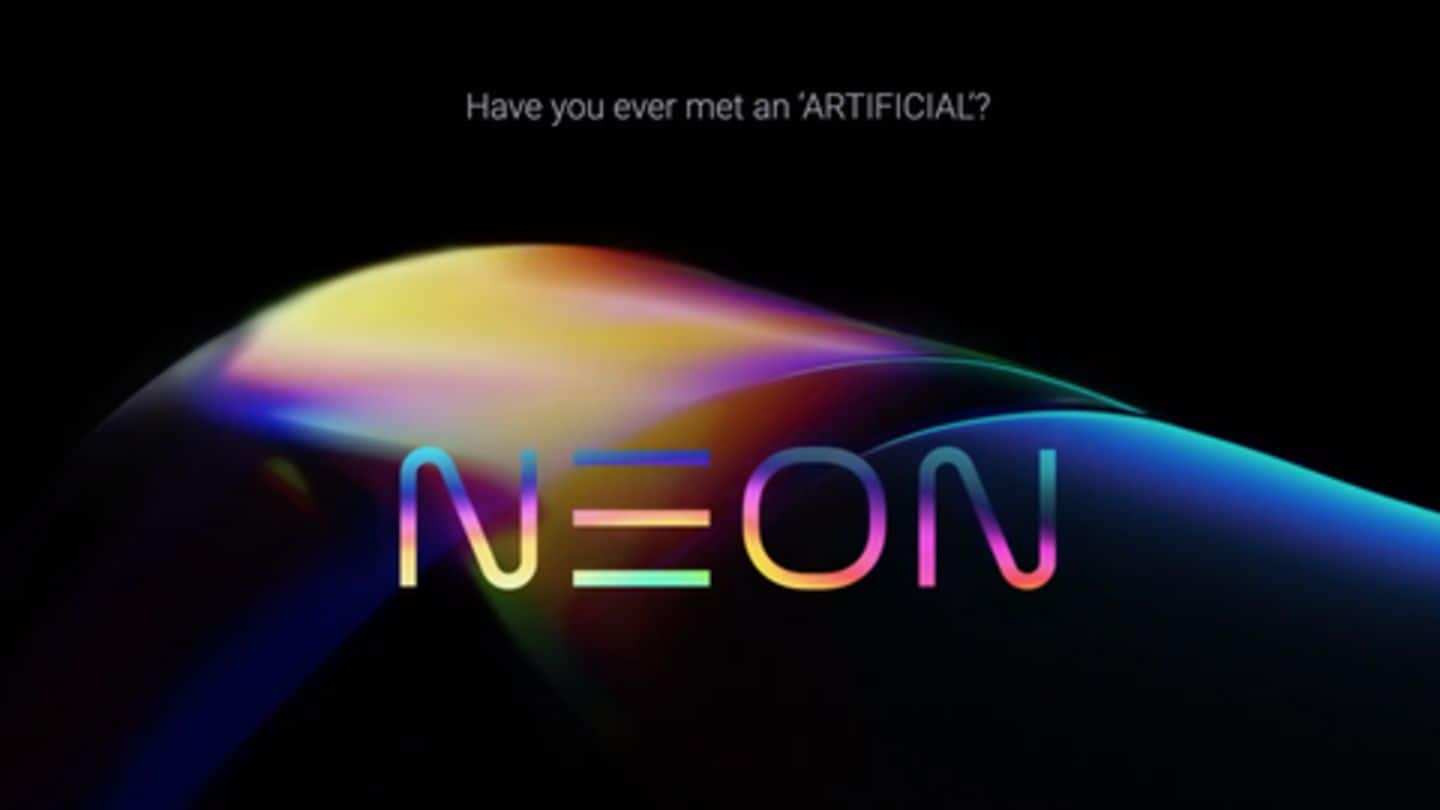 Samsung is set to introduce an artificial intelligence-driven digital assistant at the CES 2020 which will kick off on January 7, 2020. The new product, being developed by Samsung Technology & Advanced Research Labs (STAR Labs), has been teased as an "artificial intelligence being" that could become your "best friend", as per tweets from STAR Labs head Pranav Mistry and director Shekhar Kapur.
We all know about Bixby, Samsung's existing AI-powered digital assistant that we have seen on the company's smartphones, tablets, wearables, and other gadgets. However, an official tweet has confirmed that NEON is not related to Bixby or anything you have seen before. That said, it's unclear whether it will be a smart digital assistant or something completely new, like an AI-powered robot.
NEON could be your best friend
Notably, Academy Award-winning director Shekhar Kapur is building the hype around NEON. In a recent tweet, he said: "What SiFi movies have just started exploring, the Indian born scientist @pranavmistry is bringing soon to your home. An Artificial Intelligence being as your best friend? Come see us at #CES2020 at the #NEON corner." Perhaps, NEON could be a digital assistant that understands emotions.
NEON will support Hindi as well
According to several teasers by the official NEON account on Twitter, we understand that the new AI product will provide multilingual experiences. One of the tweets also suggests NEON will support Hindi for interaction and communication.
NEON will be announced at CES 2020
NEON could be an evolution of our present-day smart assistants like Bixby, Siri, Alexa, and Google Assistant. However, it is more likely to be a concept product that could replace Bixby in the coming months as 5G technology and faster AI chips take centerstage. Perhaps, we shall hear more about NEON over the coming days before a full unveil at the CES 2020.