#CES2020: Samsung to showcase robots capable of reading facial expressions
#CES2020: Samsung to showcase robots capable of reading facial expressions
Written by
Shubham Sharma
Jan 04, 2020, 06:12 pm
2 min read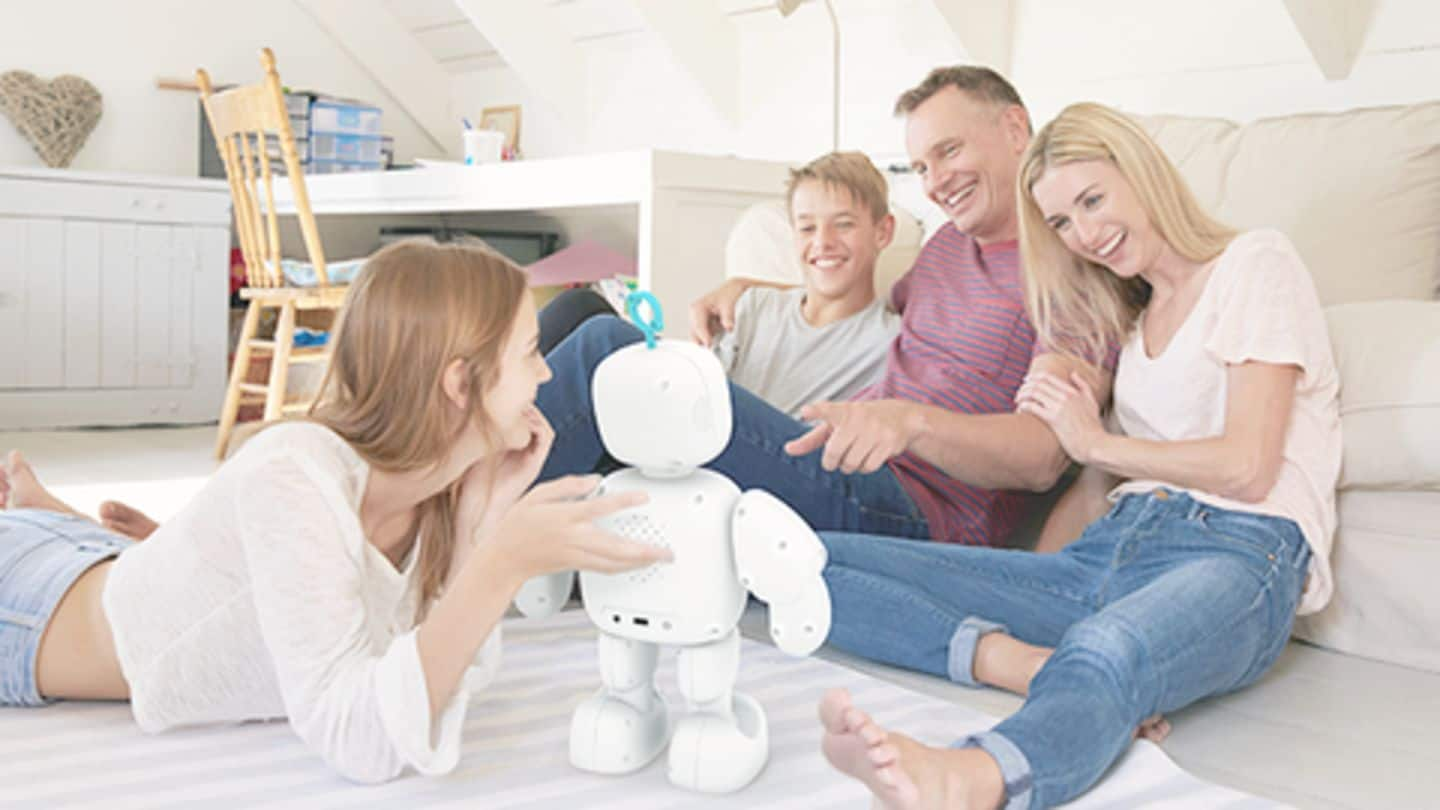 In a matter of days, Samsung plans to host an event at the Consumer Electronics Show in Las Vegas. The company will unveil a range of technologies aimed at making lives easier. Along with the standard set of gadgets/apps, it will also showcase something different - a robot capable of reading your facial expressions. Here's all you need to know about it.
Meet piBo, a humanoid for your home
Dubbed piBo, the robot in question is a companion humanoid designed by Circulus, one of the four start-ups participating in Samsung's 'C-Lab Outside' start-up acceleration program. The bot looks pretty small, but it offers a range of guidance and assistance services. In fact, piBo can not only provide information like weather, news, traffic updates but also hold simple conversations easily (like Alexa).
piBo reads facial expressions to hold conversations
In order to converse properly, piBo leverages various interactive technologies, including one that analyzes the emotions conveyed through facial expressions. This way, the bot, with its smiling face, uses the content of the conversation as well as the expressions on the face of the person to give the correct response. In some cases, it even adds sayings, music, and dance moves in the responses.
piBo's features can also be enhanced
piBo's companionship can also be enhanced with the help of new features, which you can add from the robot's application store. This is similar to Alexa skills, and will make the machine better at its job. However, it still remains to be seen how effective it proves at learning the behavior of users and adjusting its responses according to it.
Other stuff Samsung is planning to showcase
Along with piBo, Samsung will also showcase SelfieType, a virtual keyboard that would use the selfie cameras of phones to let users type, and a smart highlighter to digitize text written on paper in real-time. Notably, the company will also showcase a dedicated scalp analyzer and some products developed by other start-ups in its C-Lab Outside program.