Now, hear Samuel L. Jackson's voice on your Echo device
Now, hear Samuel L. Jackson's voice on your Echo device
Written by
Shubham Sharma
Dec 13, 2019, 10:22 am
2 min read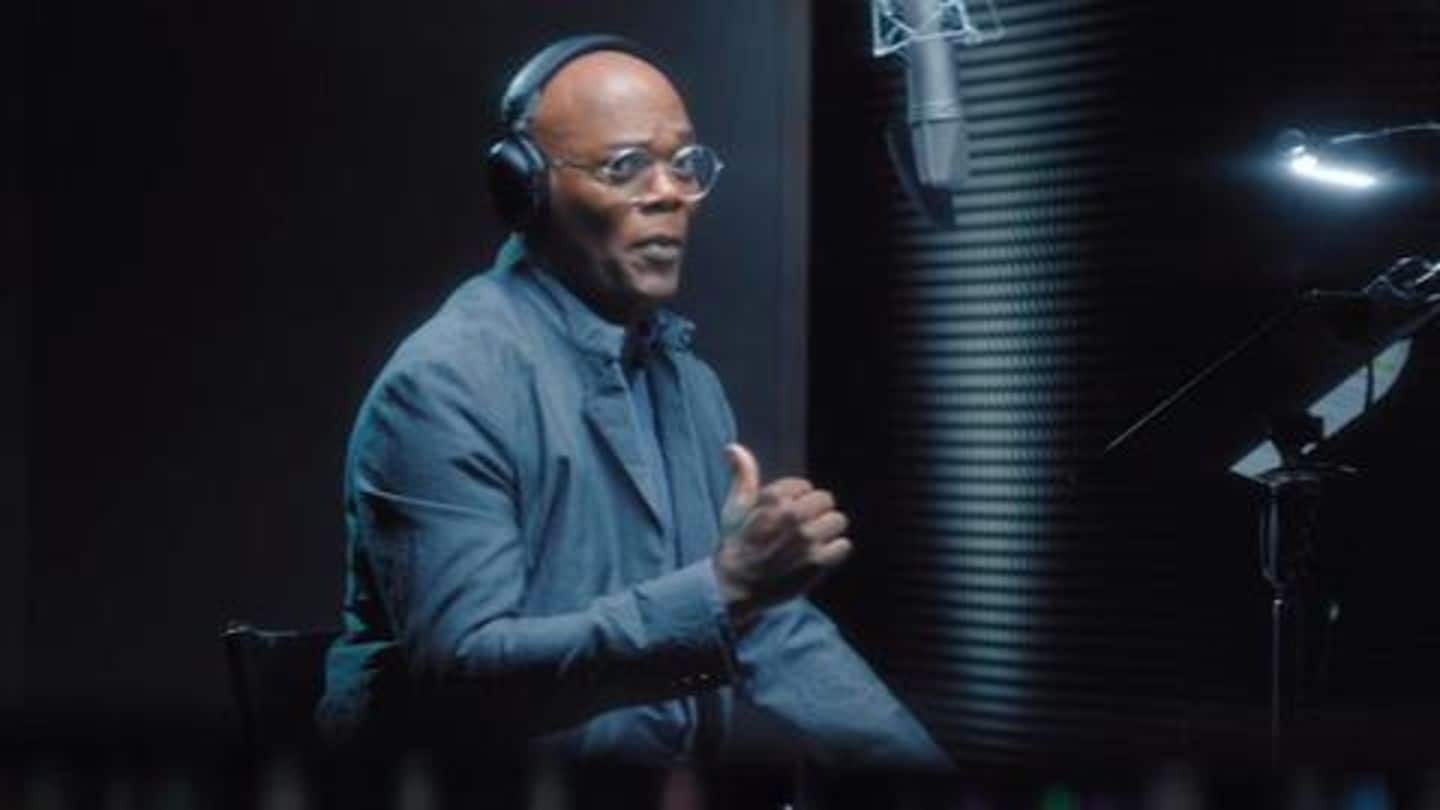 If you are tired of listening to the usual voice of Alexa on your Echo device, there is now an alternative - Samuel L. Jackson. Yep, keeping the promise made months ago, Amazon is offering the voice of the Avengers actor to kick start its 'celebrity voice program' for Alexa-powered smart speakers and displays. Here's all you need to know about it.
Samuel L. Jackson on Echo. How?
As Alexa users have long been requesting familiar celebrity voices on their devices, Amazon has dropped a skill carrying the voice of Samuel L. Jackson - a first in many more to come. Once you install it, your Echo speaker/display will be able to answer in the voice of the renowned actor, just like how Google Assistant speaks in the voice of John Legend.
However, it won't answer everything you ask in Jackson's voice
While having queries answered by Jackson is tempting, do note that the feature would work only for select questions like weather updates, alarms, music, jokes, or questions specific to Jackson's life like his roles, hobbies et al. There is also an option of switching between clean and explicit versions of Jackson's voice, so you don't have to worry about kids using this feature.
Once the new skill is installed, just say "Alexa, ask Samuel L. Jackson," and follow up with the question to hear the answer in his voice. The feature uses phrases/sentences pre-recorded by Jackson with proper consent. But in some cases, like alarms and weather updates, it employs Amazon's neural text-to-speech model to stitch and deliver artificial responses in Jackson's voice, like consented deepfakes.
Currently, the skill is available at $1 with English-only support
Currently, the skill can be installed after making a payment of $0.99 on Amazon.com. However, the e-commerce giant says that this is the discounted price and future celebrity voice skills would be sold at $4.99/skill. Also, before shelling out money for Jackson's Alexa voice, note that it only works in English and doesn't support lists, reminders, skills, or shopping for Amazon items.